Here's Your Cheat Sheet For Winter Weather Survival In Texas
By Ginny Reese
January 30, 2023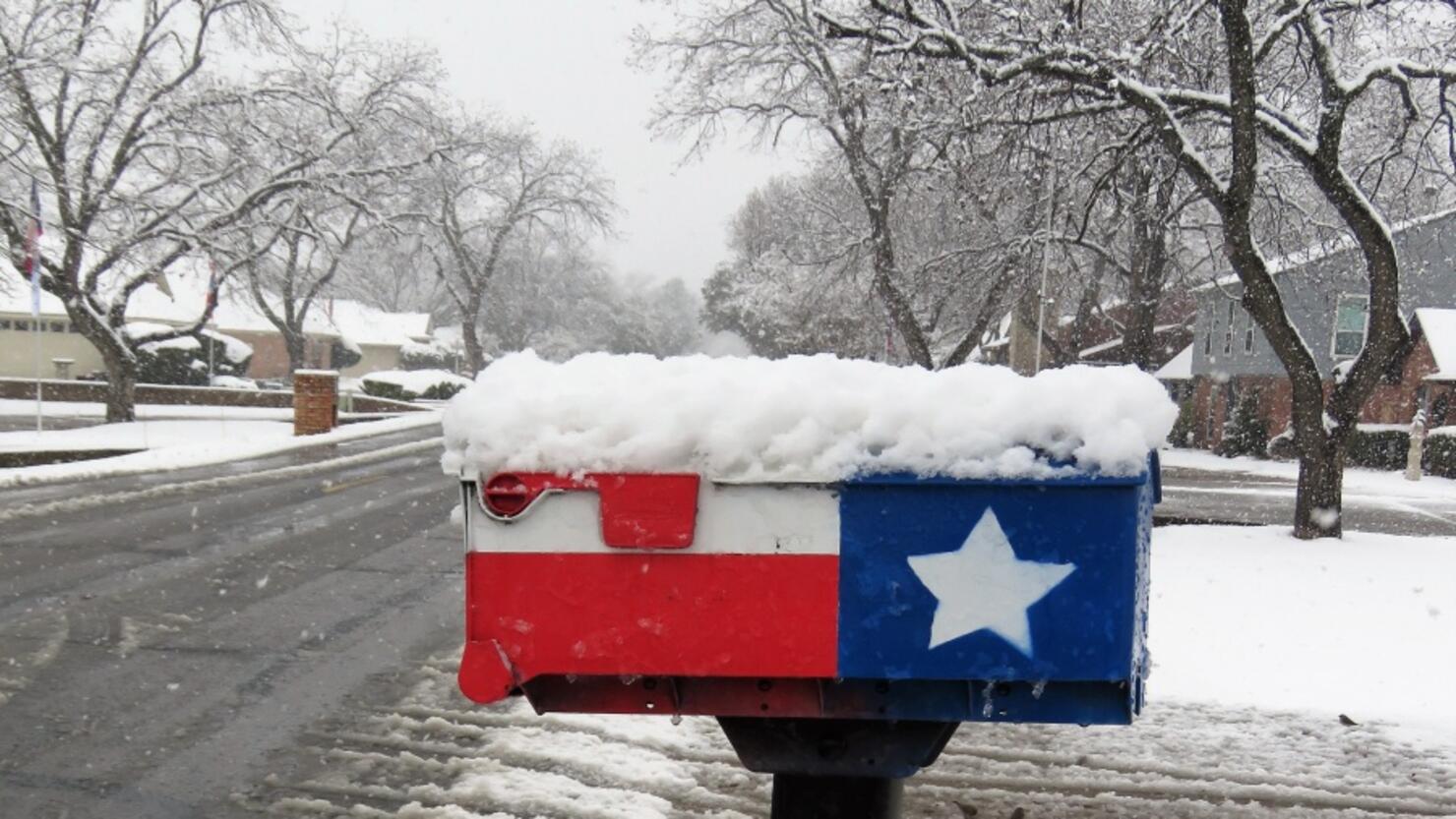 A winter storm is bringing freezing rain and icy conditions to the Texas. According to NBC DFW, a winter storm warning is in effect until 9 a.m. on Wednesday morning (February 1st).
With the threat of plunging temperatures and icy conditions, it is important to be prepared for hazardous driving conditions, possible power outages, and cold conditions.
The Dallas Morning News created a guide to surviving the state's wintry weather. Here's everything you should do to prepare for the icy conditions:
CHECK ROAD CONDITIONS
To ensure safety, drive as little as possible during winter weather conditions. But if it's necessary to drive somewhere, be sure to check road conditions before getting behind the wheel. You can check the current road conditions at DriveTexas.org, on the North Texas Tollway Authority's Twitter page, and on the TxDOT Twitter page.
CHECK FOR POWER OUTAGES
Several electric companies across the area have maps on their website that allow residents to see exactly where outages are and if they will be affected. See the full guide to checking for power outages in your area.
WHAT TO DO IF POWER OUTAGES OCCUR
If you happen to lose power, it's important to ensure your food is kept safe. Never leave food outside as inconsistent temperatures can allow for bacteria to grow. Always keep your refrigerator doors closed to ensure food is as cool as possible. You can make your own ice to keep food chilled by filling buckets and cans with water and leaving them outside to freeze.
FIREPLACE SAFETY TIPS
Be sure you're only burning natural fireplace wood and other fuels designed for indoor use. Never throw plastics and other trash into the fireplace as they can give off a toxic smoke. Don't use natural gas fire started without a proper fuel source to keep carbon monoxide from building up inside your home.
PROTECTING PIPES
Cold weather can cause pipes to freeze and burst. Dallas Water Utilities suggests keeping pipes wrapped and insulated, removing garden hoses from outside faucets, covering vents, and learning how to shut off water in case of emergency.