Blink-182 Album Hits Major Achievement But It's Not An Album You'd Expect
By Katrina Nattress
February 1, 2023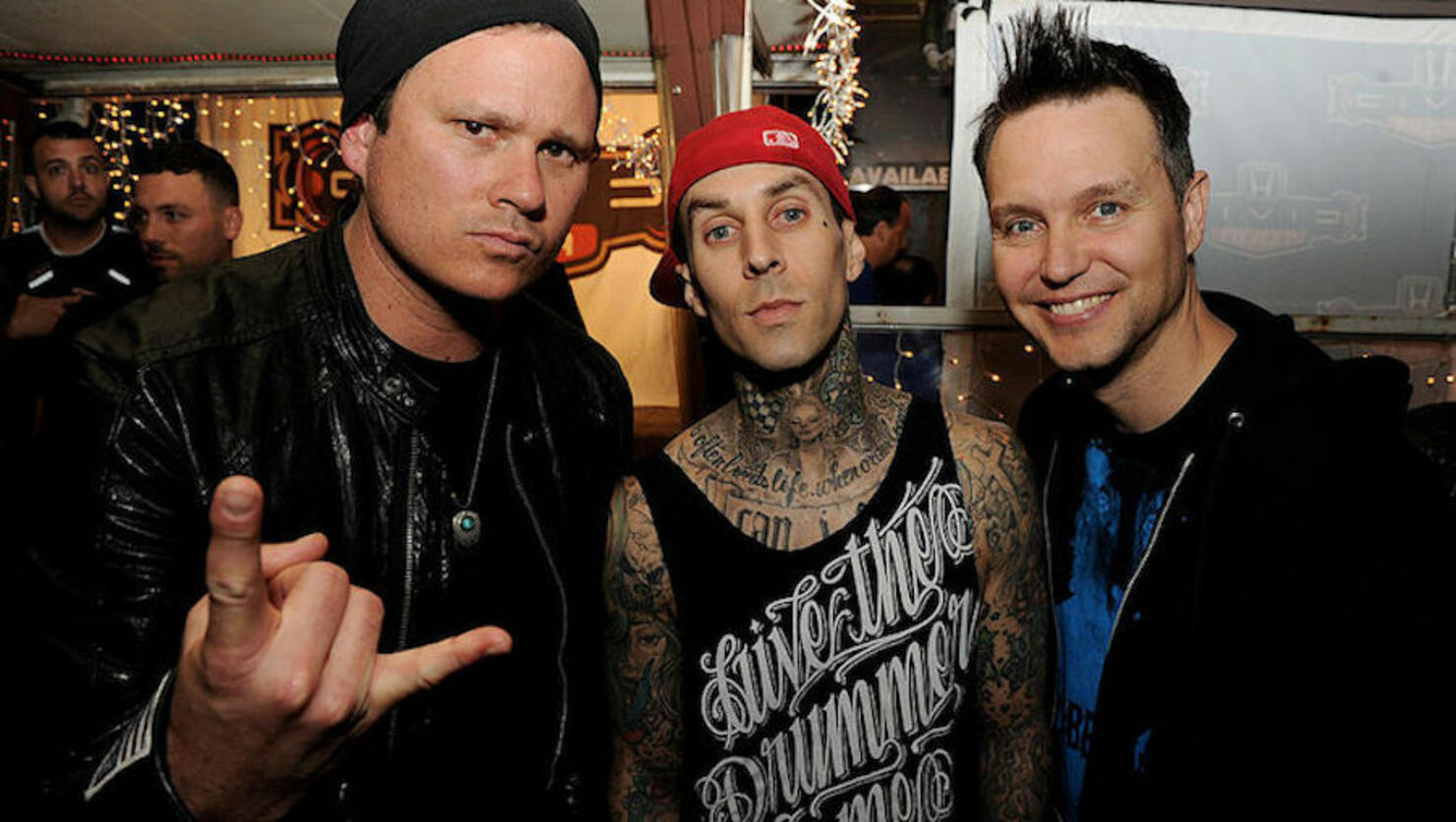 Photo: Getty Images North America
In case it wasn't already abundantly clear that blink-182 has seen a massive resurgence since reuniting with Tom DeLonge, fans have been eating up their 2005 Greatest Hits album. In fact, it's spent 100 total weeks on the Billboard 200 chart after coming in at No. 191 this week. According to Billboard, "it's their first album to reach the milestone."
Tom DeLonge acknowledged the achievement on Twitter, writing: "That's pretty cool for a skateboarder like me" Yes it is, Tom. Yes it is.
The impressive news comes just weeks after blink's latest single "Edging" hit a milestone none of their other songs have, sitting atop the Alternative Radio chart for 10 straight weeks.
See Tom's tweet below.
Blink have been rehearsing for their highly anticipated world tour and have been sharing some great footage from rehearsal to get fans excited.
In addition to the tour, blink is also prepping a new album. Though they haven't shared any details yet about the new project, Tom believes its their best yet. "This is the best album we've ever made. Buckle up," he wrote on Instagram last month. "I'm personally tripping and so proud of what we have created TOGETHER. As one unified force of fun, eternal youth, and most of all- close friends."