Jimmy Fallon's Love For Harry Styles On Full Display With Grammy Campaign
By Dani Medina
February 4, 2023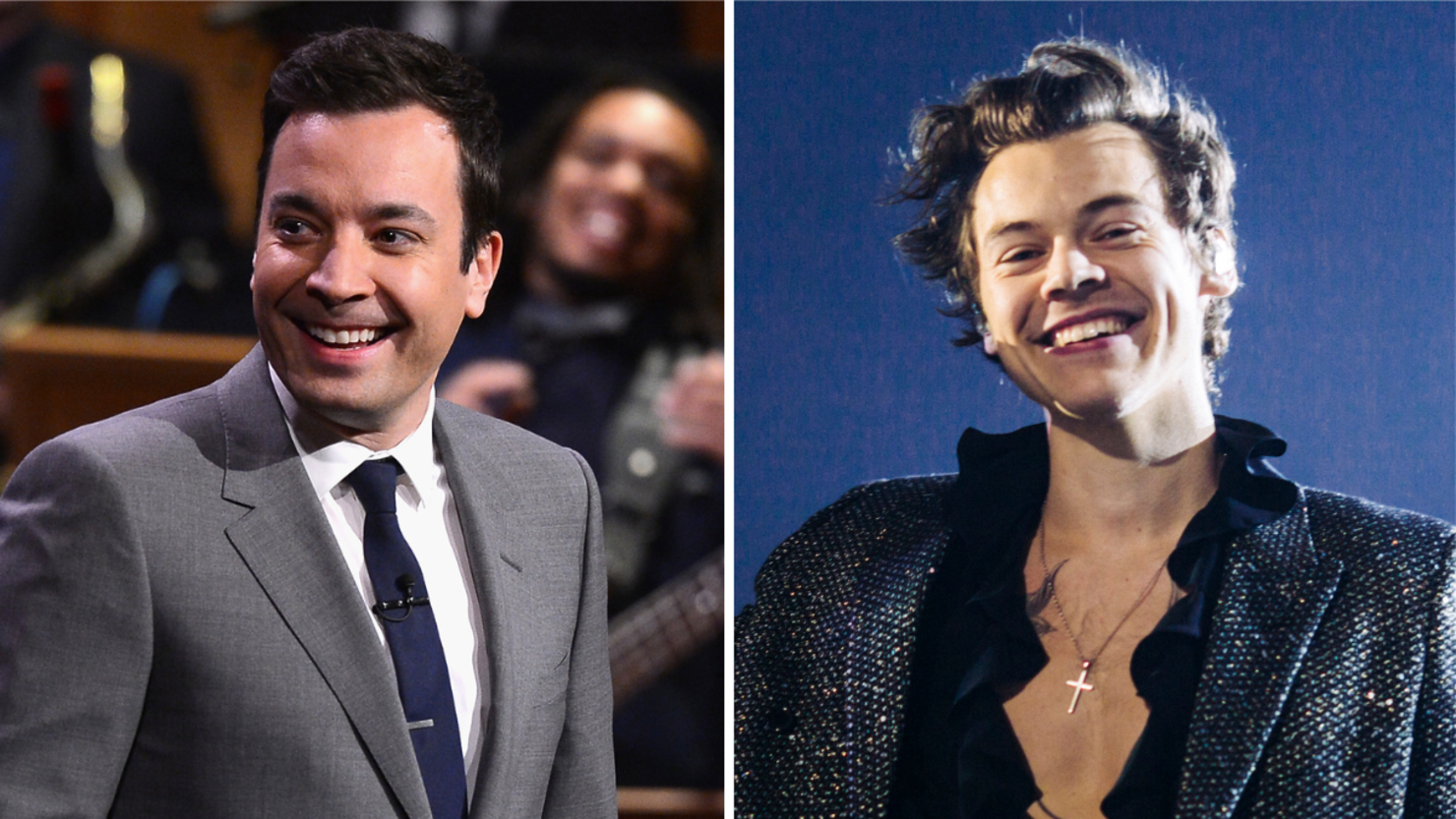 Jimmy Fallon is in the running for "biggest Harry Styles fan" — and to prove it, he took a few minutes out of The Tonight Show to make a case for why "As It Was" deserves the Grammy for Song Of The Year.
"Hey Paul, it's Grammy weekend. It's a big deal. What is your pick for Song Of The Year?" Fallon asks Paul Shaffer, who, along with The World's Most Dangerous Band, is filling in for The Roots while they attend the Grammys. Shaffer replied with a few options, including Beyoncé, Taylor Swift and Bonnie Raitt. Jimmy, however, thinks that "As It Was" by Harry Styles should be the top contender.
Shaffer asked Jimmy what exactly makes the song Song Of The Year material, to which he replied, "It has a bit of everything that I love in it, it's almost like it's filled with influences from all my favorite artists." He then couldn't help himself and took the stage to perform the Grammy-nominated song in a medley of different genres.
To the tune of Paul Shaffer and The World's Most Dangerous Band's rendition of "As It Was," Fallon performed the song with a David Bowie feel, a poetic Bob Dylan vibe, a hilarious rapid-fire Adam Sandler bridge, a Mick Jagger-y verse and a Bruce Springsteen-inspired chorus. He finished off the musical number with an epic dance number while the crowd bounced beach balls around and a fake Jimmy Fallon mannequin crowd surfed.
Not only is Harry up for Song Of The Year, but he has five other nominations, including Record Of The Year, Album Of The Year, Best Pop Solo Performance, Best Pop Vocal Album and Best Music Video. He's also set to perform at the Grammys at LA's Crypto.com Arena on Sunday, February 5. Good luck, Harry!