Mark Hoppus Is Refurbishing An 'Old School Bass' For Blink-182 Tour
By Katrina Nattress
February 10, 2023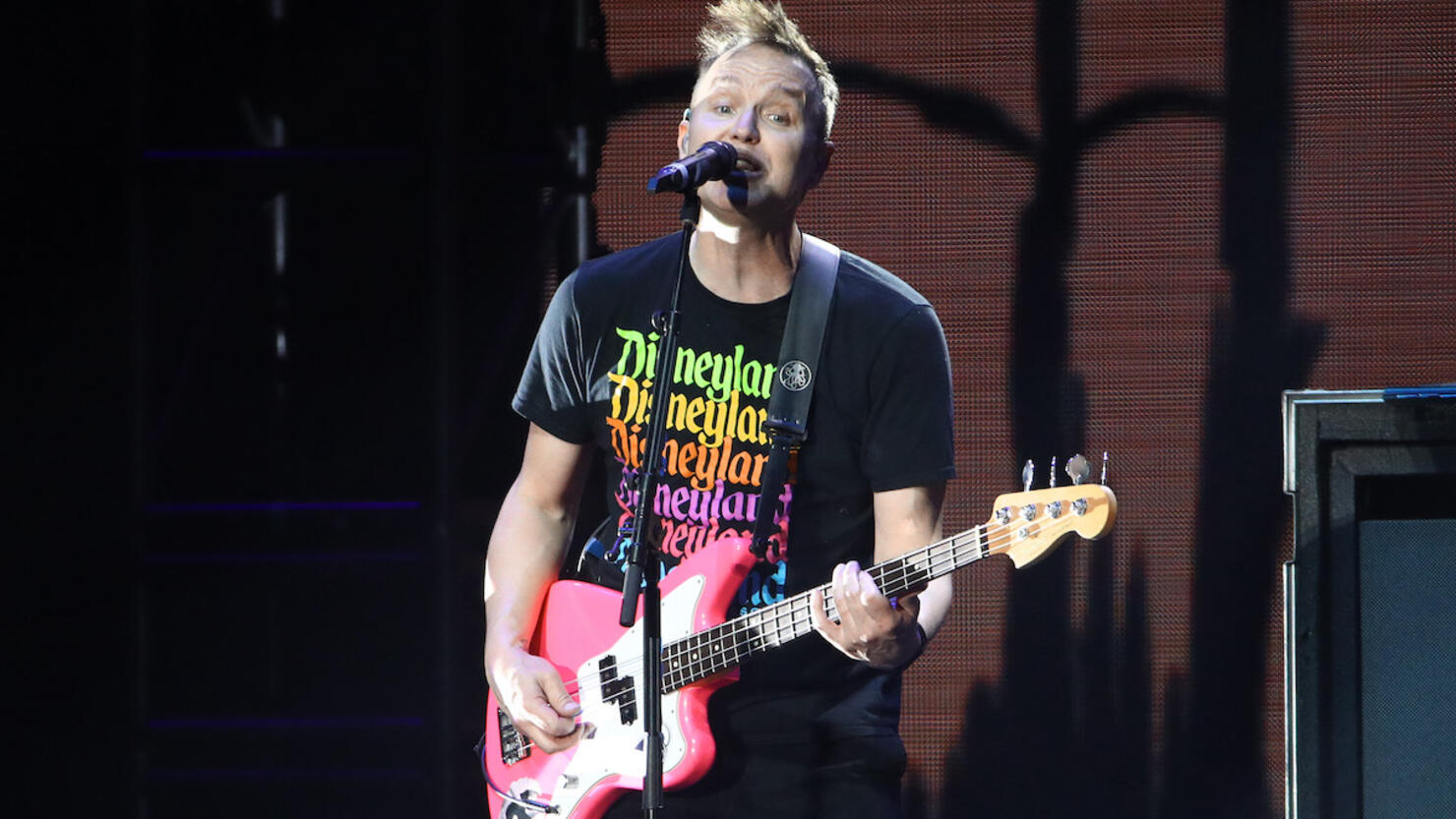 Photo: Getty Images North America
Blink-182 are gearing up to hit the road for a massive world tour that kicks off next month and have been getting fans excited with lots of pictures from rehearsals. Now Mark Hoppus is whetting fans' appetites for classic blink by revealing that he's refurbishing one of his "old school" basses for tour.
"Skully with five arrow Smiley Face and Finnish flag. Old school bass from the aughts, getting cleaned up, refurbished, and ready for tour," he captioned an Instagram post showing off the nostalgic instrument. "Can we get a W in the chat pls."
This news is much better than Travis Barker's most recent update. "I was playing the drums at rehearsals yesterday and I smashed my finger so hard I dislocated it and tore the ligaments 🤬," he tweeted earlier this week before sharing a photo of the grisly injury on Instagram Story. Hopefully he'll be okay by the time tour begins on March 11, but knowing Travis he'll play regardless.
See Mark's post below.
In addition to the tour, blink is also prepping a new album. Though they haven't shared any details yet about the new project, they released its lead single "Edging" in October, and it's already achieved milestones no other blink-182 single has.
Though we don't know much about the album, Tom believes its their best yet. "This is the best album we've ever made. Buckle up," he wrote on Instagram last month. "I'm personally tripping and so proud of what we have created TOGETHER. As one unified force of fun, eternal youth, and most of all- close friends."