Adele Reveals What She Actually Said In Viral Super Bowl Moment-Turned-Meme
By Dani Medina
February 18, 2023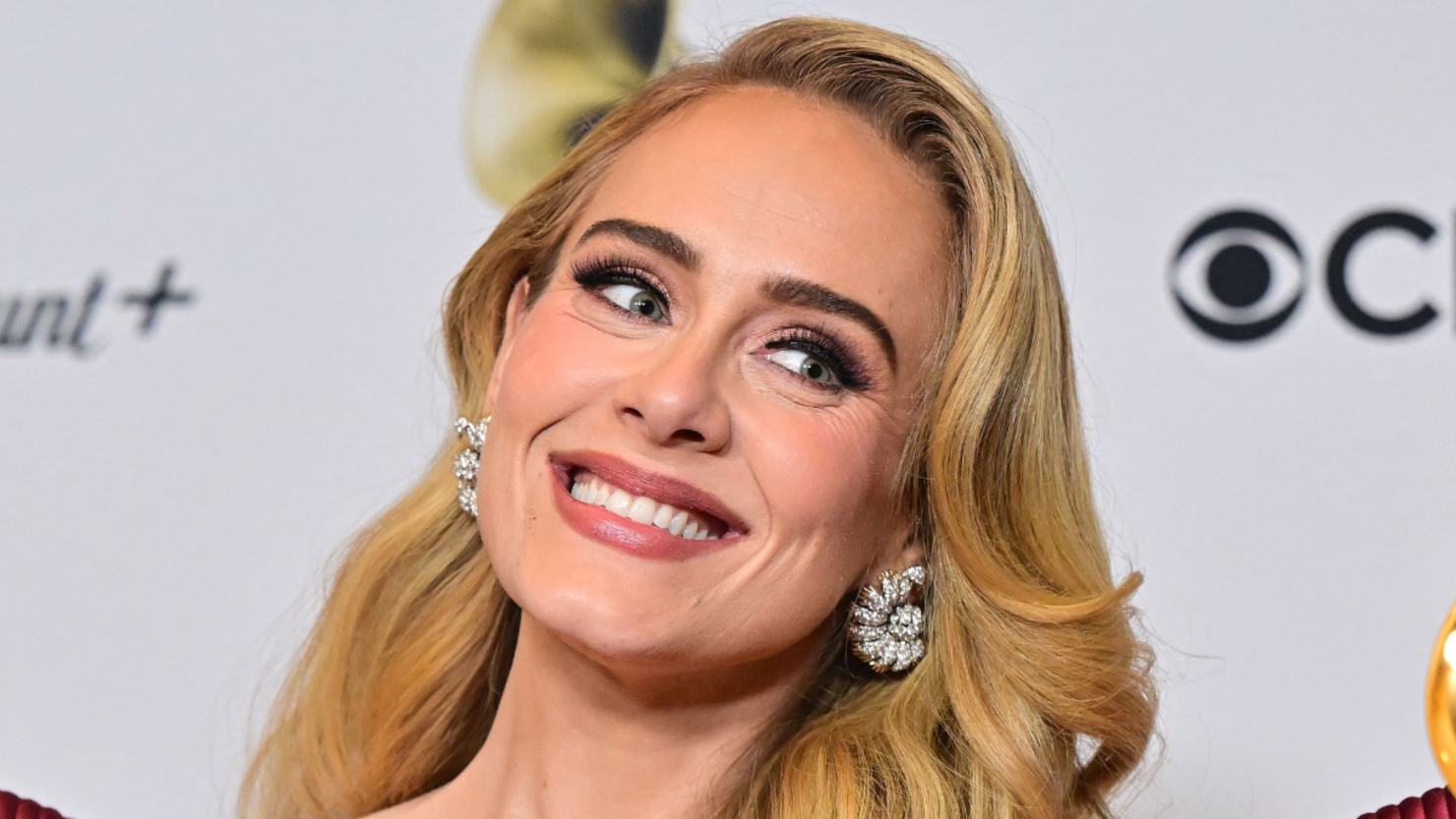 Adele is no stranger to becoming a meme — and this time around, she's poking fun at it!
If you've been living under a rock, the "Easy On Me" singer's latest viral moment-turned-meme comes from her appearance at the Super Bowl, where she said she only attended to watch Rihanna perform at the halftime show. In the viral clip, she's seen wearing oversized sunglasses chirping at those sitting next to her, telling them to hush.
Internet certified lip readers were quick to come up with a few theories about what she was talking about, but Adele has cleared up those rumors for us herself. During her Las Vegas residency show on Friday (February 17), she addressed her meme with the audience.
"And I got to tell you, it's hard work being a constant meme. I don't know what it is ...," Adele said, adding a few hilarious remarks about her expressive face, since she doesn't have any Botox.
"Everyone was texting me a meme of myself looking like, I don't know what I looked like," she said and then mimicked her hand gestures from the viral clip. "I was saying 'She's gonna be fine. She's gonna, like, have some weed and be fine.' But she wouldn't have any weed because she was pregnant!"
She most recently shared outtakes from her latest Vogue cover where she appears alongside A$AP Rocky and her now-8-month old son. "How crazy both of my babies were in these photos and mommy had no clue ❤️❤️," she said on social media.