John Legend Is 'In Awe' Of Chrissy Teigen's Pregnancy Recovery
By Rebekah Gonzalez
February 24, 2023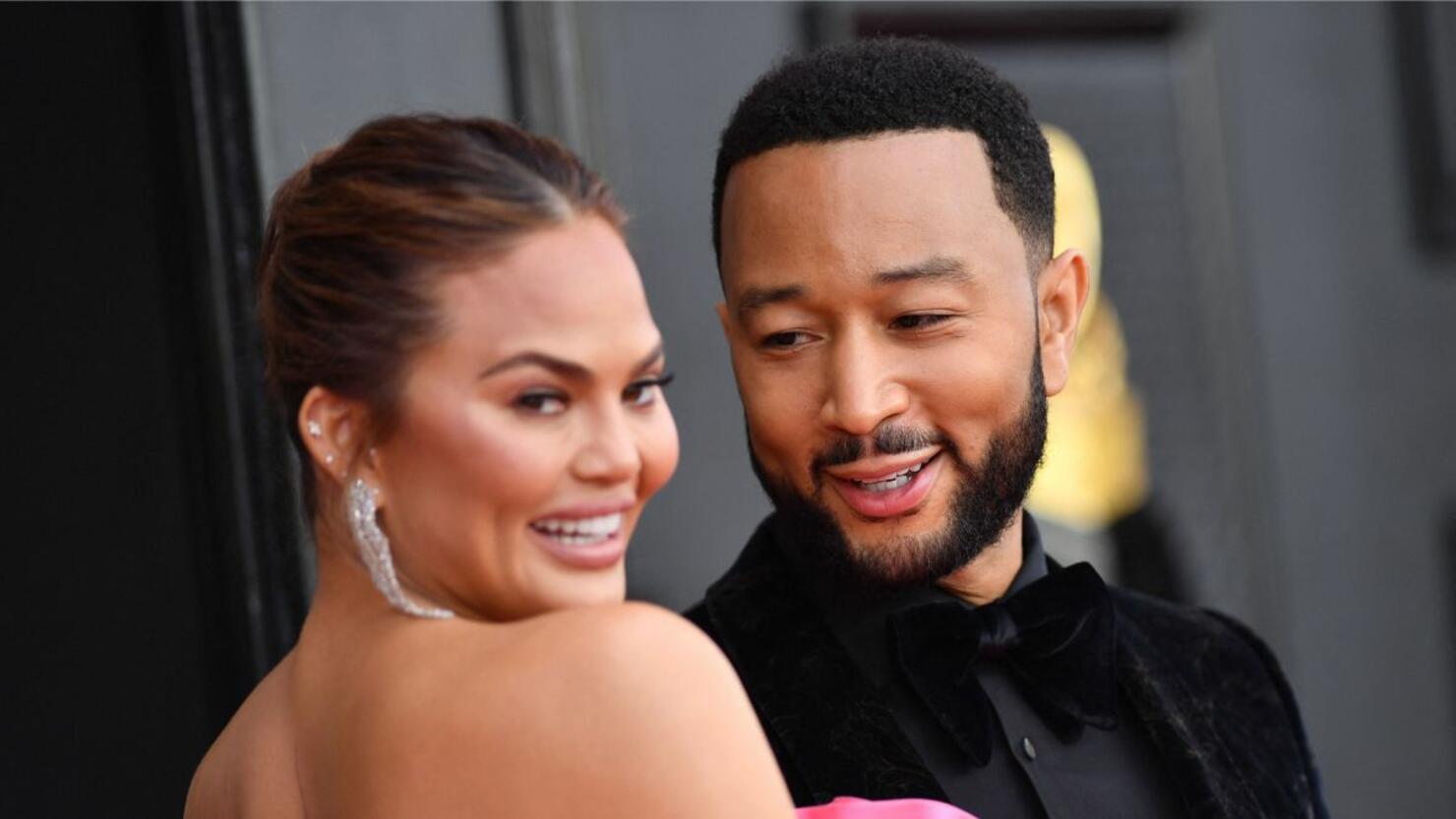 John Legend is full of admiration for his wife Chrissy Teigen who gave birth to their third child last month. "There's still a lot of recovery, but she's doing great with it," Legend told People of the way Teigen is recovering from a cesarean delivery of their daughter Esti on January 13th. "She's so smart and strong and women go through a lot to bring life into the world and I'm always in awe of her for that."
The musician continued, "[It's] very exciting. I was just saying my kids are doing so well. My older kids are doing so well with her and (it) just fills the house up with more love," referring to 6-year-old Luna and 4-year-old Miles. "I just think we're more comfortable with ourselves and our parenting style and I think we're just more comfortable being parents now. So dare I say, it's easier."
Earlier this month, Legend opened up about the struggles he and Teigen faced to get here. "We've been open about it because we've had challenges," he said. "We had to use [in vitro fertilization] to conceive our children. We've had a pregnancy loss, and I think a lot of families grow through that, but I think a lot of people were happy that we talked about it because they didn't feel so alone."
Back in September 2020, the couple lost their son Jack due to complications during Teigen's pregnancy. "A lot of people go through this, and they go through it in silence or they go through it feeling like they're the only ones going through it," Legend said. "And I think Chrissy and I talking about it has made people feel better about that journey."