Fans Can't Help But Call Out Kourtney Kardashian (Twice) In Latest Post
By Dani Medina
March 2, 2023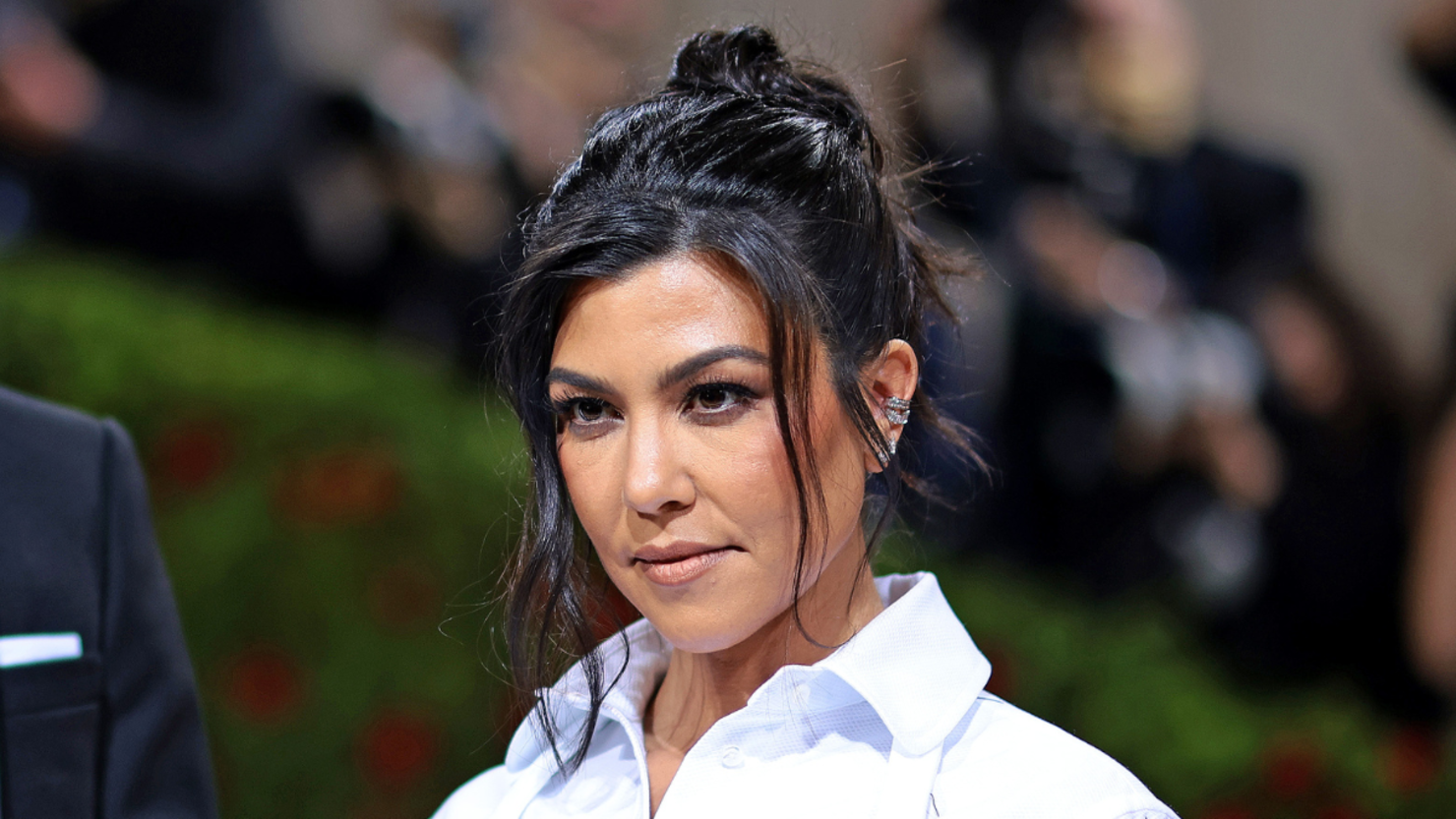 Kourtney Kardashian took to Instagram to share a behind-the-scenes look of her newest marketing campaign, but fans were quick to point out two major things in her post.
The photos shared on Thursday (March 2) show a BTS into Kardashian's latest campaign for her newest Lemme vitamin, called Purr. She's photographed lying on the floor and showing off the vitamin bottle in a neon yellow cropped jacket with matching pleather pants and yellow pointed-toe heels.
One user commented on the post asking if she was pregnant. Her response was picked up by popular account @commentsbycelebs. "The after effects of IVF (I only acknowledge this comment bc I do think it's important to know how IVF affects women's bodies and it's not spoken about much) ... also are we still asking women if they're pregnant?" she wrote, followed by a yellow heart emoji.
It was this same photo that sparked another slew of comments: the editing. It seems as if her left arm was edited a bit too much and it was super obvious to fans in the comments, some even calling for the firing of whomever edited these photos.
"Please zoom in at the arm on the 4th photo 😂," one user wrote.
"Great and all, but I'm worried about the arm in the 4th photo," said another.
Kourtney opened up about her IVF journey back in December. She said at the time she was taking a break from the treatments, which caused her to gain weight and prompted menopause-like symptoms, Page Six reported.
"Finally started getting my energy back 10 months after IVF. For anyone else going through it, it gets better!" she said in an Instagram Story at the time. She also revealed that she and Travis Barker felt pressured into undergoing the treatments. "If you even look anything up online about things you can do to help get pregnant … it says on there, like, 'If you're over 40' — or it might even say something younger — it says, 'Go right away,'" Kourtney said. "So I felt a little bit pushed."