Kris Jenner Stars In Meghan Trainor's Iconic 'Mother' Music Video
By Rebekah Gonzalez
March 10, 2023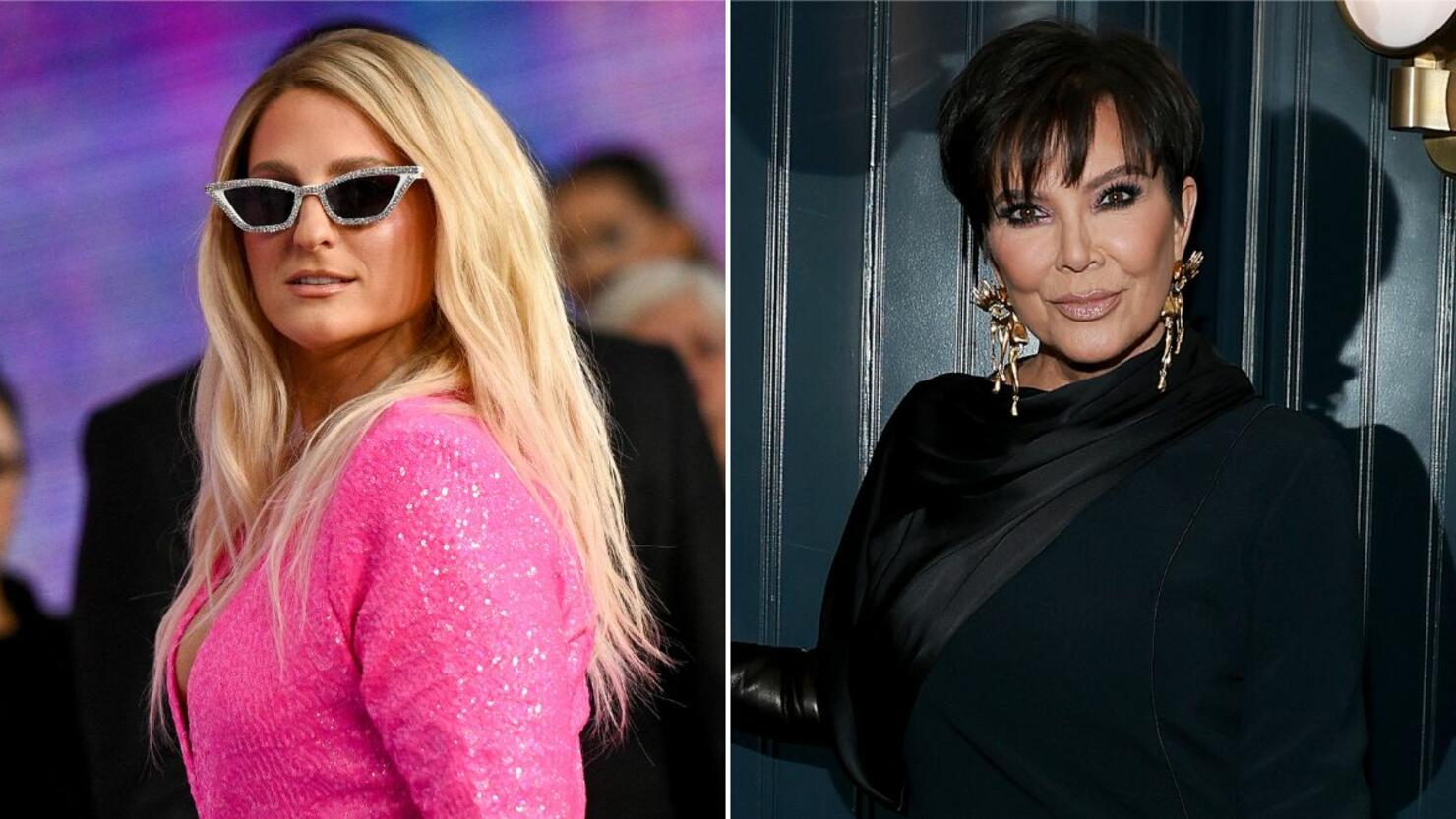 After teasing her new song "Mother," with adorable social media videos featuring her son Riley, Meghan Trainor has finally dropped the empowering new track. On Friday, March 10th, Trainor unveiled the deluxe version of her 2022 album Takin' It Back which first dropped in October. The new deluxe version includes "Mother" as well as her collaboration with Kim Petras. Earlier this year, the two pop stars teamed up for an updated version of Trainor's megahit "Made You Look."
On "Mother," Trainor calls out all of the "mansplainers" and men who have trouble listening to women; a perfect release for Women's History Month. "Yeah, your opinion's so strong/ Even when you're wrong/ But that feels like power to you (That feels like power to you)/ Must'vе forgot who you're talking to," she sings on the pre-chorus.
For the music video, Trainor teams up with ultimate Mother and self-proclaimed "Momager," Kris Jenner.
Trainor also gives a shoutout to her husband Daryl Sabara in the song's second verse. "Y'all need a masterclass from my man/ Learn how to satisfy like he can/ Ain't tryna control me and own me/ Like an old man on C-SPAN," she sings in reference to the state of politics. "Bet you wish you could wife this (Mwah)/ Stay mad, that's priceless/ You with your God complex/ But you can't even make life, b—h."
The hitmaker is definitely in her Mother Era. As you probably already know, she and Sabarra are having their second baby together and her new book Dear Future Mama, "a TMI guide to pregnancy, birth, and new motherhood," hits shelves on April 25th. At the beginning of the year, she and Sabara also announced that they're expecting their second child together. The talented musician announced the exciting news on the Today show. "I'm pregnant," Trainor said over a video call. "We did it!" She went on to reveal that they know the sex of the baby but are going to keep it to themselves for now.