March 31 In Hip-Hop History: Nipsey Hussle Shot & Killed At 33
By Tony M. Centeno
March 31, 2023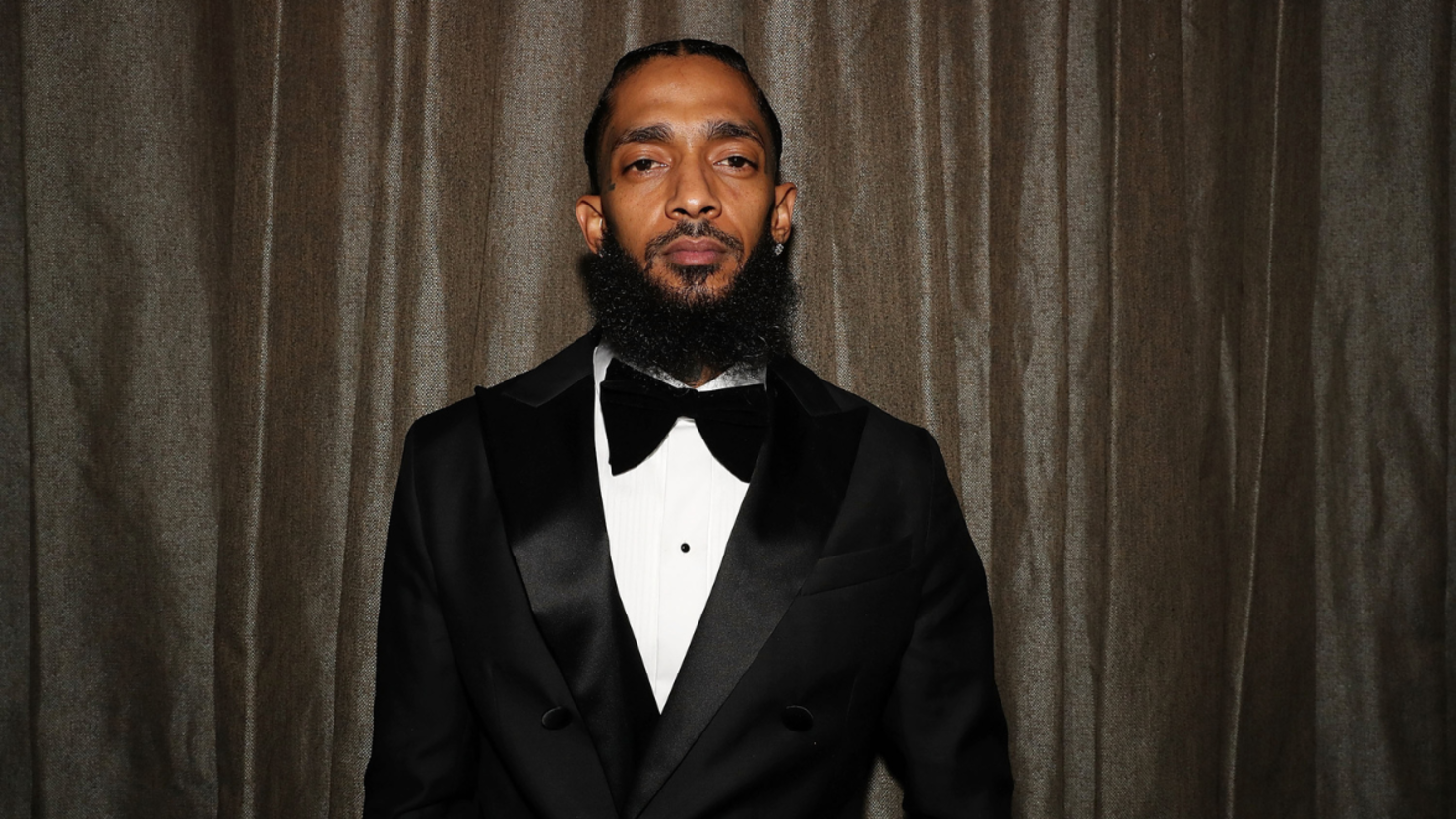 It's been four years since we lost the late Nipsey Hussle. Unlike years past, Nip's family, friends and loved ones might finally feel a sense of justice. Yet, we know their hearts will never truly heal.

On March 31, 2019, the Grammy-nominated artist, born Ermias Asghedom, was shot and killed outside of The Marathon Store off W Slausen Avenue and Crenshaw Boulevard. The 33-year-old suffered from at least 10 gunshots from Eric R. Holder Jr's semiautomatic gun and revolver after a dispute over alleged "snitching" allegations. Holder also shot two others in the process, but Hussle was the only one who passed away from his injuries.
The entire Hip-Hop community, his family and all those who knew Nipsey were equally impacted by his death. He was survived by his longtime girlfriend Lauren London, who shares a son (Kross) with the rapper, his daughter Emani, his brother Samiel "Blacc Sam" Asghedom, his sister Samantha Smith, and his parents Dawit Asghedom and Angelique Smith. They were all in attendance as they laid him to rest during a massive funeral service at the Staples Center (now Cyrpto.com Arena) in Los Angeles.

Nipsey Hussle has been honored by some of the greatest names in music and politics. Numerous murals have been created in his name, and he even received a posthumous star on the Hollywood Walk of Fame. After years of touching memorials, prayers and tributes to his memory, his family finally got justice after his killer was found guilty of murdering him following a three-week trial last year. In addition to first-degree murder, Holder was also found guilty of two counts of attempted voluntary manslaughter and assault with a firearm for firing stray shots at Kerry Lathan and Shermi Villanueva, who were the other men injured during the shooting. Earlier this year, Holder was sentenced to 60 years in prison. The 33-year-old will most likely remain behind bars for the rest of his life.

On the fourth anniversary of Nipsey's death, his life partner Lauren London penned an emotional reflection of how life has been without him.

"I hold my breath all of March knowing I have to face the memory of the day you transitioned," she wrote. "Holding on to ancient wisdom but the pain is the pain and nothing was ever the same… Eternal Being, Ermias Asghedom I Love You."
Rest in peace, Nipsey Hussle. Stream his final album Victory Lap below.