Pete Davidson Gets Real About Dating Life: 'I Don't Think It's Interesting'
By Sarah Tate
March 31, 2023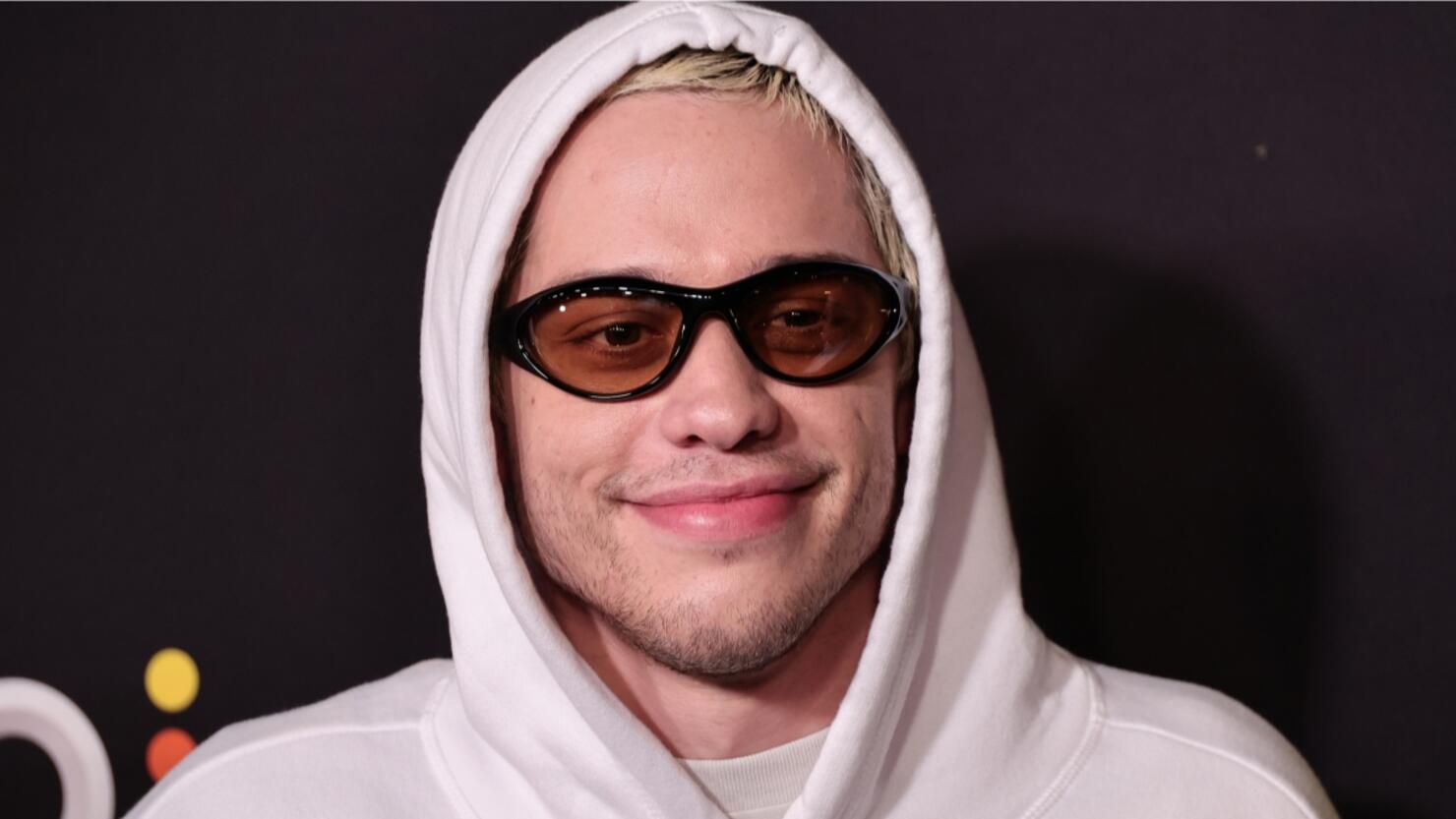 Pete Davidson is opening up about how he feels about the public's interest in his storied dating life, revealing that he himself is not that interested in the supposed drama.
The Saturday Night Live alum appeared on a recent Patreon episode of REAL ONES With Jon Bernthal where he got real about how "confusing" it is that people seem to be invested in who he is dating, per Entertainment Tonight. He has a list of high-profile exes that includes Ariana Grande, Phoebe Dynevor and Emily Ratajkowski.
"I'm in my 20s and I've dated people. And for some reason, that's very crazy and interesting to people. I don't think it's interesting," he said, adding that the number of people he has dated is pretty normal. "I've been in show business for, like, half my life almost — for 14 or 15 years and on a national TV show. In 12 years I've dated 10 people. I don't think that's crazy, but to some people, that's very interesting. That became all anyone would talk about."
He also shared the at he didn't go seeking his relationships through means like social media, instead meeting his former flames in a place that many people spark up a relationship: at work. In fact, he met and eventually had a months-long romance with Kim Kardashian after she hosted SNL in late 2021. He and his current girlfriend, Chase Sui Wonders, met while filming Bodies Bodies Bodies.
"I'm not, like, flexing, you know what I mean? And these people that I've dated, I met them at work. I wasn't in anyone's DMs, no one was in mine," he said. "I worked at one of the five Hollywood epicenters of where you meet people and that's how it happened."
He added that the focus on his dating life rather than his actual work doesn't make him feel great.
"Suddenly you're in this zeitgeist and that has nothing to do with the work. And that's a really s----- feeling," he said. "I became known before the work was there, but I was always working."