Ed Sheeran Surprises NYC Subway Station Singer With Impromptu Duet
By Rebekah Gonzalez
April 12, 2023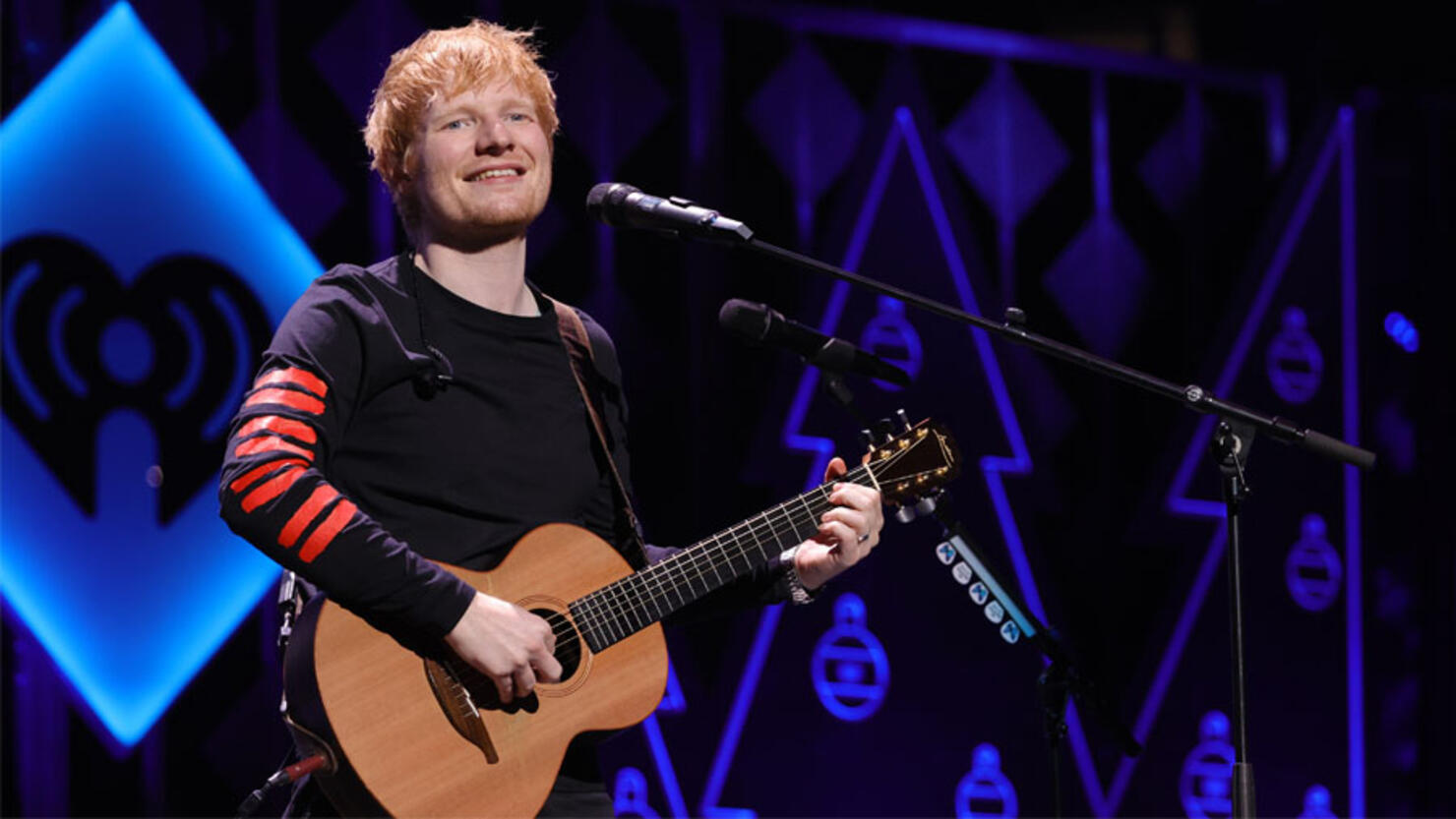 A New York City subway singer, Mike Yung, got to duet with an unexpected guest recently. In the viral video, the season 12 America's Got Talent semi-finalist belts out a few notes of Ed Sheeran's newest single "Eyes Closed" when Sheeran himself casually sneaks up behind him and starts singing with him.
"Oh wow," Yung says when he realizes the hitmaker has walked up behind him. The two share a hug as a camera crew trails closely behind Sheeran and they proceed with their duet, singing the emotional chorus of "Eyes Closed" as bystanders record and enjoy the impromptu performance.
Sheeran continued to surprise Yung by gifting him tickets to his sold-out show at the King Theatre in Brooklyn, New York. "Thanks for the tickets bro the show was Amazing🔥🔥💫@teddysphotos," Yung wrote in his own post on Instagram, showing off the tickets and some videos he took of Sheeran at the show.
"Eyes Closed," a tribute track to his late friend Jamal Edwards, is the first single from his upcoming album Subtract, the final album in his mathematical album era. Sheeran announced its release on March 1st with an emotional diary entry that revealed some hardships he's seen over the past year. In an Instagram post shared earlier this month, Sheeran talked about the inspiration for "Eyes Closed" sharing, "This song is about losing someone, feeling like every time you go out and you expect to just bump into them, and every thing just reminds you of them and things you did together."
Subtract drops on Friday, May 5th.