Taylor Swift Concert Sparks 'Alien Invasion' Concern From Local Residents
By Rebekah Gonzalez
April 25, 2023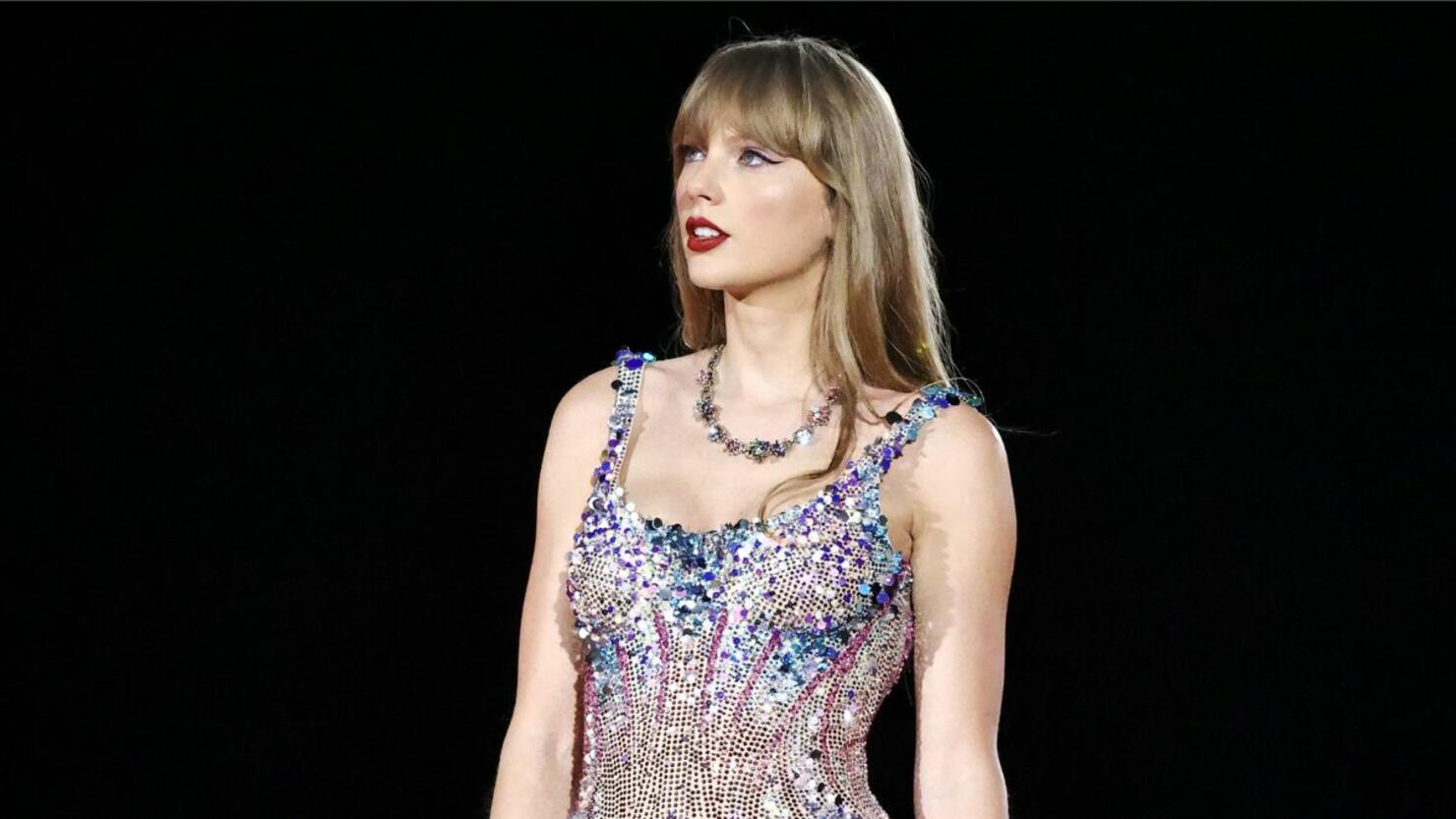 Taylor Swift coming to your city for The Eras Tour is already exciting enough but one of the star's latest tour stops had locals convinced that extraterrestrials were visiting as well. A viral video posted to TikTok revealed that some Florida locals were freaking out thanks to strange lights flashing and moving behind clouds in the sky above them.
It turns out the ominous rays were not from UFOs but instead came from Swift's sold-out show at Raymond James Stadium in Tampa. The singer's elaborate three-hour-long stadium show features pyrotechnics, fireworks, and flashing lights that look pretty menacing out of context. In the video below, residents hilariously debate whether the strange light circling their apartment complex is Taylor Swift's show or aliens. "That is not Taylor Swift," one resident exclaims, convinced it's a UFO.
WARNING: EXPLICIT LANGUAGE
The video garnered thousands of comments on TikTok. Despite the explanation, some viewers were still convinced the light came from aliens. "Upload more if you have it. I saw the same thing over in California yesterday," one user claimed.
Of course, Swifties also popped up in the comments section. "Taylor opening the gates of heaven when she was performing 'Don't Blame Me,'" one fan hilariously commented. "It's literally lights from the stadium I'm so concerned for people's critical thinking skills," one fan joked about the people still convinced it was an alien invasion. A Harry Potter joke even made it into the mix. "That's Ron Weasley picking up Harry in the Flying car," one fan said.