Camila Cabello & Shawn Mendes' Complete (& Adorable) Relationship Timeline
By Rebekah Gonzalez
April 27, 2023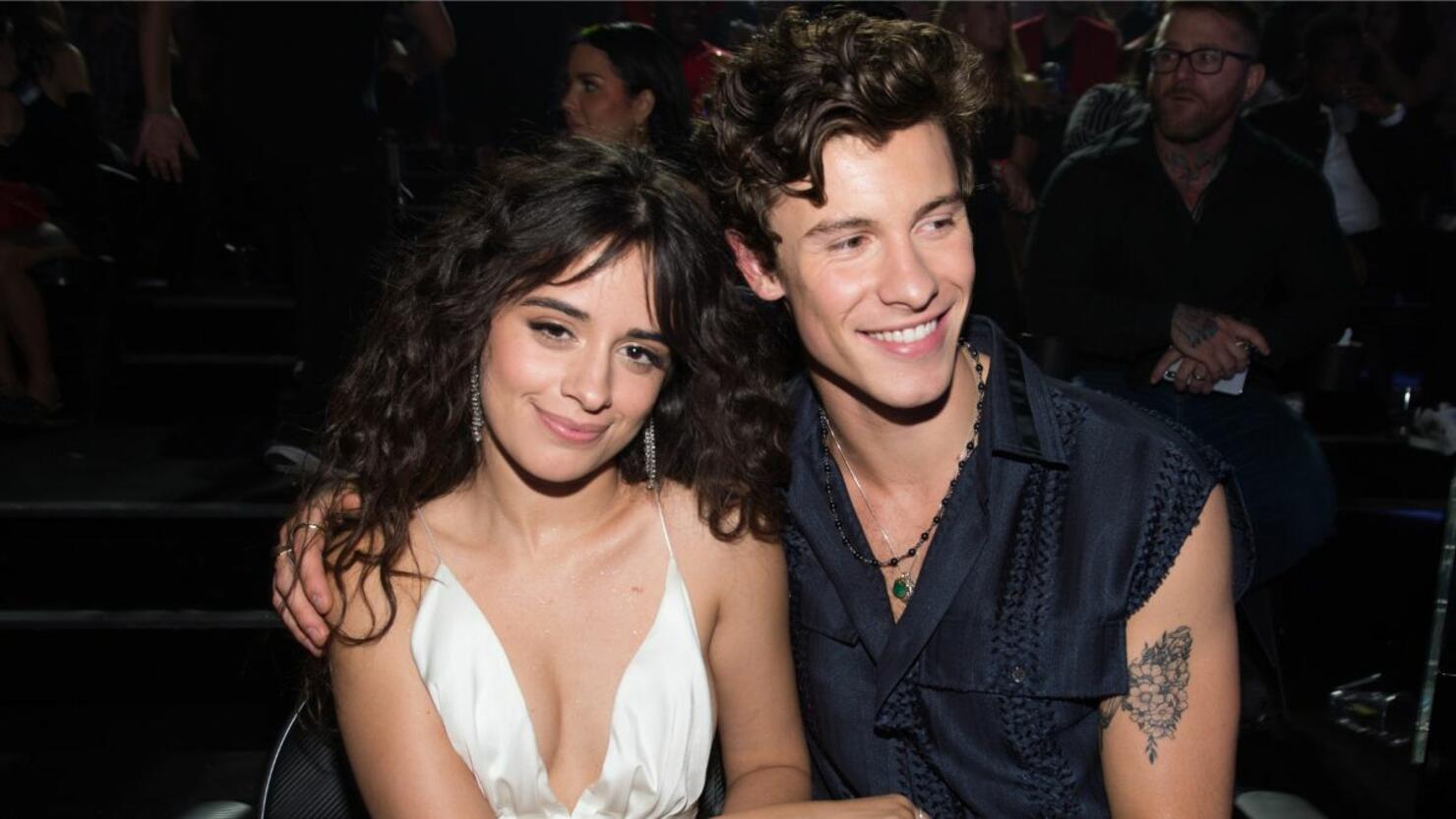 Are Shawn Mendes and Camila Cabello back together? That's the lingering question on everyone's minds since the former couple, who parted ways in 2021, had a PDA-filled reunion during Weeknd 1 of Coachella. For those who missed it, Shawn and Camila, Shawmila if you will, were spotted kissing in the crowd at the popular musical festival on April 14th. Days later, the two were spotted again holding hands as they strolled down a Santa Monica street. The outing also contended with Camila teasing a snippet of a new song that directly referenced her Coachella reunion with Shawn.
So far, there's no official word if they're back together but fans are holding out hope. Here's a look at their relationship from the very beginning:
July 2014: Shawn & Camila Meet Opening For Austin Mahone
What a meet-cute! While they were far from dating at the time, Shawn and Camila— who was still performing with Fifth Harmony— first met while they were opening on Austin Mahone's summer tour. Camila was also dating Mahone at the time. "While we were on tour, Austin and I were dating and Shawn was just kind of being a loner!" she joked to E! News in 2015. "Yeah, he was so jealous, he couldn't come out on stage because he was just seething rage and crying blood."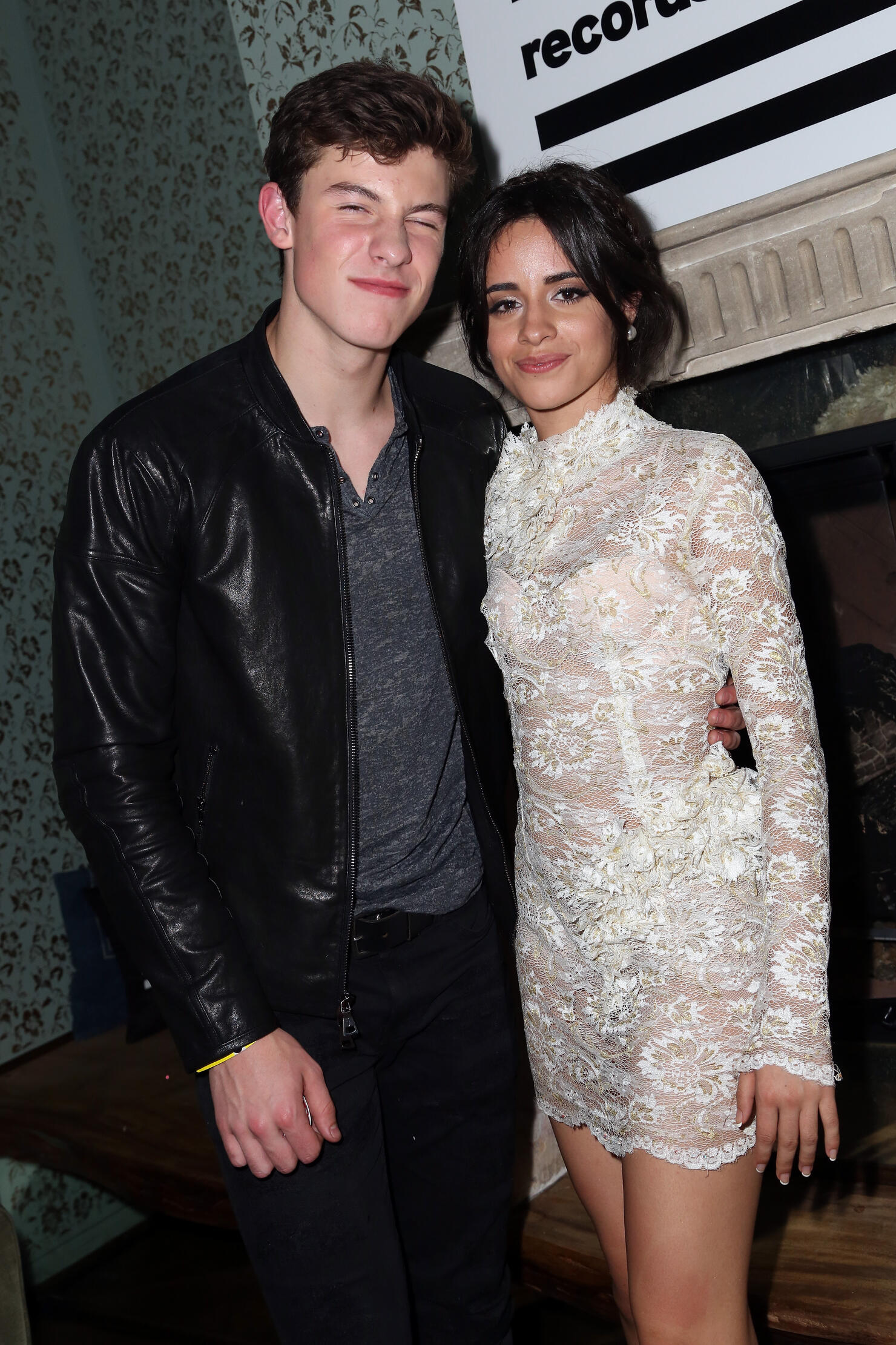 November 2015: Shawn & Camila Offically Spark Dating Rumors With First Collab
When the couple dropped their collaboration "I Know What You Did Last Summer," the dating rumors first came about. "We were just backstage hanging out," Mendes told Rolling Stone of the song, which they wrote on Taylor Swift's 1989 tour. "I pulled out my guitar and we were just messing around, not really thinking about writing a song."
March 2017: Shawn & Camila Share Video Of Themselves Covering Ed Sheeran's Song "Kiss Me"
I mean, that speaks for itself.
May 2017: Shawn Tweets About Camila's Song "Crying In The Club"
Shawn took to Twitter to give a shoutout to Camila's artistry. "Goosebumps all over. You're incredible," he wrote.
April 2018: Shawn Calls Camila His "Favorite Person In The Whole World," Camila Responds
"I don't think you'll ever meet somebody who can feel emotion like her, in all aspects," Mendes said during an interview. "She can feel hurt like no other, but she can feel love like no other." Camila responded by Tweeting him "I love you SO much." At this time, Mendes is rumored to be dating Hailey Baldwin!
December 2018: Camila Hints At Another Collab With Shawn
"Canadian fury + Latin sass," she wrote in the caption. Top 40 iconism followed that summer!
June 2019: "Señorita" Drops & Relationship Speculation Starts Again
There was no denying the relationship after this song came out. However, the couple didn't confirm their romance for a few more months.
August 2019: Shawn & Camila Give A Steamy Performance At The MTV VMAs
I mean...
September 2019: Shawn & Camila FINALLY Confirm The Relationship With An Unhinged Video
"So we saw, like on Twitter and stuff, you guys saying stuff about how we were kissing and that it looks weird, that we kiss like fish…and we just want to show you how we really kiss," 
Throughout their relationship, fans online accused their romance of being a publicity stunt. "It's definitely not a publicity stunt," Mendes told TMZ while making his way through LAX later that month.
December 2019: Camila Admits She Had A Crush On Shawn Long Before They Got Together
"I for sure had a crush…. We were stupid. I think we both had a crush, but were being babies about it," she told Ellen. "But we're grown now! But I definitely, definitely, definitely had a crush."
March 2020: Shawn & Camila Quarantine Together In The Early Days Of The COVID-19 Pandemic
The couple even went live on Instagram together!
The Rest Of 2020: Lots Of Sweet Instagram Posts, Interviews, And PDA-Filled Outings
But then...
November 2021: Camila & Shawn Announce Their Breakup
The couple released a joint statement breaking the news to their devoted fans. "Hey guys, we've decided to end our romantic relationship, but our love for one another as humans is stronger than ever," they wrote. "We started our relationship as best friends and will continue to be best friends. We so appreciate your support from the beginning and moving forward."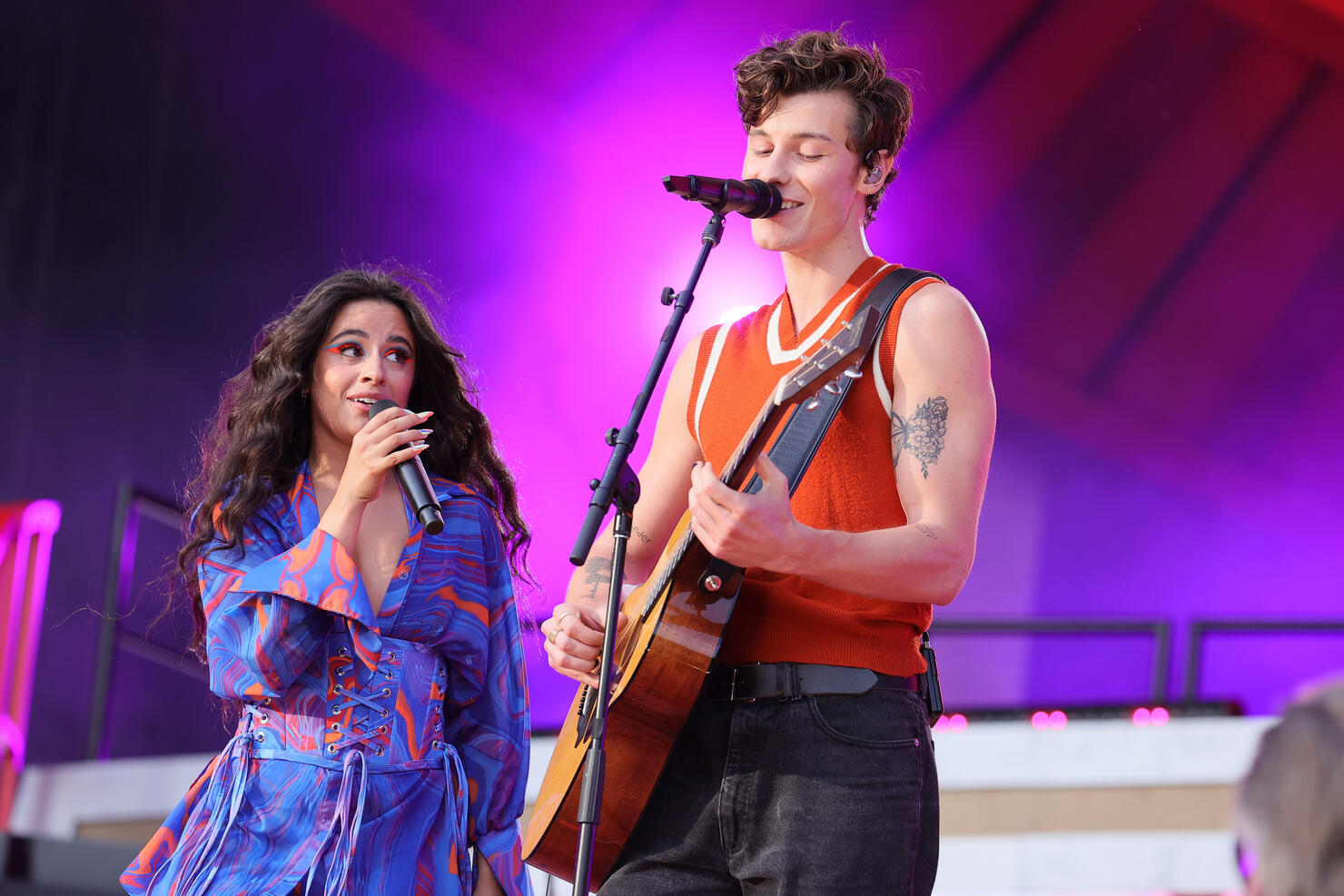 April 14th, 2023: Camila & Shawn Reunite At Coachella
Shawn and Camila were seen kissing, hugging, and dancing amid the packed crowd. However, a source claimed soon after that their reunion was a one-off. But then...
April 17th, 2023: Shawn & Camila Are Spotted Holding Hands In Santa Monica
Despite reports that they're still just friends, they two were seen walking down a Santa Monica street hand in hand. Camila also shared a snippet of a song that references her reunion with Shawn at the music festival. "Are you coming to Coachella? / If you don't, it's whatever / If you do, honey, it'll be all I think about," she sings in the forthcoming song called "June Gloom."
Stay tuned for any Shawmila updates!