Kim Kardashian Is Dripping With Pearls In Stunning 2023 Met Gala Look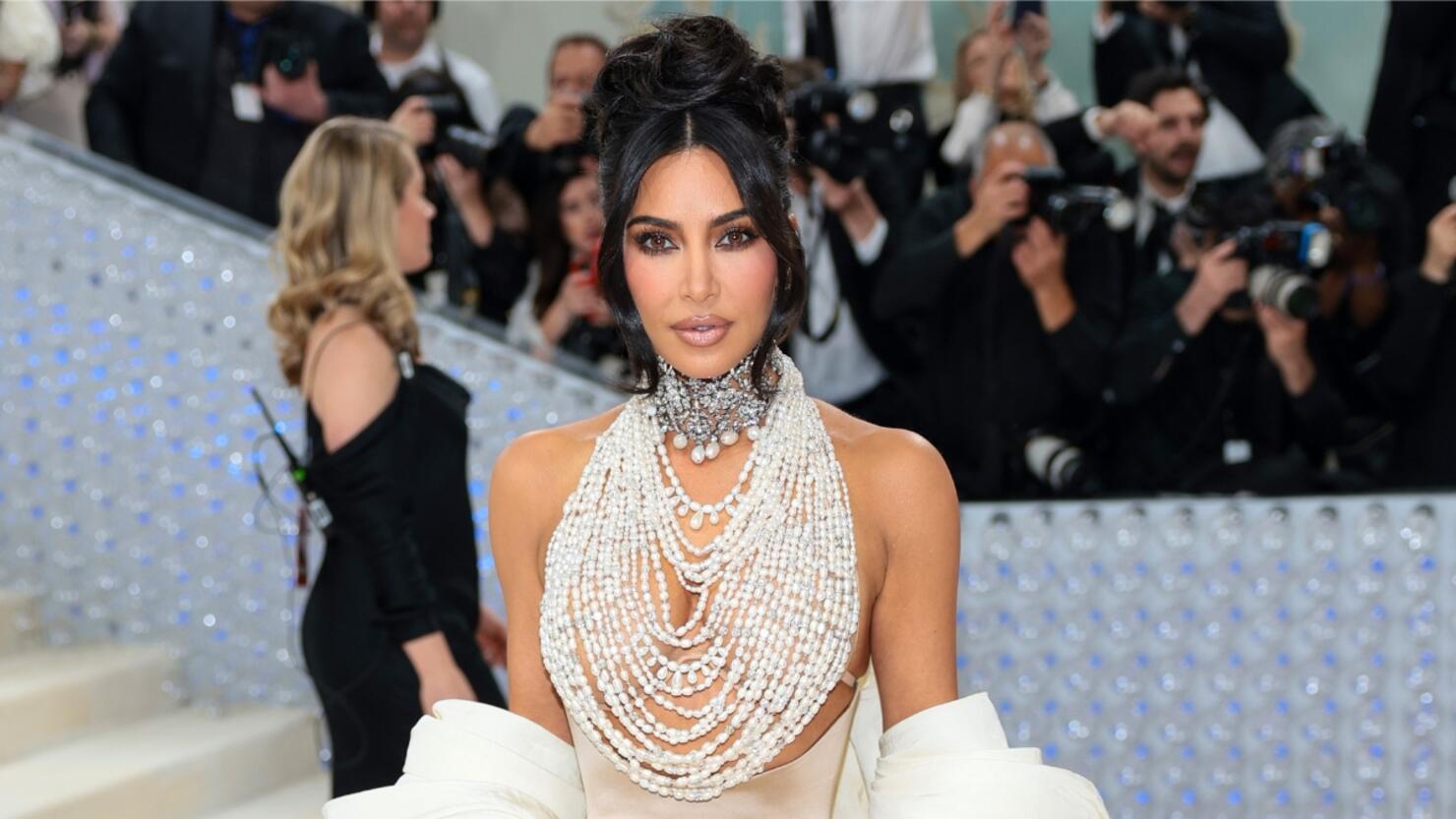 It's not a Met Gala without a Kardashian turning heads, and Kim Kardashian made sure to do just that at this year's event in a stunning, must-see look.
The Kardashians star arrived on the red carpet of the 2023 Met Gala, the theme of which honored late fashion designer Karl Lagerfeld, in a Schiaparelli look dripping with pearls, a signature fashion choice Lagerfeld utilized in many of his designs.
Kardashian dazzled in an almost deconstructed outfit, nude bodice covering her midsection while strings of pearls hung around her neck and covered her chest, with even more pearls draped along her legs with simple white strappy heels. She also donned a massive cream-colored train draped along arms. She completed her look with glamours makeup, a gorgeous updo with face framing layers and a stunning jeweled choker necklace.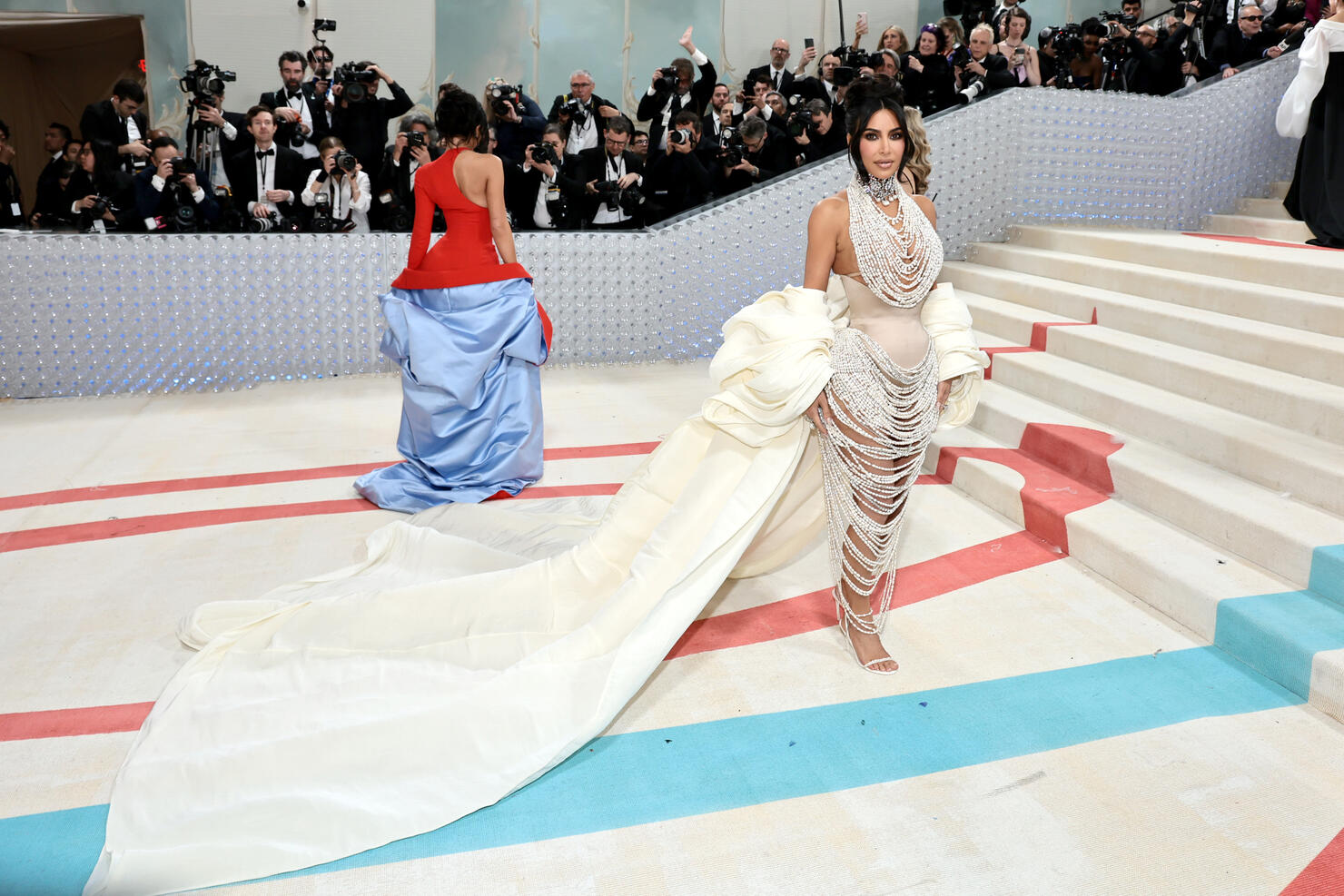 There were so many pearls draped around her body, in fact, that she managed to lose some on her way there. She told Vogue hosts that a few had popped off the garment and she had her daughter, North West, collect them so they couldn't get away.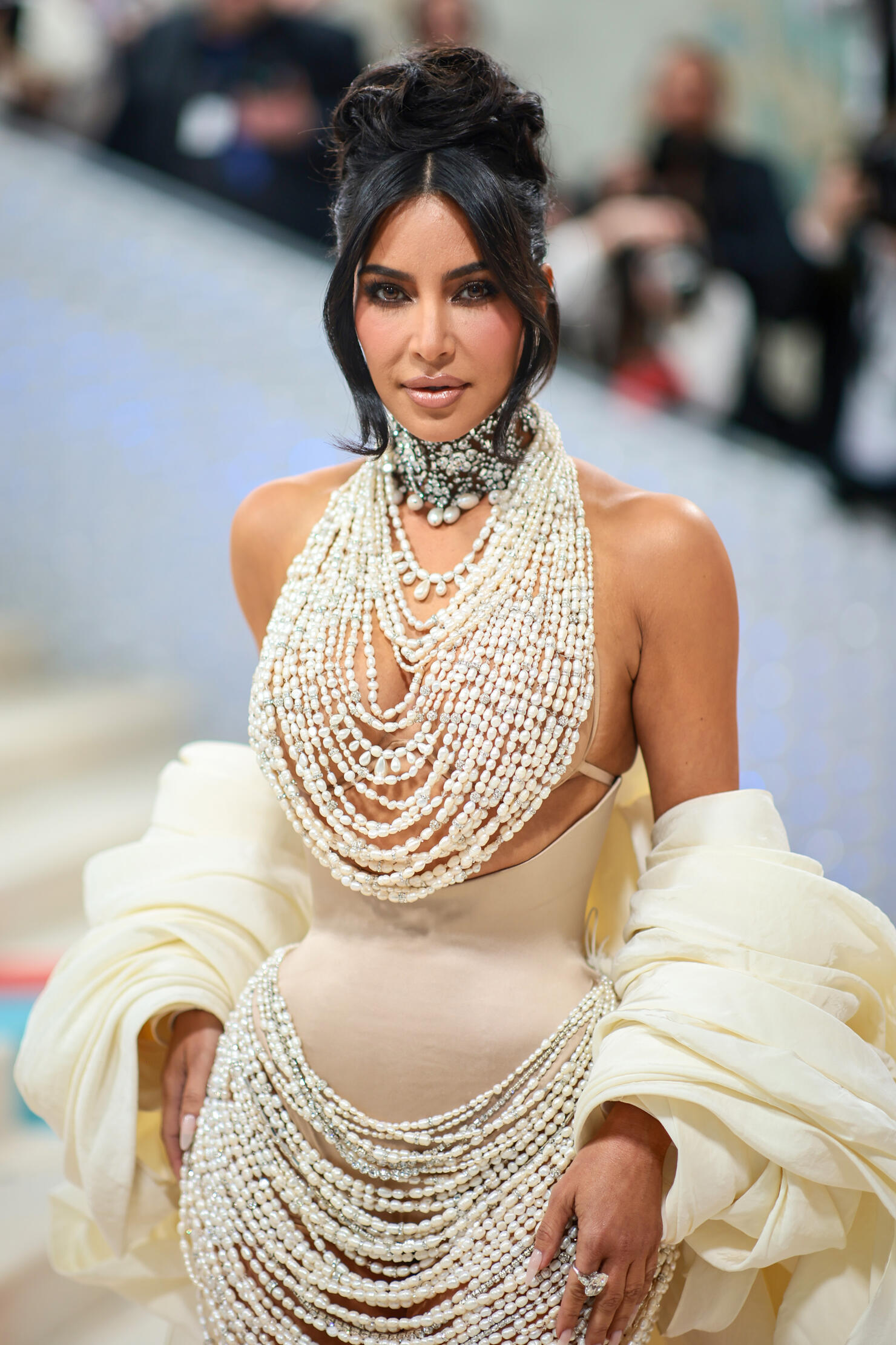 For a while, it was unclear if Kardashian, a fixture of the Met Gala red carpet, would even attend the event after reports surfaced that Anna Wintour was "cracking down" on the guest list and possibly not sending an invite to the Kardashian-Jenner family. Given Kardashian's appearance, as well as that of her sisters Kendall and Kylie Jenner, that clearly wasn't the case.