Taylor Swift & Matty Healy Spotted Leaving Recording Studio Together
By Rebekah Gonzalez
May 16, 2023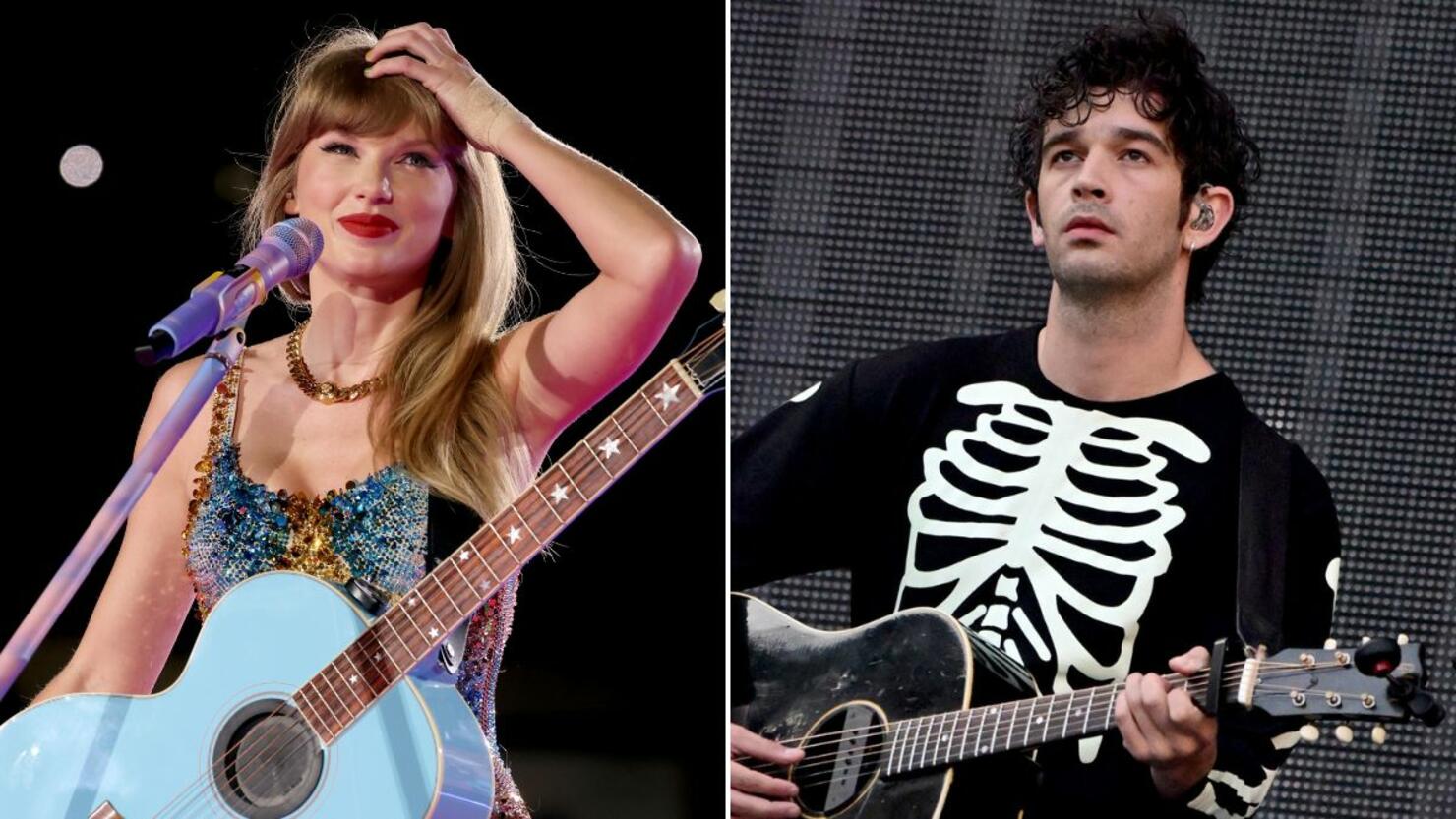 However, they weren't completely alone. Antonoff was with them and the spy said "security was around them." After being spotted, they reportedly left "holding hands" while covered by an umbrella to maintain privacy.
Earlier this month, The Sun broke the news that Swift and Healy had been dating for less than two months. Taylor and Matty are "madly in love" and are "massively proud and excited about this relationship," sources claimed on May 3rd. "Both Matty and Taylor have been touring over the past few weeks, so it's been a lot of Face-Timing and texting but she cannot wait to see him again," The Sun reports. "But as two international megastars, they understand the pressures of one another's jobs better than anyone, and are incredibly supportive of their respective careers."
"It's super-early days, but it feels right," the source told the outlet. "They first dated, very briefly, almost 10 years ago but the timings just didn't work out." Healy and Swift were previously linked in 2014 after she attended several The 1975 shows. Later on, Healy faced backlash about his comments about the potential relationship. "If I had [properly] gone out with Taylor Swift, I would've been, 'F—ing hell, I am not being Taylor Swift's boyfriend.' You know, 'F—k. That,'" he told Q magazine in 2016. "That's also a man thing, a de-masculinating, emasculating thing." He released a statement on Twitter following the outcry.
News of their rekindled romance comes one month after Taylor's split with her boyfriend of 6 years Joe Alwyn made headlines.