Miley Cyrus Reveals Unexpected Way She Met Boyfriend Maxx Morando
By Rebekah Gonzalez
May 19, 2023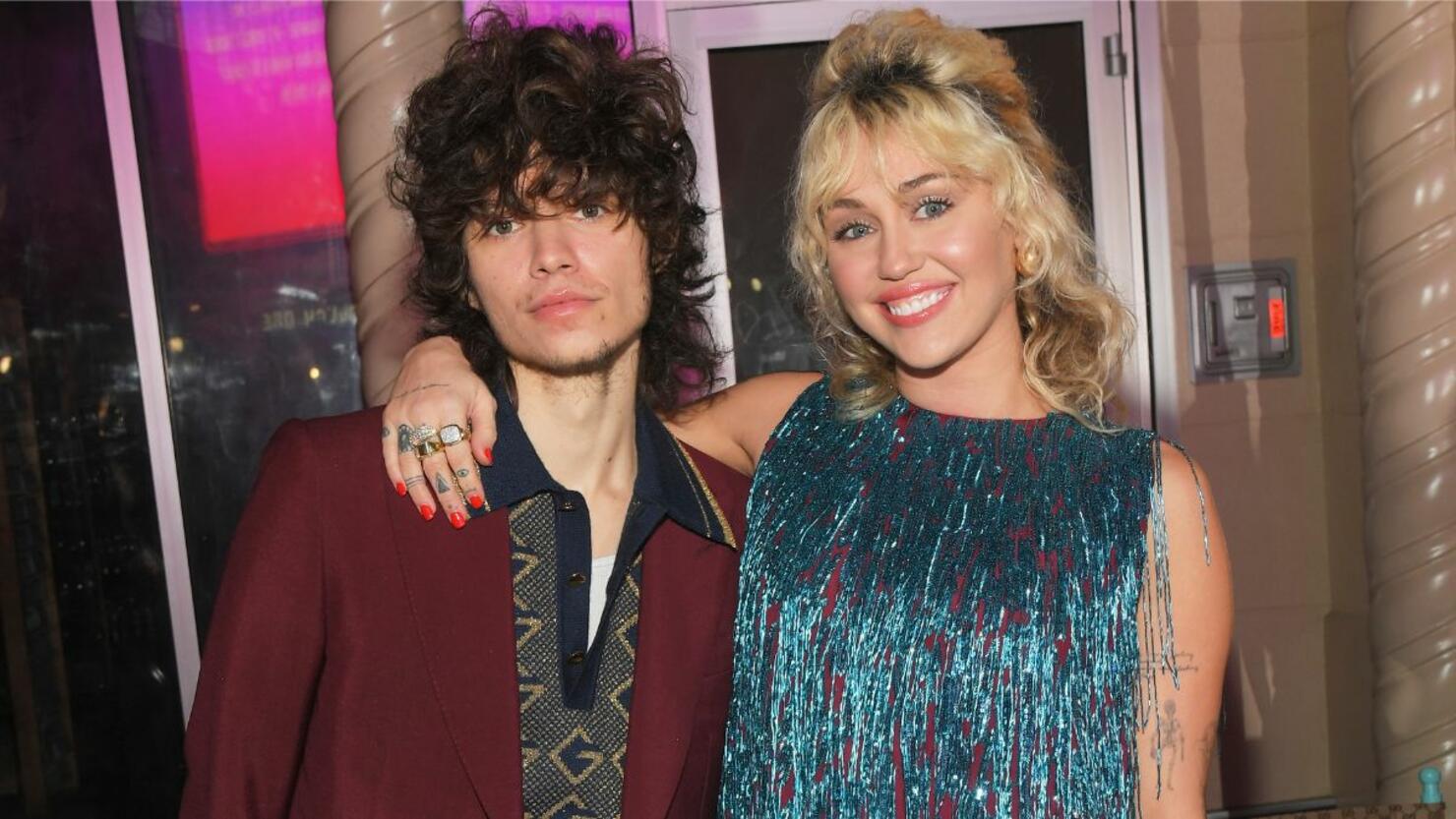 Miley Cyrus is opening up about her boyfriend Maxx Morando. In a new interview with British Vogue this week, the pop star revealed the surprising way she met the drummer for LA rock band Liily. "We got put on a blind date," she revealed in the interview published on Thursday, May 18th. "Well, it was blind for me and not really for him." Miley continued, "I thought, 'The worst that can happen is I leave."
When Morando called her during the interview, the song "Tyrone" by Erykah Badu started playing. "I call that 'boyfriend sexy ringtone,'" she said before revealing that she doesn't usually carry her phone around. "My boyfriend brings his phone and I don't bring one."
The couple started dating "a couple of summers" ago and this interview marks the first time she's actually discussed their relationship despite making several public appearances together. Just last year, his band Liily performed at the second annual Miley's New Year's Eve Party, which she co-hosted with her real-life godmother and country legend Dolly Parton.
Elsewhere in the interview, Miley got honest about how she's dealt with public backlash from her past controversies. "I carried some guilt and shame around myself for years because of how much controversy and upset I really caused," she admitted. "Now that I'm an adult, I realise how harshly I was judged. I was harshly judged as a child by adults and now, as an adult, I realise that I would never harshly judge a child."
She also just released a new music video for the song "Jaded" from her most recent album Endless Summer Vacation.