Taylor Swift Freaks Out As Piano Malfunctions During Eras Tour
By Rebekah Gonzalez
May 22, 2023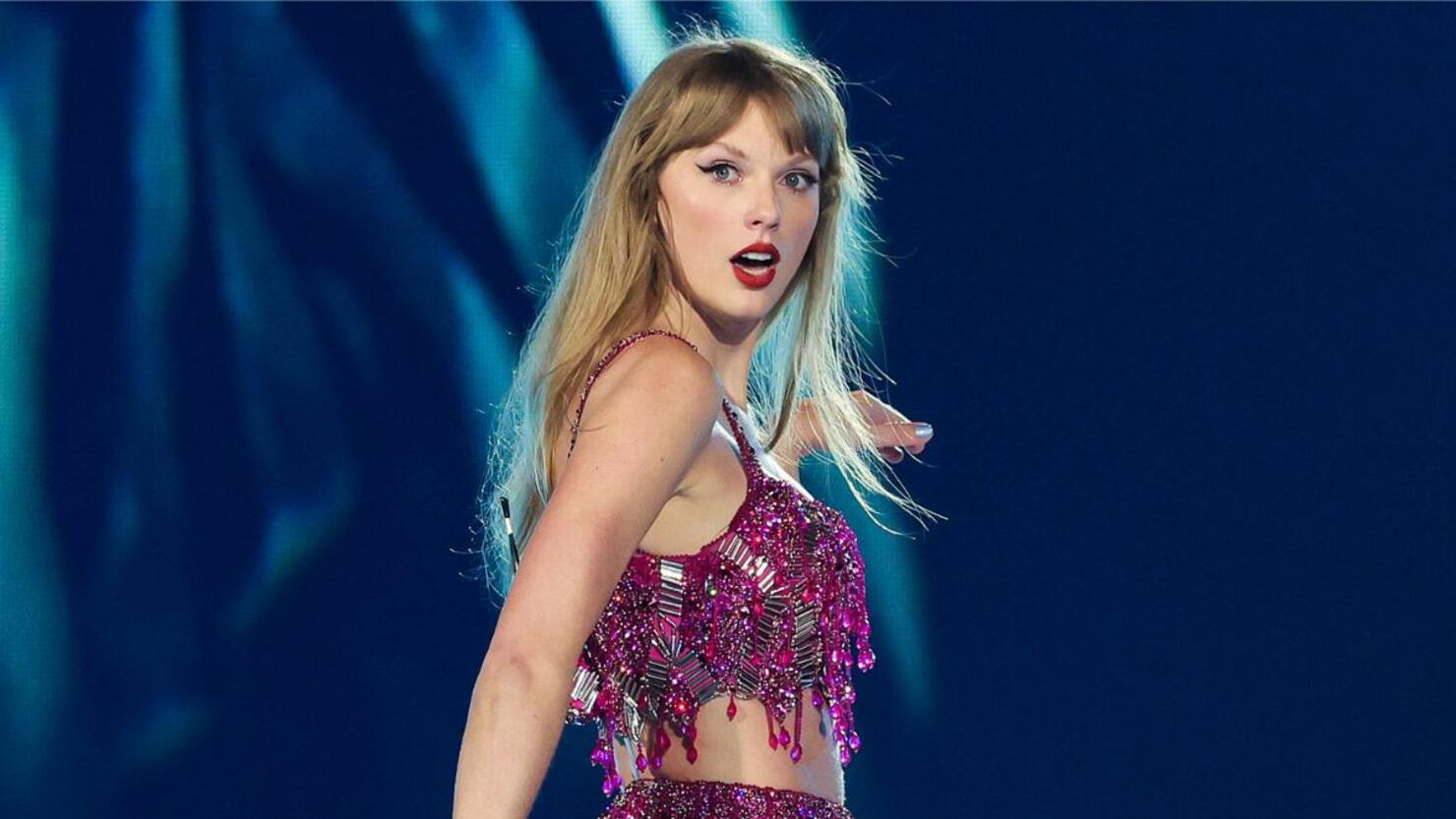 Taylor Swift hilariously and expertly handled an unexpected situation during her Sunday night (May 21st) show at Gillette Stadium in Foxborough, MA, on the Eras Tour. As the singer sat at the piano to play the second surprise song of the night, the piano began to loudly play notes without her touching it.
Swift sat there shocked. "I didn't play that," she told the crowd before the piano started playing more low notes. "Oh my... do you hear that?" she asked after covering her mouth with her hands. "Okay. I'm just gonna do another song on guitar. That's insane," she smiled.
Swift went on to explain what caused the piano to malfunction. "So what happened is... long story, short. I get to my acoustic set to play last night (Saturday, May 20th). You know when you've been in a bath for too long and your fingers are so pruned? Like, I looked at my fingers trying to fret and play guitar and it was like I'd been in a bath for two and a half hours." She continued saying that the rain from that night had "clearly broken my keyboard. Cause it was literally underwater. Like I don't know how any of the instruments were working last night. So this is broken. I'm just going to get the guitar." Swift then played an impromptu guitar rendition of her second surprise song "Red."
"Last night we all danced together in the rain for THE ENTIRE 3.5 HOUR SHOW in foxy Foxborough MA!!" she wrote in a post the next day. "We've had rain shows at Gillette Stadium before but this was a full on deluge that never let up, I just want to thank that iconic crowd!! Love you so much you have no idea."