Taylor Swift & Selena Gomez Reunite In Sweet 4th Of July Photos
By Rebekah Gonzalez
July 7, 2023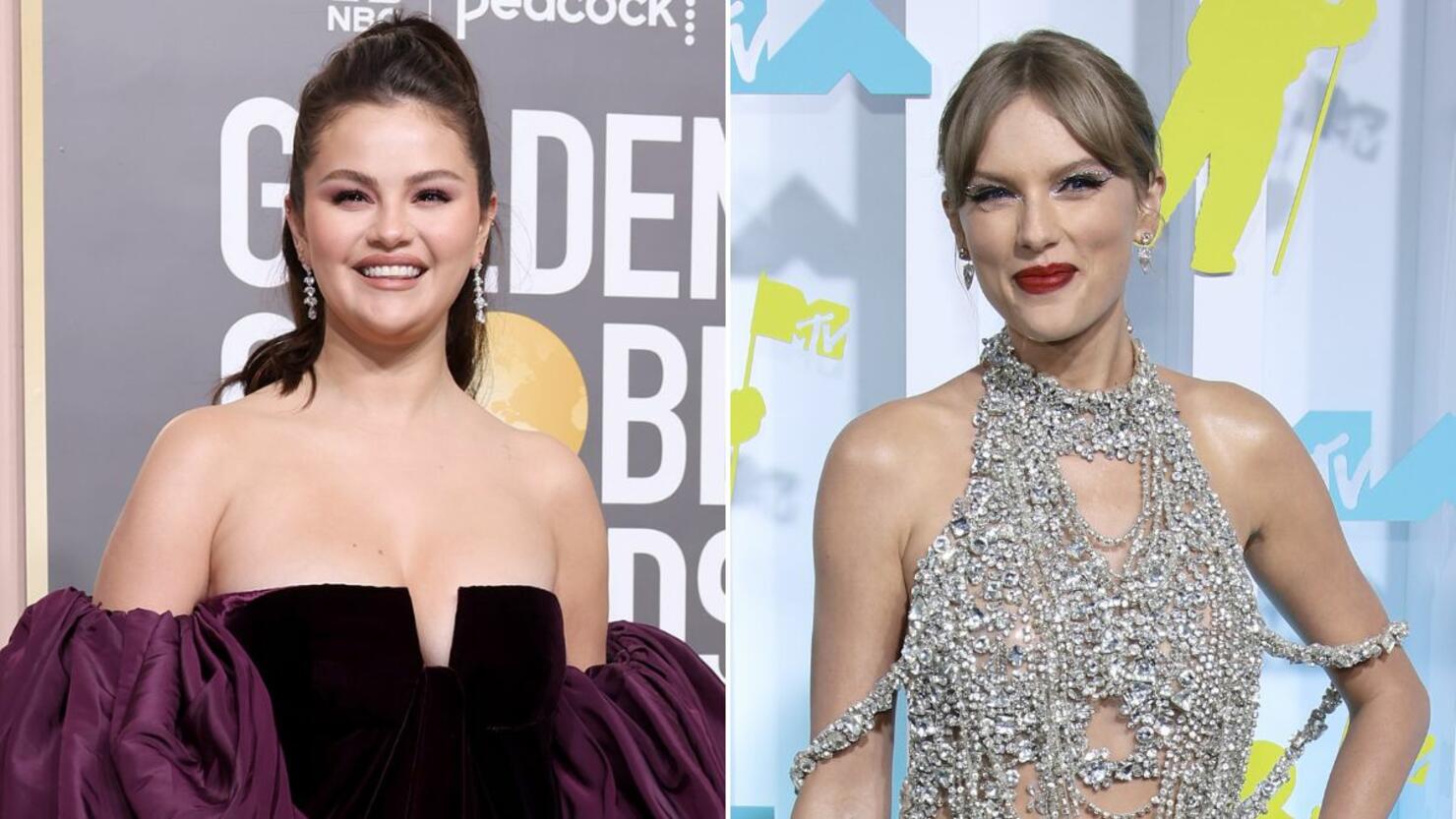 Taylena is back in action! On Friday, July 7th, Taylor Swift shared a late Fourth of July post and her celebrations included her BFF Selena Gomez! The new photos show the two friends laughing while embracing each other and comically posing with an on-theme red, white, and blue popsicle.
"Happy belated Independence Day from your local neighborhood independent girlies 😎," Swift captioned the series of Polaroid photos. She also shared a solo shot of herself sitting on a ledge with a stunning view of the ocean behind her. Swift also gave a shoutout to the fans who will be attending this weekend's batch of shows on The Eras Tour. "See you tonight Kansas Cityyy," she wrote ahead of her two-night stay at Arrowhead Stadium.
Aside from the Taylena reunion, Friday also marked the release of Speak Now (Taylor's Version). The re-recorded album, which was originally released in 2010, included reworked versions of songs and six From The Vault tracks. The album also features collaborations with Paramore's Hayley Williams, who dyed her hair purple to celebrate the release, and Fall Out Boy.
"I recorded this album when I was 32 (and still growing up, now) and the memories it brought back filled me with nostalgia and appreciation," she wrote on Instagram shortly after the release. "For life, for you, for the fact that I get to reclaim my work. Thank you a million times, for the memories that break our fall. Speak Now (MY VERSION!) is out now."