Doja Cat Addresses Online Hate On New Single 'Attention'
By Rebekah Gonzalez
June 16, 2023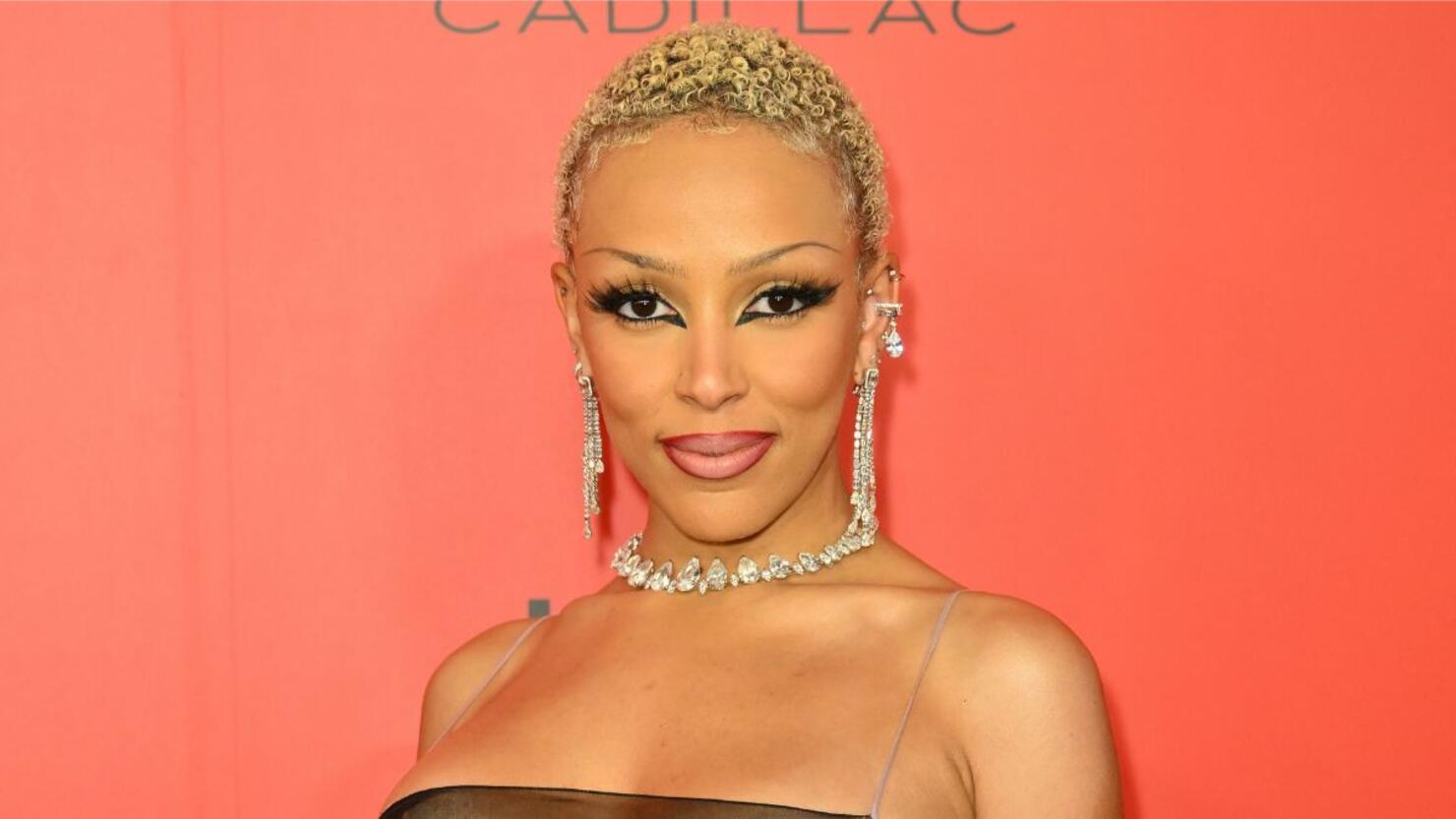 Doja Cat's online presence has been a topic of conversation for the past year. With her first single from her forthcoming new album, the rapper is finally getting to share her perspective through a medium that allows space for nuance.
In her new single "Attention," which dropped early Friday morning (June 16th), Doja addresses everything from her Twitter trolls to the public reaction to her shaving her head. The track starts off with a breezy and eery chorus: "Baby, if you like it, just reach out and pet it/ This one doesn't bite, it doesn't get aggressive/ Show you how to touch it, hold it like it's precious/ It don't need your lovin', it just needs attention."
The rap verses start off with a call to action, "Look at me, look at me/ You lookin'?" before Doja goes on to discuss her critics. "Now I feel like I can see you b—s is depressed/ I am not afraid to finally say sh— with my chest/ Lost a lil' weight, but I ain't never lost a tushy/ Lookin' good, but now my bald head match my..." she raps before playfully letting listeners fill in the blank. "Lookin' good, but now they all sayin' that I'm ugly/ Boo-hoo, my n—, I ain't sad you won't f— me/ I'm sad that you really thought your ass was above me."
When Doja shaved her head back in August 2022, many fans took it to mean she was struggling and did it as a cry for help. "It's just funny. The second that I get to feeling like I'm free and I feel cool, motherf---ers are like 'you're not okay,' but I'm like chill," the rapper said in an Instagram Live at the time. "If you really have love for me and really are concerned about me I do want you to know that this isn't a cry for help or an issue of any sort. This is just me."
Doja's forthcoming album has yet to receive a title or a release date. However, she wiped all her tweets after the release of "Attention" so get ready for some updates!