Drake Shares 'For All The Dogs' Album Cover Designed By His Son Adonis
By Tony M. Centeno
August 22, 2023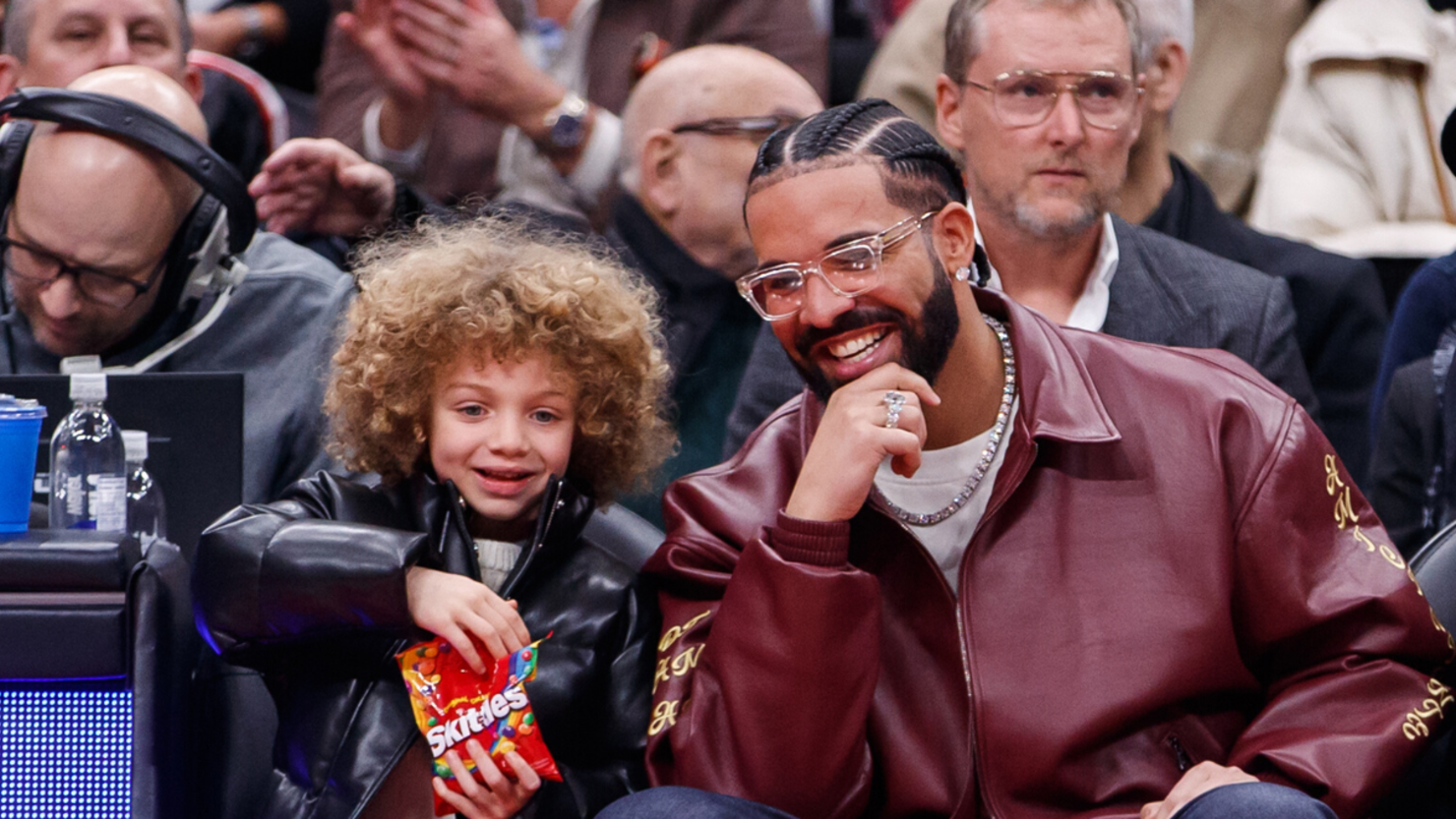 Drake is fueling the hype for his new album by debuting the official artwork crafted by his young son.

On Monday night, August 21, the Grammy award-winning rapper posted the cover for his upcoming album For All The Dogs. The simple drawing of a white dog with red-orange eyes was made by his five-year-old son Adonis. Drake's first child has been showing off his artistic skills for quite some time. Earlier this month, Drake posted a video of Adonis in which he flashed off one of his works of art while repeating his dad's hook "21 can you do sum'n for me" from "Rich Flex."

The details behind Drake's eighth studio album are scarce, but here's what we know. Drake announced the project back in June when he released his first poetry book "Titles Ruin Everything." At the time, he was already knee-deep into his "It's All A Blur Tour" with 21 Savage. During his time on the road, Drake has told fans that he was working on the album backstage with his go-to producer Noah "40" Shebib. He also shared Nicki Minaj will be on the album, attempted to recruit J. Cole to hop on it, and recently confirmed Bad Bunny will make an appearance.

Drake has done well to keep the release date a secret. Last month, he told fans at his show at Madison Square Garden that his album will drop "in a couple weeks." The tentative timeframe came and went, but now it seems like the new rumored release date could be this Friday, August 25. Drake himself has not publicly confirmed the official drop date yet. However, now that the cover has been revealed, it's only a matter of time before the album arrives.