Drake Confirms New Album Release Date In Heartwarming Tribute To His Dad
By Tony M. Centeno
September 7, 2023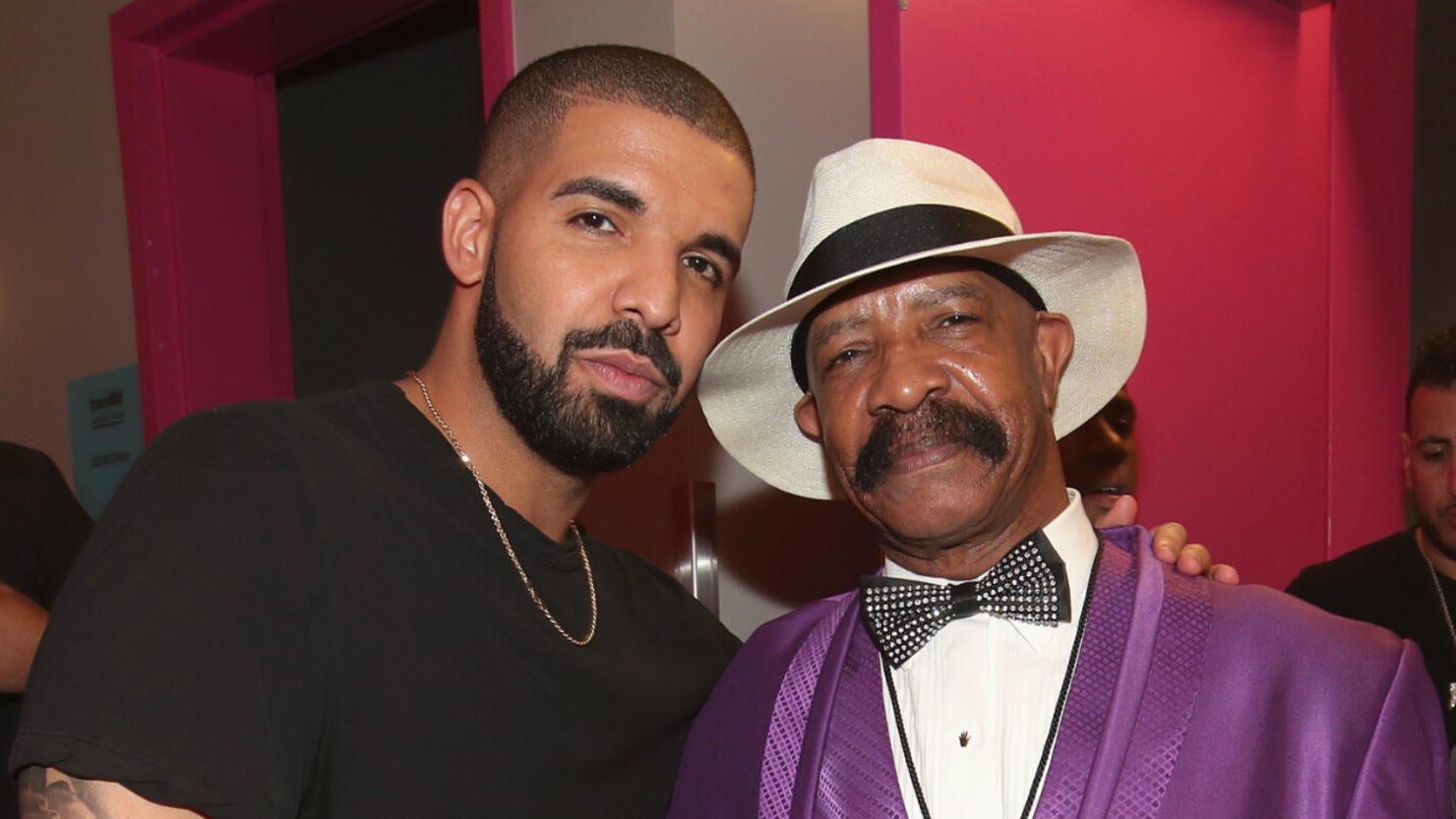 Drake took the time out to recognize his father while he confirmed the release date of his highly-anticipated album.

On Wednesday night, September 6, Drizzy uploaded a throwback video of his pops Dennis Graham aka "Cousin Dennis" on stage. The vintage footage shows a younger Dennis performing a song alongside Canadian guitarist Danny Marks and his band. In the caption of the post, the OVO Sound founder didn't mince words about the official release date for his upcoming album, For All The Dogs.

"FOR ALL THE DOGS SEPTEMBER 22," Drake wrote.
The announcement confirmed all the recent speculation behind the album's release date. Drake has been teasing his eighth studio album for the past three months following the release of his first poetry book "Titles Ruin Everything." After he hit the road for his "It's All A Blur Tour" with 21 Savage, the boy revealed that he was working on the album with his trusted producer Noah "40" Shebib. Last month, Drake claimed that the album would drop in a couple of weeks, but that date came and went without any new music.

"It's not going to be that much longer," he told the crowd in Seattle last month. "You know I got shows every night. But I promise you, 'For All the Dogs' is on the way. If you never loved anything I've ever done in the past, I promise you, this album will be for you. It'll be worth the wait."

While fans searched for clues in footage of each show from soundcheck to the time he got off the stage, Drake was able to keep them at bay by revealing the album's title. He also shared the official cover art, which was crafted by his young son Adonis. Fans finally found the clue they were looking for when Drake wore clips that said the numbers "0922" in his cornrows.

Drake's dad also shared how he feels about his son's upcoming album. See what he had to say below.

"I had the pleasure of sitting in my Son's dressing room and listening to this new album and I must say that it is some of the best music that I've heard him do," he wrote on Instagram. "and I am sure that every Drake fan throughout the entire world is going feel this one, everything about For All The Dogs is what we've been waiting for, Congratulations Son I really feel this one ☝️ 🙏🏾🙏🏾🙏🏾🙏🏾🙏🏾🙏🏾💯💯💯💯💯💯💯💯💯🎶🎶🎶🎶🎶🎶🎶🎶🎶🎶🎶👊🏽👊🏽👊🏽👊🏽👊🏽👊🏽September 22,2023."