V Drops New Album 'Layover' & Reveals How It's Connected To BTS
By Rebekah Gonzalez
September 8, 2023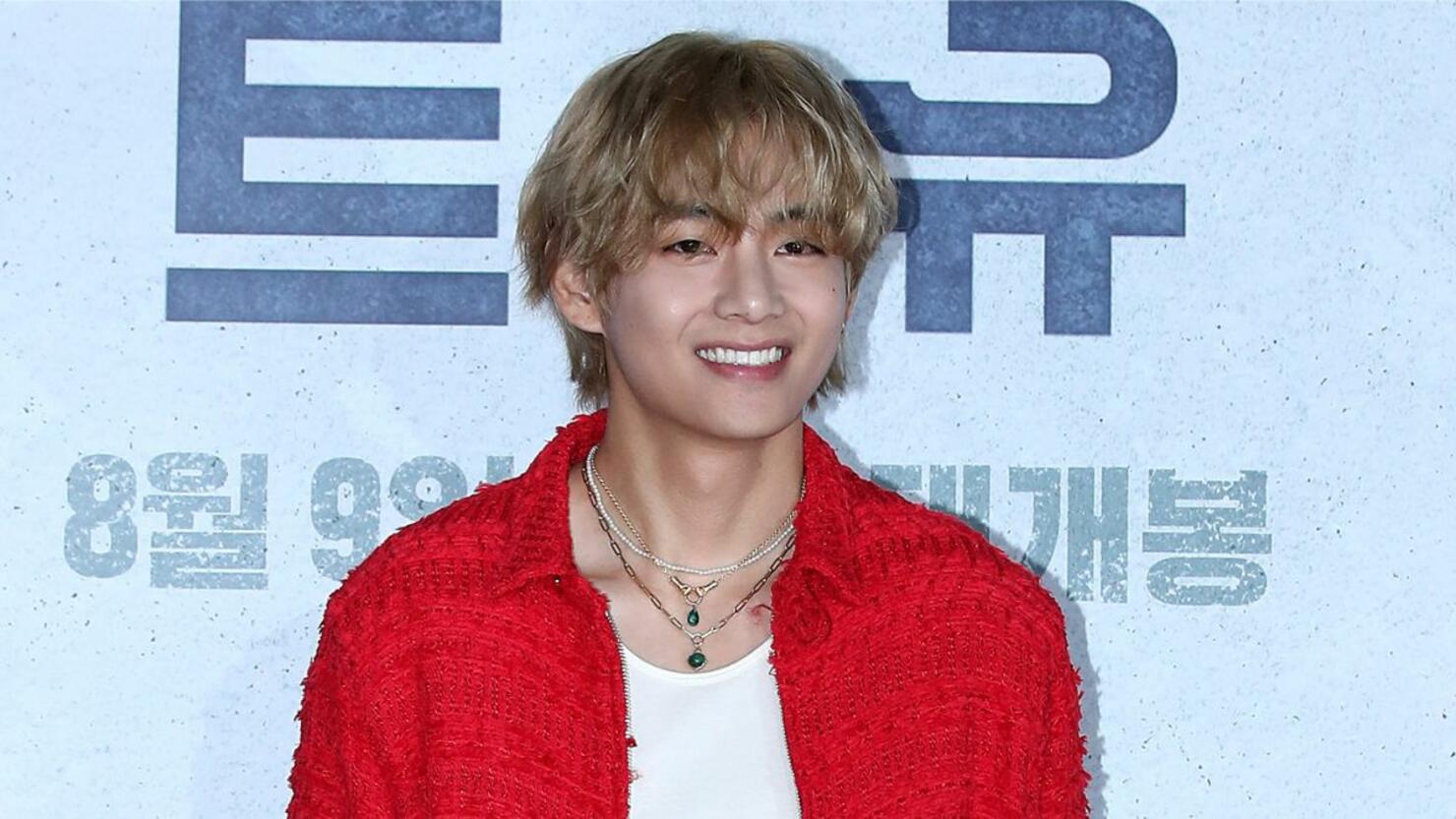 V of BTS has released his debut solo album! On Friday, September 8th, the singer shared Layover, which is full of nostalgic, jazzy, R&B songs. In addition to his previously released singles "Love Me Again," "Rainy Days," and "Slow Dancing," V's album also includes new songs like "Blue," "For Us," and a piano version of "Slow Dancing."
While speaking with Rolling Stone, V revealed how the album is connected to his journey with BTS. "I think you can think of it as connected to BTS' The Most Beautiful Moment in Life series, which showcased the theme of youth. You know, when you look back into your past and feel sentimental about those old memories," he said. "That strange feeling that comes with reflecting back on your old self, and thinking, "I wish I could go back to those good old days…" I think that overall sentiment is also reflected in this album. Particularly the song "Love Me Again" is about reminiscing and wanting to return to the past. I think those ideas are reflected in the music video as well. So in short, my youth is not over. Right?"
As the most recent BTS member to share a solo project, V went on to reveal how his fellow bandmates' solo careers have served as inspiration and motivation. "First of all, I made sure to watch all of my members' stage performances, one by one. I've never seen anyone else in this world who is as much of a fan of my fellow members as I am. I think watching my bandmates closely really did motivate me."
V continued, "Of course, I was proud of their achievements, but I also got teary and emotional while watching their passion onstage and how cool they were. At the same time, I started to get nervous because I knew my turn would be coming. Honestly, that's why I asked to change a lot of the lyrics[on this album]. I thought I really should be careful and thoughtful and considerate about these songs. After seeing their material, I thought, "I should really work hard on this."