Olivia Rodrigo Reveals If She Has 'Beef' With Taylor Swift
By Rebekah Gonzalez
September 12, 2023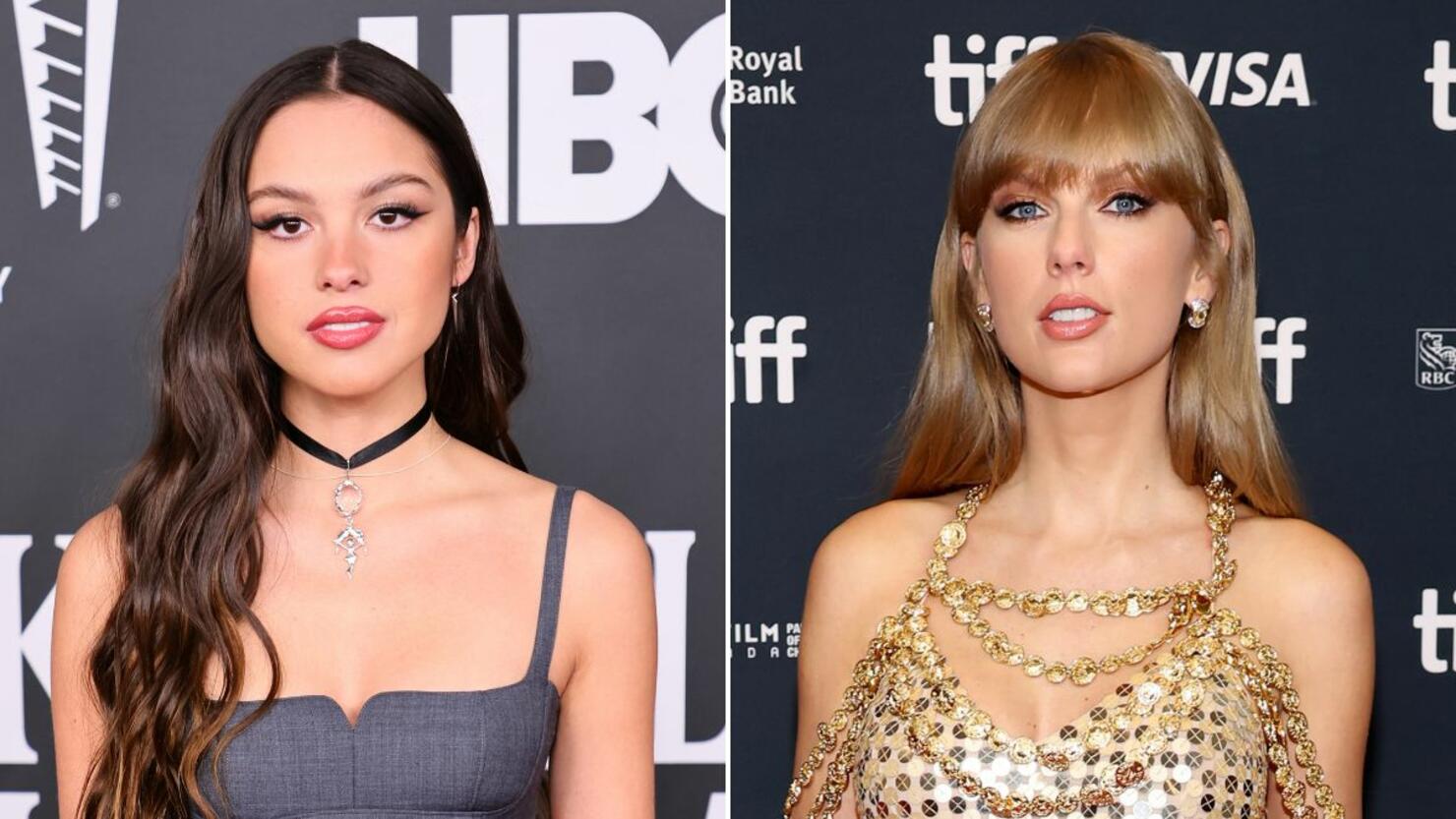 Olivia Rodrigo has set the record straight on her rumored feud with Taylor Swift. In a new interview with Rolling Stone, Rodrigo denied the feud. "I don't have beef with anyone. I'm very chill. I keep to myself," she said in the interview published on Tuesday, September 12th. "There's so many Twitter conspiracy theories. I only look at alien-conspiracy theories."
In an earlier interview with The Guardian, Rodrigo also addressed her rumored falling out with Swift after she was asked about the fan theory of her song "Vampire" being about Swift. "How do I answer this? I mean, I never want to say who any of my songs are about," Rodrigo said. "I've never done that before in my career and probably won't. I think it's better to not pigeonhole a song to being about this one thing. I was very surprised when people thought that."
Since then, Rodrigo has released her sophomore album GUTS to rave reviews. However, a new song has reignited fans' theory that Rodrigo and Swift are not on good terms. On the track "Lacy," the Grammy winner contends with her jealousy for another girl. Fans think it could either be her contemporaries Gracie Abrams or Sabrina Carpenter, both of whom have opened for Swift on her massively successful Eras Tour.
Rodrigo is no stranger to her lyrics being scrutinized to glean drama about her personal life. In fact, her career was built on it. When she dropped her breakout single "drivers license," the song was widely speculated to be about Rodrigo's alleged breakup with her High School Musical: The Musical: The Series costar Joshua Bassett and how he was seen hanging out with singer Sabrina Carpenter.
"Literally, it was the first song out of the gate and all of that s–t happened. I felt so ill-equipped," Rodrigo admitted in another interview. "That was an overwhelming experience, but now I definitely feel a responsibility. I just try not to think about it during the writing process."