Jets Decide If They Will Pursue Tom Brady
By Jason Hall
September 13, 2023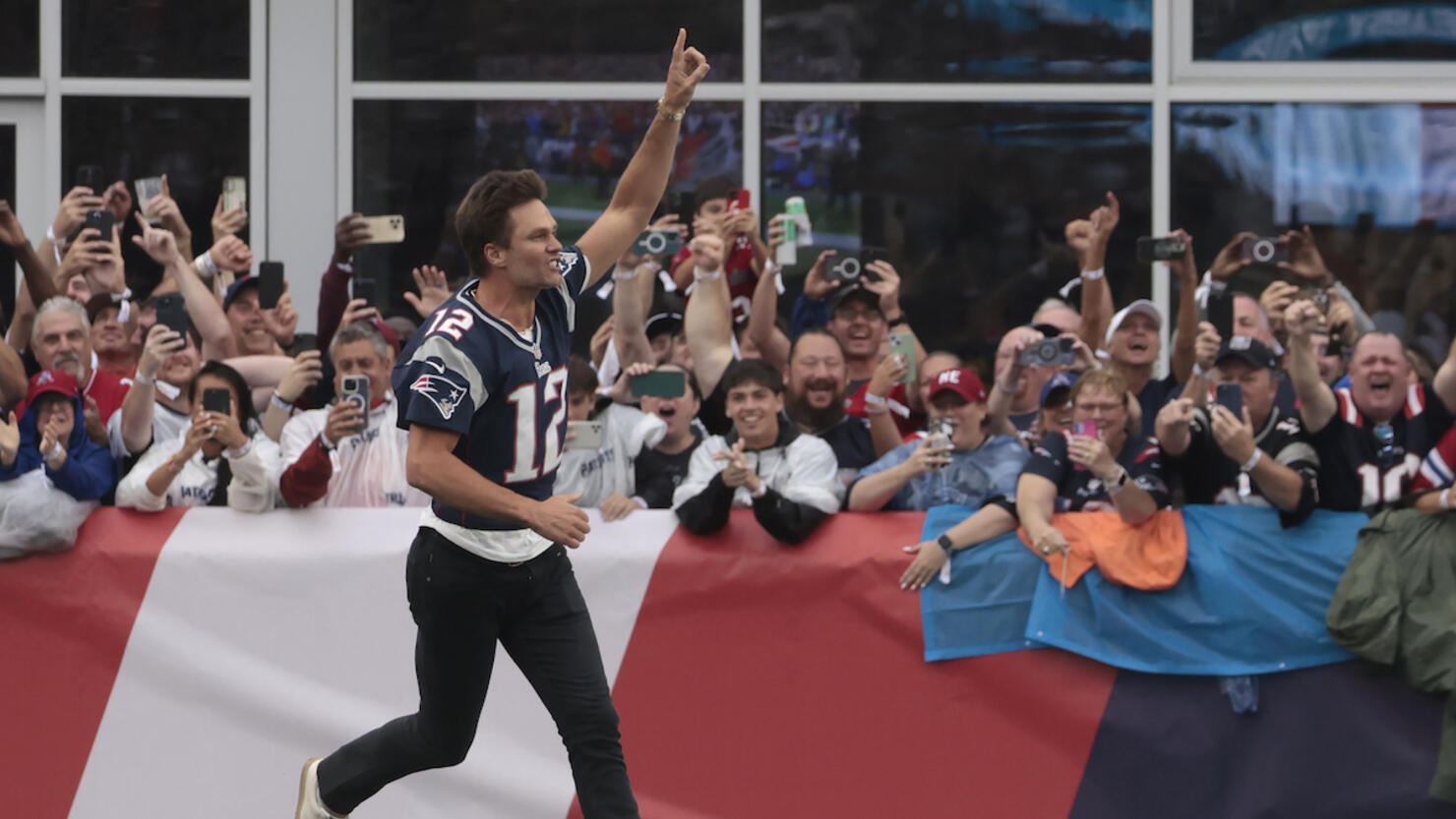 The New York Jets reportedly don't plan to pursue retired quarterback Tom Brady amid Aaron Rodgers' season-ending injury, the Athletic reports.
Brady, 46, has reportedly told people close to him that he's done playing football, while Jets head coach Robert Saleh reiterated that former No. 2 overall pick Zach Wilson would remain the starter in Rodgers' absence.
"Under no circumstances is any of this a competition. This is Zach's team and we're rolling with Zach," Saleh said, adding that Tim Boyle would be elevated to backup, via NFL Network's Tom Pelissero.
Wilson is expected to start in the Jets' Week 2 matchup against the Dallas Cowboys, but the team is still expected to sign a veteran quarterback as Tim Boyle is the only other player currently signed at the position.
Brady announced his retirement in February, purchased a minority ownership stake in the Las Vegas Raiders and was honored by the New England Patriots, his team for the first 20 years of his 23-year NFL career, over the weekend.
Saleh says they'll look at veteran and young QBs to fill out the room, but clarifies: "Under no circumstaces is any of this a competition. This is Zach (Wilson)'s team and we're rolling with Zach."

Tim Boyle will be elevated as the backup. https://t.co/6cky1hwFHn

— Tom Pelissero (@TomPelissero) September 12, 2023
The San Mateo native is the NFL's all-time passing leader for yards and touchdowns, as well as quarterback wins, among numerous other records and his seven Super Bowl championship victories are more than any other NFL player or team, having led the Patriots to an NFL franchise record six Super Bowl victories -- tied with the Pittsburgh Steelers -- and the Tampa Bay Buccaneers to a win in Super Bowl LIV.
Rodgers, 39, suffered a season-ending Achilles tear during the first drive of his first regular season game as a member of the Jets Monday night and was effectively placed on injured reserve on Tuesday. Saleh had previously told reporters that Rodgers was feared to have suffered an Achilles injury and "it's not good" prior to the quarterback undergoing an MRI Tuesday morning.

Wilson took over in Rodgers' absence and threw for 140 yards, one touchdown and one interception on 14 of 21 passing. The former BYU standout was selected by the Jets at No. 2 overall in the 2021 NFL Draft and has an 8-14 record as a starter.
In May, the Athletic's Dianna Russini, then working for ESPN, reported that Rodgers appeared to suffer a potential injury during the Jets' OTAs session and was seen "favoring his ankle." The Jets acquired Rodgers in a blockbuster trade with the Green Bay Packers, with whom the quarterback had spent the entirety of his 18-year NFL career.
Rodgers leads all Packers quarterbacks with 475 touchdowns and ranks second in franchise history behind only Favre in QB wins (147), completions (5,001) and passing yards (7,660).