Here's When BTS' Suga Starts His Mandatory Military Service
By Rebekah Gonzalez
September 19, 2023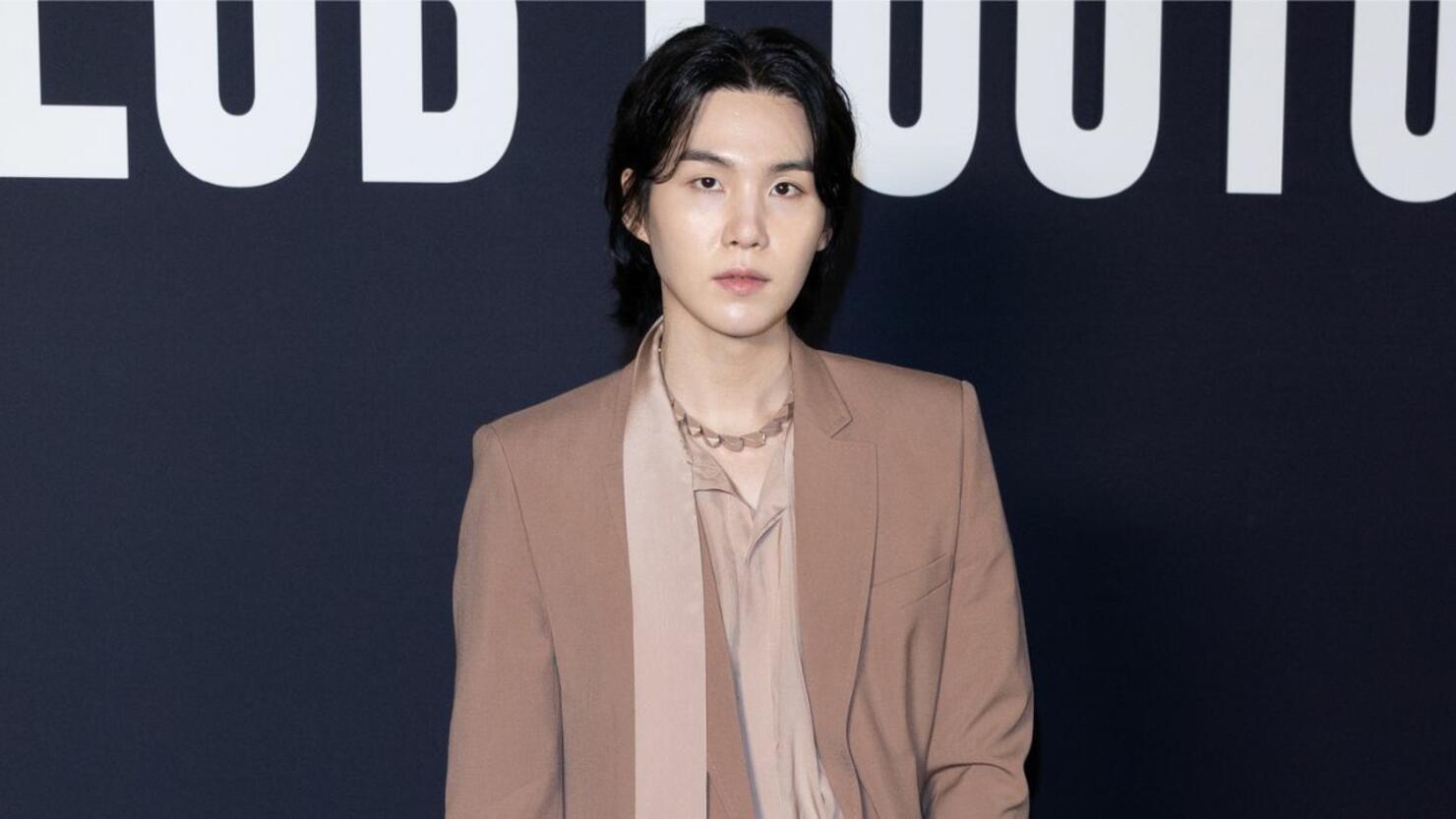 Suga is the latest member of BTS to enlist in the South Korean military. In a new update from their label, it was revealed that the singer will begin his mandatory military service on September 22nd.
"There will not be any official events taking place on the day he starts his service or on the day he enters the training camp," a statement from the group's label BigHit Music read on Weverse. They went on to discourage fans from showing up to send Suga off, as they've done for other members. "We kindly ask fans to refrain from visiting Suga at his workplace during the period of his service. Please convey your warm regards and encouragement in your hearts only." The statement concluded, "We ask for your continued love and support for SUGA until he completes his service and returns. Our company will also strive to provide all the support he needs during this time."
Suga's enlistment follows fellow members Jin and J-Hope who started their military service in 2022 and in April 2023, respectively. As you already know, BTS is currently on hiatus as the members fulfill their mandatory South Korean military service. Meanwhile, other members are still performing and making appearances before starting their own service, and they plan to reunite as a full group in 2025. Most recently, V released his debut solo project and Jung Kook was announced as a headliner at the 2023 Global Citizens Festival. In a recent interview, the K-pop star revealed the break from BTS is good because it will give them, "time to grow individually through our solo projects that reflect our own characteristics and taste." He added, "After these times of personal growth, our synergy will be much more powerful as one team. I want to witness that as soon as possible."