Meghan Markle's Maternity Wardrobe Worth Over Half A Million
By Emily Lee
March 21, 2019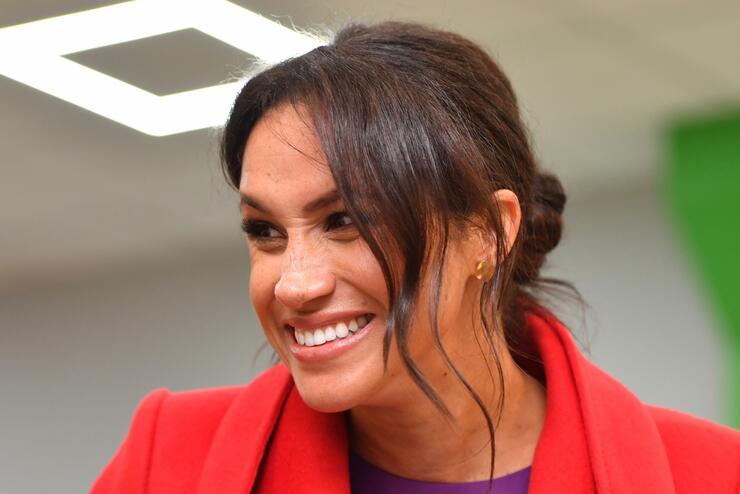 With Meghan Markle's due date fast approaching, it's likely that the Duchess of Sussex will begin maternity leave from her official royal duties. Unfortunately, this means we won't get to see more of Meghan's fabulous maternity style. As she and Prince Harry prepare to welcome their first child together, let's take a look back at all of Meghan's best looks from the last nine months.
According to Page Six, Meghan's maternity wardrobe was worth more than half a million dollars. The total cost of all the Duchess' pregnancy outfits comes to an estimated $632,000, which is...a lot of money! Just like Meghan's $200k New York City baby shower, though, British taxpayers can rest easy knowing they won't be picking up the tab for Meg's personal expenses. Her father-in-law, Prince Charles, foots the bill for both Meghan and Kate Middleton's personal expenses with his Duchy of Cornwall income.
Though Meghan's maternity wardrobe was costly overall, some of her individual outfits were more expensive than others. Her most expensive look was the gorgeous $13,200 bespoke Oscar de la Renta gown covered in laser-cut birds she wore to the Geographic Society Awards in October, according to Page Six.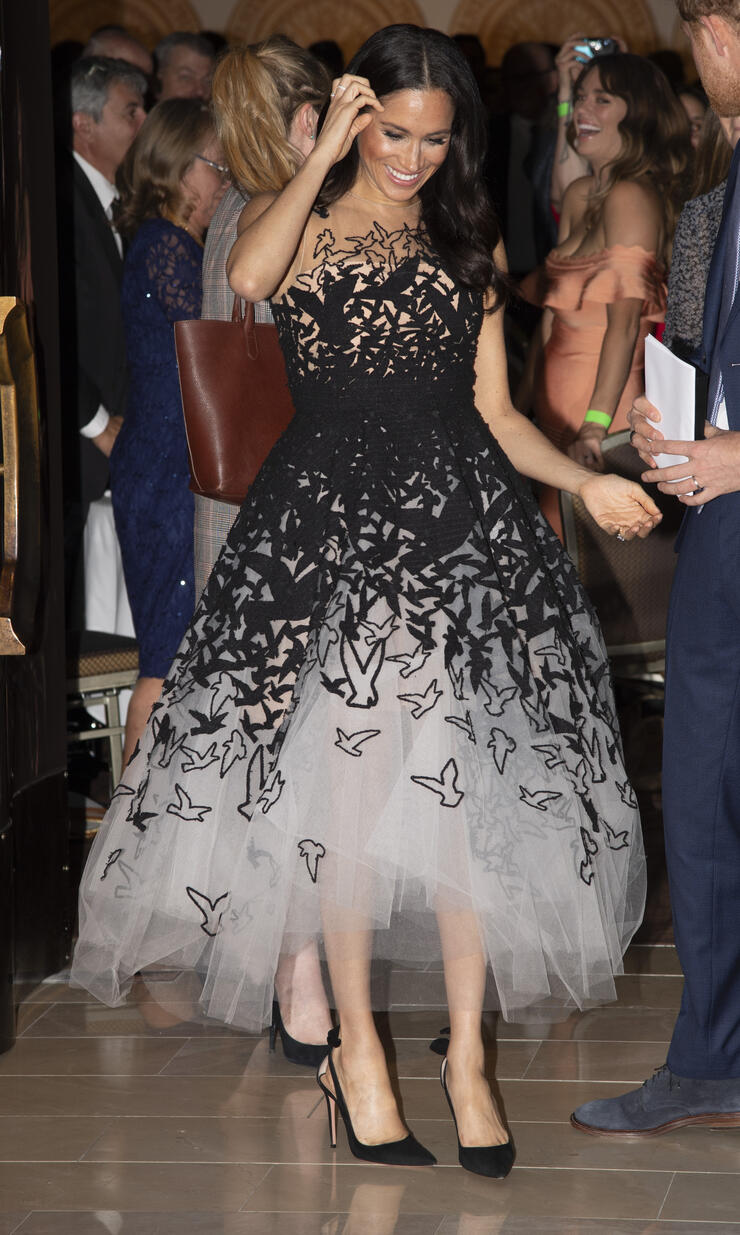 Meanwhile in January, Meghan rocked a beige knit dress from fast fashion retailer H&M that cost a mere $35. Since stepping out in the affordable ensemble, the dress has completely sold out.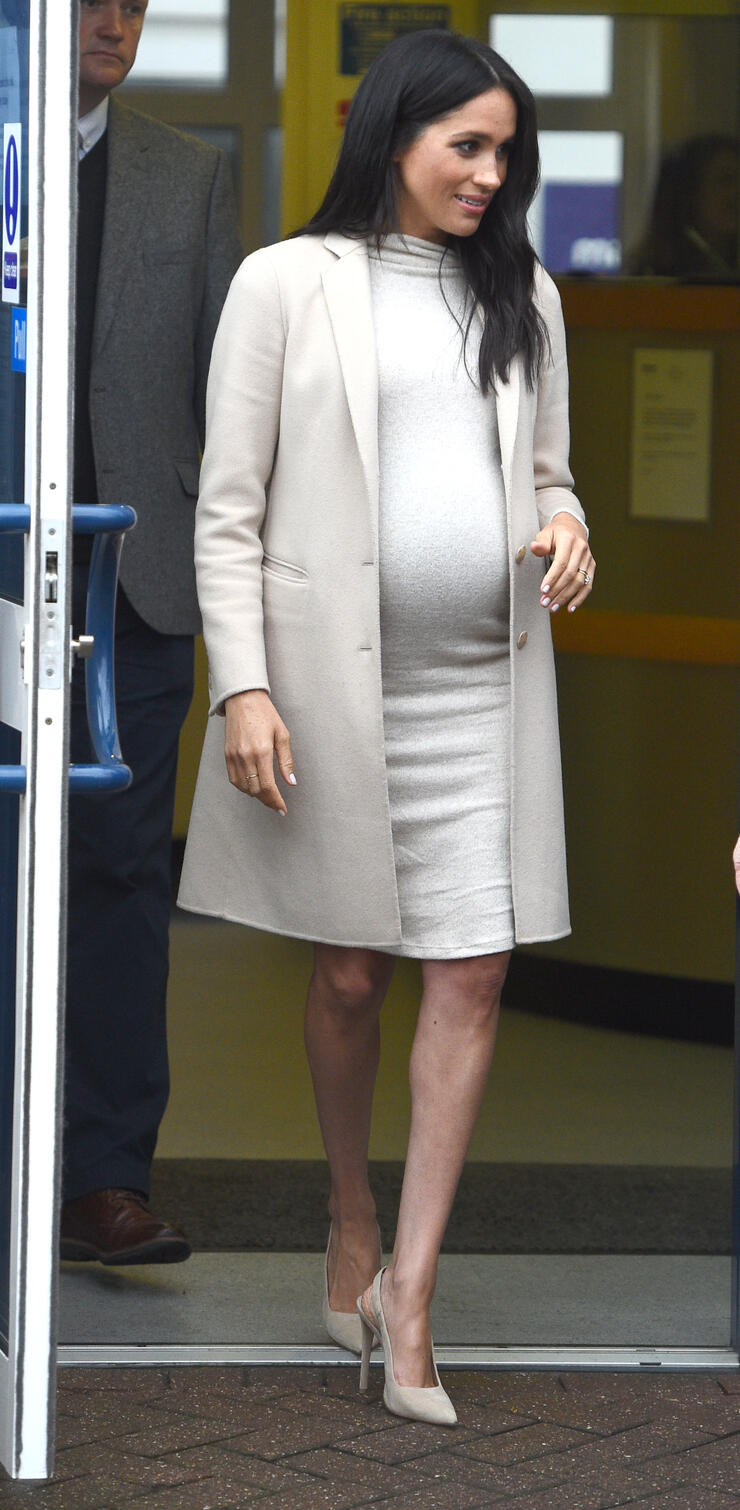 Another popular ensemble from Meghan's maternity wardrobe was the white Amanda Wakeley coat paired with a metallic brocade knee-length dress and nude pumps she donned at a Buckingham Palace reception in early March.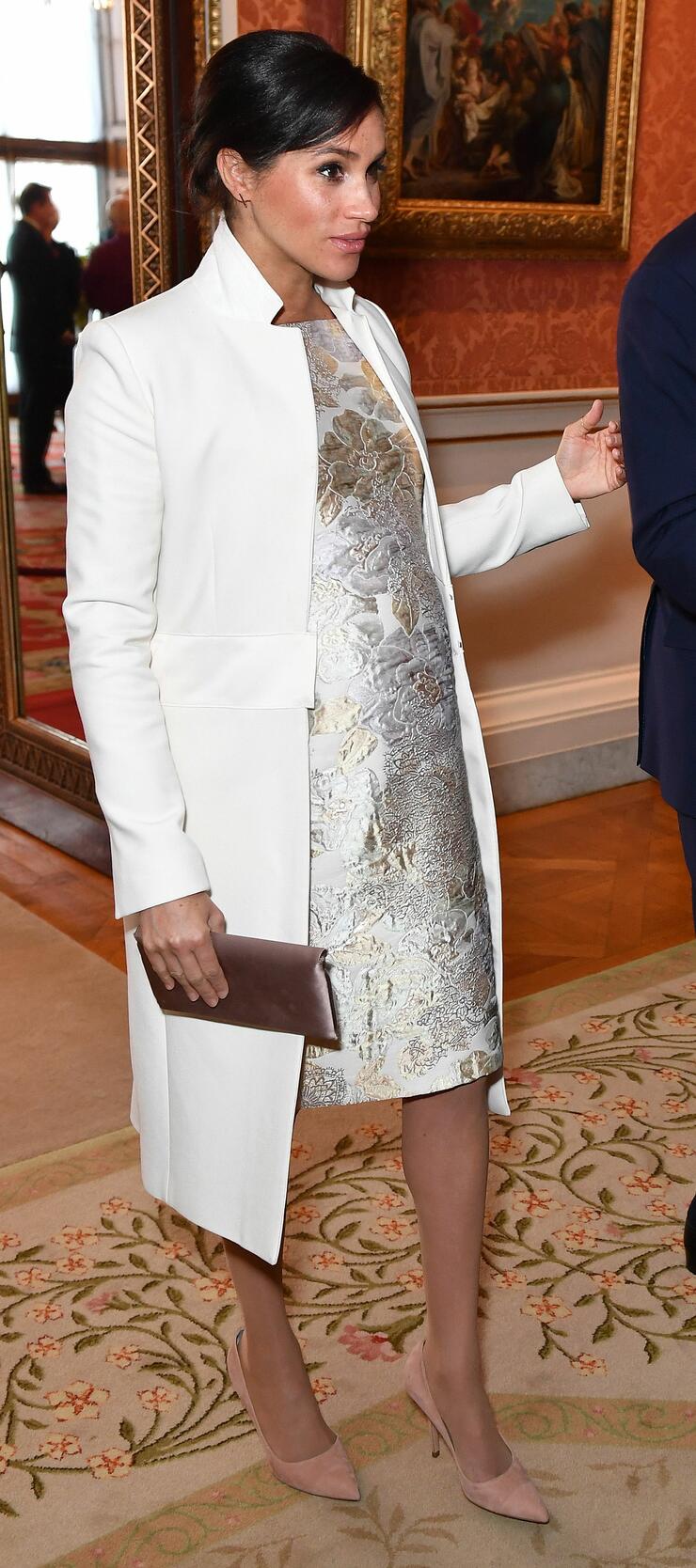 Chat About Meghan Markle's Maternity Wardrobe Worth Over Half A Million