Geddy Lee Sends Funny Birthday Message To RUSH Drummer Neil Peart
By Andrew Magnotta @AndrewMagnotta
September 12, 2019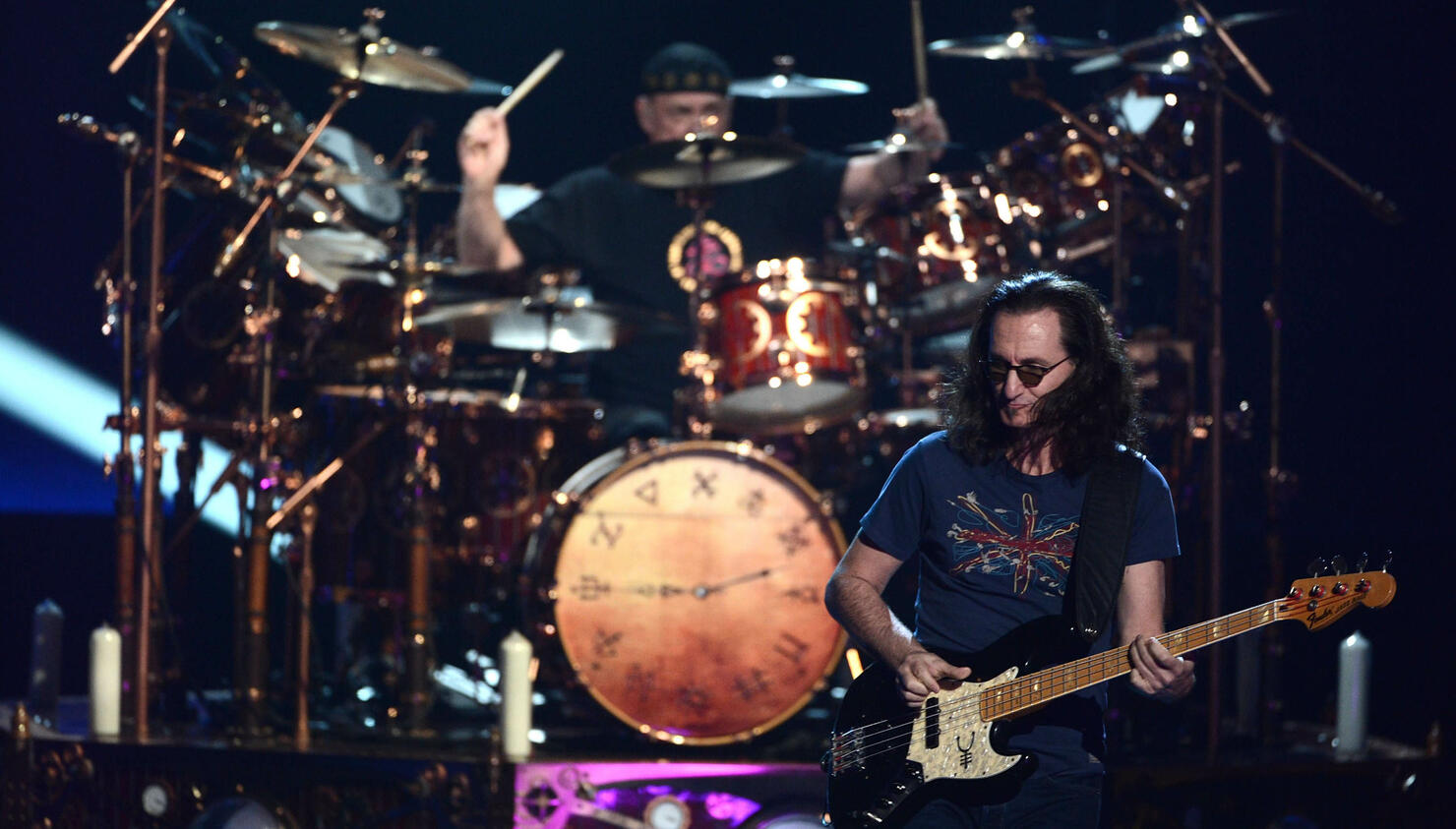 Rush wouldn't be where it is at the top of the progressive rock mountain were it not for the band's iconic drummer Neil Peart.
Peart was Rush's chief lyricist for over 40 years and a technician at the drum throne, renowned as one of the most inventive and forceful drummers to ever live.
In retirement he's remained close with band mates Geddy Lee and Alex Lifeson, so on his September 12 birthday Lee issued a genuine message to his longtime pal via Instagram, with a few subtle jabs sprinkled in.
"I've had the enduring and consummate pleasure of working beside this awesome dude for over 40 years, the bonus of which (aside from the laughs) was a nightly ringside seat to one of the greatest exhibitions of drumming imaginable," Lee wrote in his post. "...[A]nd now it's time to wish our brother, bandmate and fellow comedian 'Peke' a Most Supremely Happy Birthday!!"
Lee's post included several photos of Peart in his element at the drum kit, plus one of Peart in a dress and false beard. Some gently teasing is par for the course in Rush's orbit.
The front man and bassist added a few ultra-Canadian sounding hashtags like, #yepheisgoodalright #prettyprettygood, and the added declaration that #drummersaremusicianstoo.
Peart isn't likely to get back on stage anytime soon. Lee and Lifeson have both explained that their friend is all but completely retired from the drums (due in large part to some back injuries that left him little choice in the matter).
Lifeson himself conceded earlier this year that he doesn't have much motivation to perform live again himself, and he is content contributing to other artists' projects in the studio.
Lee spent most of the last year on and off the road, promoting his Big Beautiful Book of Bass. He has expressed hopes to write a new album and begin performing again, though he added that he really enjoys not touring.
At an event at the Rock and Roll Hall of Fame earlier this summer, Lifeson said he hopes to collaborate in the studio again with Lee.