Ozzy Osbourne's New Album Coming In January
By Andrew Magnotta @AndrewMagnotta
October 29, 2019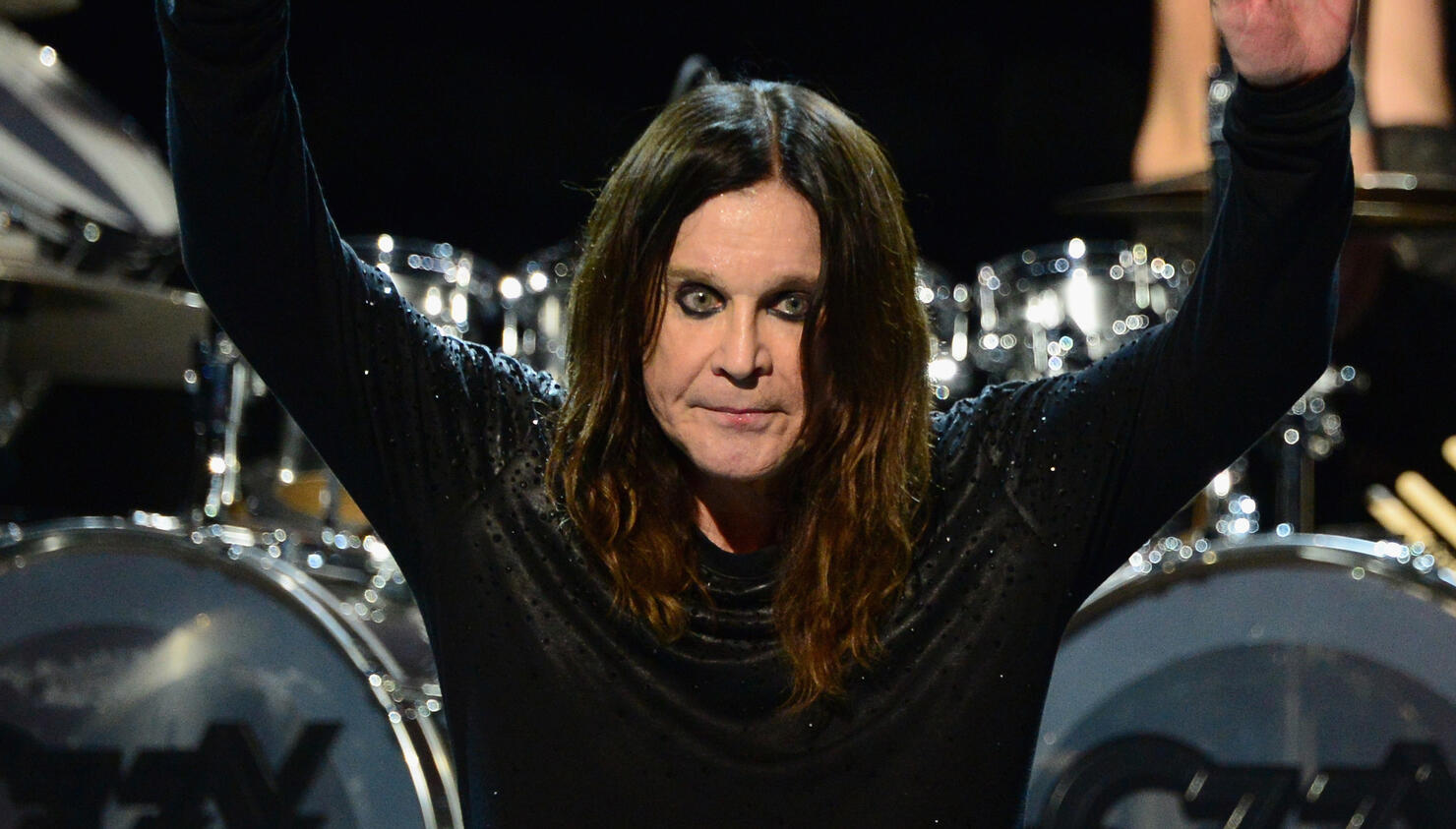 The new Ozzy Osbourne album that has so many fans buzzing will arrive in early 2020.
Ozzy's wife and manager Sharon Osbourne revealed the news in a recent radio interview that the album, which was completed sometime this summer, is due out in January.
Ozzy said a few years ago that he has been accumulating song ideas, but he has publicly waffled on whether he would do another album. The former Black Sabbath front man said this fall that his recent collaboration with Post Malone was one of his favorite projects in years; he said that working with Post was a factor in his decision to go through with the project.
Sharon says her husband's health problems were also a motivating factor. While he's been back and forth between the hospital and rehab for a variety of ailments, including a near-fatal staph infection, severe flu-turned-pneumonia and then a broken neck, he couldn't do much else but think about music.
"He felt literally worthless," she said. "He would watch different things on TV, and he was watching a documentary on a band, and they were in their tour bus traveling. ... He couldn't watch it. He was near to tears, and he goes, 'I miss my life. I want my life back.' It's been really hard on him. But he's getting there. He'll be back."
As Ozzy has been asked more often about retirement, he has made clear that he doesn't do much else but music. Even his 'No More Tours 2' farewell tour, which resumes in May, isn't being billed as a true retirement because Ozzy and Sharon know that he won't be able to stay away from recording or playing the occasional show.
But if the couple has learned anything from the last year, it's time to reduce the amount of travel Ozzy is doing.
The title of the forthcoming new album remains a mystery, as does the identity of Ozzy's new collaborator. While the Prince of Darkness's longtime sideman guitarist Zakk Wylde remains Ozzy's band leader, Wylde revealed in a recent interview that he had no role in the new album.
While Ozzy rehabs from his recent spinal surgery, he's shooting for a May return to the road. Get all the tour dates and information on postponements here.
Photo: Getty Images