There Will Be No Stimulus Check In July
By Dave Basner
July 22, 2020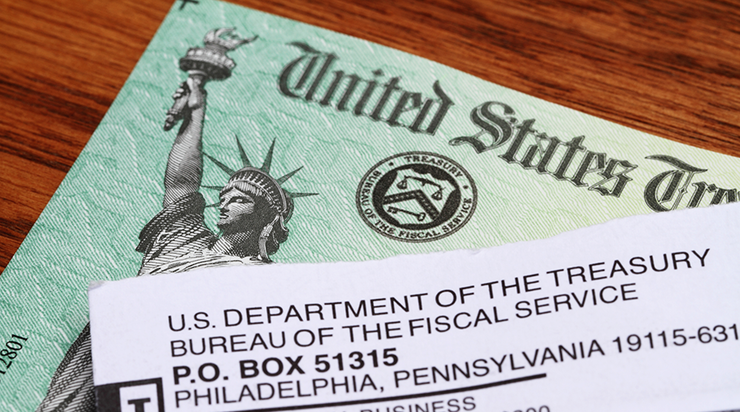 The Senate has returned from a recess that started early in the month and are ready to hash out the next coronavirus relief bill. Senate Majority Leader Mitch McConnell had previously said he hopes to have the act passed by the end of the month, but that is looking less and less likely. In fact, House Minority Leader Kevin McCarthy said this week he doesn't think that's going to happen. The politician appeared on CNBC's Squawk Box and stated, "I envision that this bill doesn't get done by the end of July," because Democrats and Republicans won't be able to agree on the bill. He added, "We're probably in the first week of August before we make this happen."
That's bad news for a few reasons. Most importantly, the $600 weekly federal unemployment bonus benefit expires in just a few days and until a new relief package passes, it won't be extended, meaning that people who desperately need that benefit won't be getting it. Also, even if the bill is passed in July, stimulus checks won't arrive until mid-August at the earliest, so if it takes until August for Congress to agree on a package, it could very well be September before checks go out. Worse still is if Congress can't agree on anything before early August, and they choose not to delay their summer recess, then they won't be back at the negotiating table until September and it could be October before anyone sees a stimulus check.
Fortunately, the two parties do agree on some things - they both are in favor of another stimulus check, but differ on who they think it should go to and how much it should be. They also are in agreement on the need for more funding for small businesses, vaccine research and testing, and school preparations for reopening. However, there are many details they are very far apart on, plus Republicans might not want to include aid for state and local governments, which Democrats are strongly in favor of.
We'll know more this week as both sides present what they want to see in the bill.
Photo: Getty Images
Chat About There Will Be No Stimulus Check In July