UPDATED: New Stimulus Package Expected Today: Here's What Will Be In It
By Dave Basner
July 23, 2020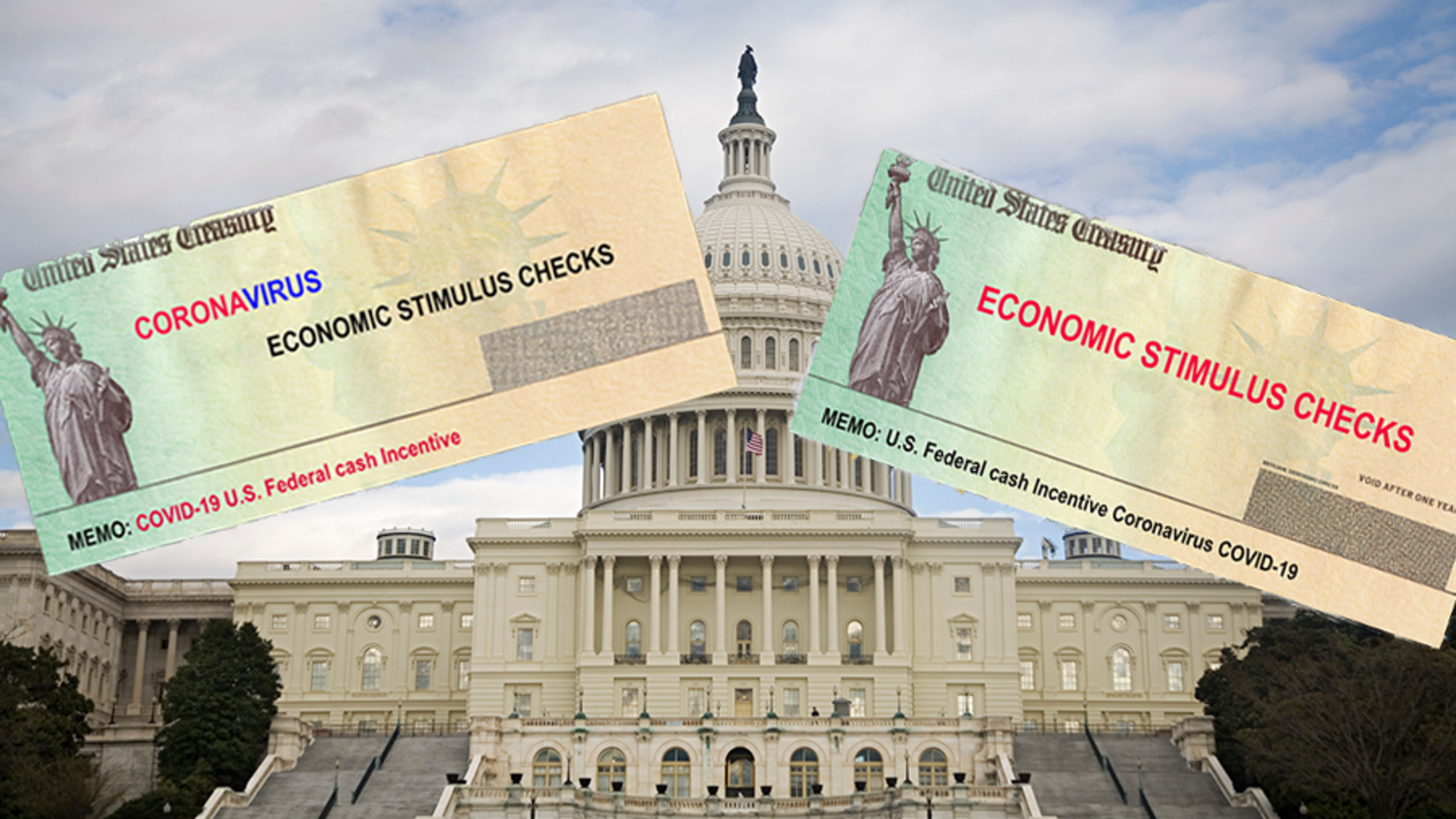 UPDATED (4:55 p.m. ET): Due to a dispute over an extension of the unemployment bonus benefit, the White House has asked for more time to review the plan, which will now be out "early next week." Expect Senators to lay out the terms in it on Monday.
It's been months since Congress passed the Coronavirus Aid, Relief and Economic Security (CARES) Act, which saw stimulus checks go to millions of Americans. Since then, there haven't been any other relief packages promising direct payments to Americans. In May, the House of Representatives passed the Health and Economic Recovery Omnibus Emergency Solutions (HEROES) Act, which included a second stimulus check, but the Senate felt the $3 trillion price tag on the bill was too high so they've been figuring out what should be included in it. Today, we will finally learn what that is.
Senate Majority Leader Mitch McConnell plans to reveal the Republican version of the next stimulus relief package later today. It's expected that he will suggest a handful of different, smaller proposals, each addressing a component, rather than put it out as one large proposal. Here's what to expect in it:
Another Stimulus Check
McConnell previously said he would like to see another stimulus check included in the new bill, however it's not yet known how much it will be for and who it will go to. Earlier, he suggested that it would only be for Americans who need it the most - those making less than $40,000 a year, but since that might leave out many people, the limit might be raised. Whatever is proposed, it will likely be a sticking point for Democrats, since many want to see Americans get a monthly check for $2000.
Unemployment Benefits
This week sees an end to the $600 a week unemployment bonus benefit that was giving financial assistance to millions of people. It's expected to be extended in the new bill, only for a much lower rate, likely $200 a week. Republicans think giving the unemployed $600 a week extra discourages them from finding new work. Meanwhile, Democrats want to see that weekly $600 benefit remain. Either way, expect the bonus, whatever amount it is, to go through the end of the year. For now, Congress might be able to agree on a stop-gap measure to cover the unemployment benefit between when it expires and when they agree on new terms.
Return To Work Bonus
Many Republicans have been promoting a back-to-work bonus that would see unemployed Americans who get a job receive $450 a week as a bonus for returning to work.
Payroll Tax Cut
President Trump has pretty much stated that the new bill must include a payroll tax cut or he might veto it. His hope is that it stimulates the economy. The cut would lower or get rid of Medicare and Social Security tax. Since Republicans tend to follow suit with the President, a payroll tax cut of some form might be in the package, but recent reports suggest the party might break from the Commander-in-Chief on this one because they feel the cost of the cut is too high and if they included it, they couldn't also have a stimulus check.
School Funding
Republicans want to give schools billions of dollars to help them prepare to open in the fall. It will fund both in-person and remote instruction. Meanwhile, Democrats will likely want to see far more money going to the schools as well as to local and state government than the Republicans are expected to fund.
Coronavirus Testing
The relief package will definitely seek more funds to cover testing and contact tracing of COVID-19.
Paycheck Protection Program Extension
The Paycheck Protection Program, which helps small businesses keep their employees on the payroll, expires on August 8. The bill will likely ask for an extension to that.
Business Liability Protection
Of everything McConnell plans for the bill, he's noted that one of his top priorities is liability protection for businesses. Expect to see five years of protection for businesses as well as hospitals and schools so they don't have to worry about coronavirus-related lawsuits. This is another sticking point for Democrats, who think the protection could encourage reckless behavior.
Once McConnell proposes the bill, the Senate will debate the terms of it. While the Senate Majority Leader has stated he expects something to be passed by the end of the month, that seems less likely since the two parties are pretty far apart on certain aspects of the act. Additionally, Democrats are seeking some student loan forgiveness but it's highly unlikely Republicans will agree on it. They have until August 7th to come to some kind of deal and pass a relief package. After that point, Congress begins their summer recess and the politicians don't return until after Labor Day in September. If they are able to pass legislation before the recess, Americans could have their stimulus checks by mid-August. If not, they might not receive them until October.
Photo: Getty Images