'Ghost' Of Little Girl Spotted In Netflix Documentary 'American Murder'
By Dave Basner
October 14, 2020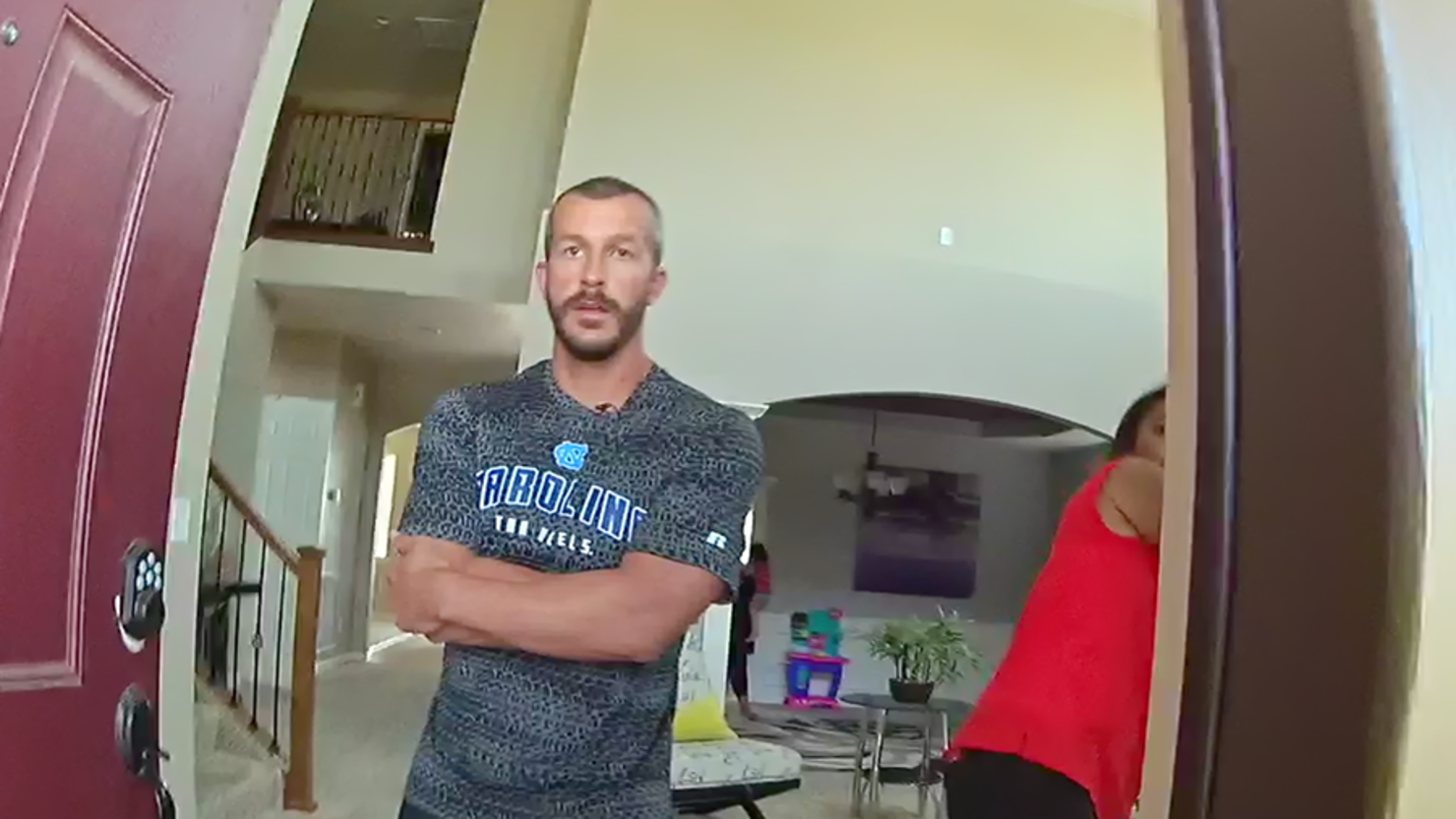 One of the top shows on Netflix right now is The Haunting of Bly Manor, but it's actually a "ghost" in the streaming service's hit documentary, American Murder: The Family Next Door, that has more people talking. The film focuses on devoted Colorado father Chris Watts and, using mostly images and videos from social media, tells how he killed his pregnant wife, Shanann, and their two daughters.
Now, eagle-eyed viewers have noticed in an early scene there is what looks to be the ghost of a little girl caught on a police officer's body-camera as he looked through the house for clues to Shanann's disappearance. While the officer speaks with Chris on the second floor of the Watts home, in a room behind them a small girl moving around can be seen just for a second.
Commenters were shocked to spot it, writing things like "That was wild," but many others pointed out that Shanann's friend, Nickole Atkinson, who first called the police about Shanann's disappearance, was in the house with her daughter, and that's who the young girl likely was. One commenter stated, "There's police video of her daughter with [Nickole] outside of the house when [Chris Watts] pulls up to the house with his truck. You can see [her] daughter and her clothes and hair match perfectly with the little girl upstairs."
Trying to add to the paranormal activity, other commenters pointed out how about 30 seconds into the video, the lights mysterious go off in one room, but others debunked that too, with one person pointing out that Nickole's son "walks over to the wall and turns [the light] off with the hand you can't see because his arms are crossed."
However, even though the house isn't haunted, no one wants to buy it because of what happened there. It was put up for auction in 2018 after the lender foreclosed on it, but there were no takers. The Watts paid just under $400,000 for the five bedroom, four bathroom home in May of 2013. It's estimated to now be worth about $650,000 however the bankruptcy lawyer attempting to sell it pulled it off the market in June due to lack of interest.