Wife-To-Be Asks Groom For One More Hug From Ex-Boyfriend At Wedding
By Dave Basner
February 1, 2021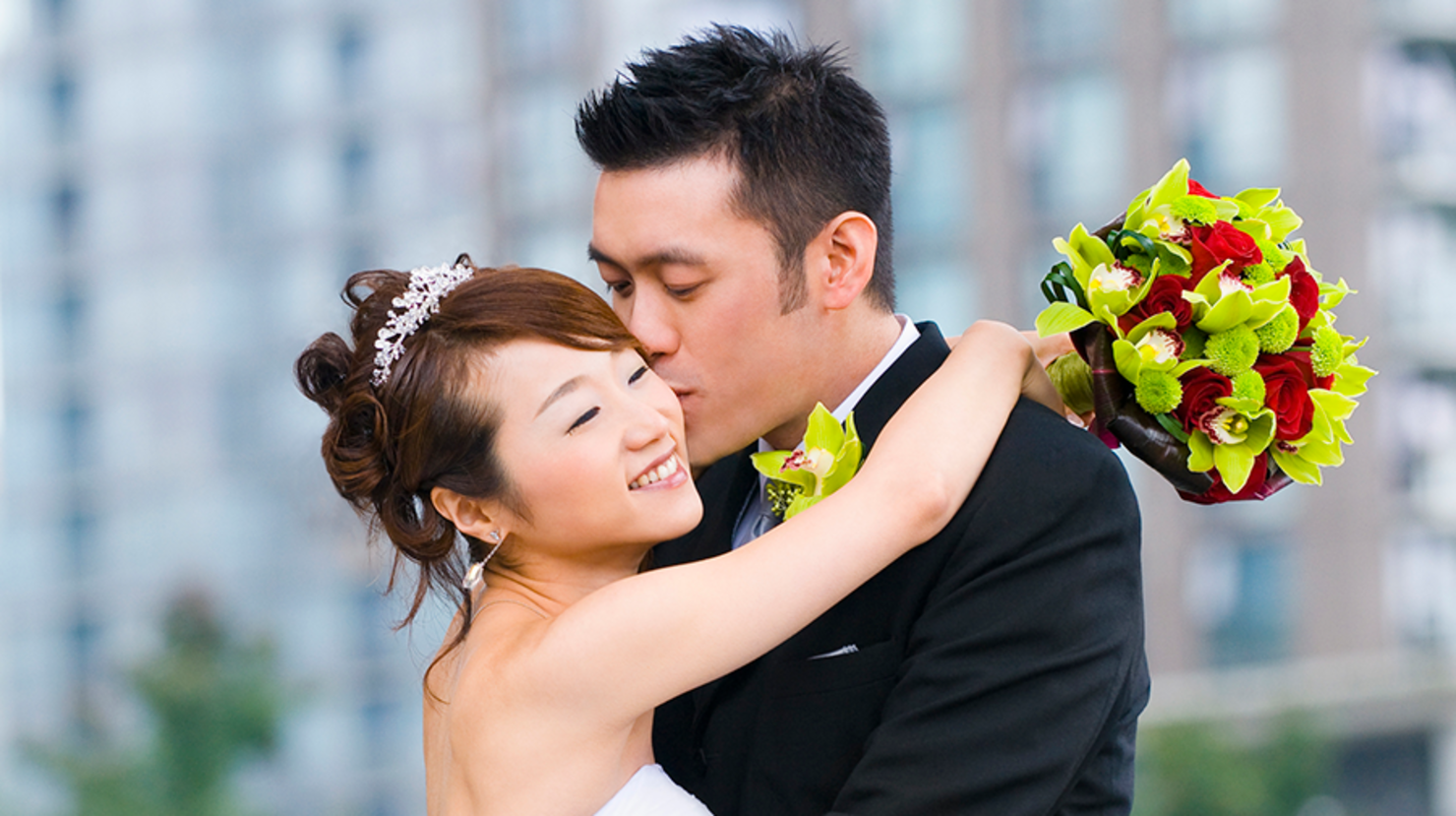 Plenty of things can happen at weddings, from lap dance fails to questionable pranks to aggressive photographers. Sometimes, bad things occur involving past relationships the bride or groom had. There have been instances of ex-boyfriend or girlfriends crashing the nuptials and causing problems. Well what happened involving an ex at a recent wedding believed to have taken place in Malaysia was totally peaceful, but it still might cause problems, and it was all shared to TikTok.
In the video, a bride and groom are approached by another man who apparently is the bride's ex. He extends a hand to her to congratulate her but instead of taking it and shaking it, she looks at her soon-to-be husband and asks if she can hug her ex one more time.
Since she put him on the spot, he gives her what is clearly a fake smile and says okay, only to watch his bride longingly embrace her ex and stroke his back. The groom also winds up getting a hug from the guy as well.
Many commenters thought it was very insensitive of the bride, pointing out the "hurt" expression on her new husband's face. One person wrote, "You see her husband immediately looks down when he sees his wife hugging her ex. What would the groom's family think?" and another said, "Your face can't lie bro, it hurt but it's okay." One other commented, "Your husband deserves better. You should learn to let go!"
It doesn't seem to have affected the groom too much. There's also a video montage of scenes from the wedding and both the bride and groom seem pretty happy in it.
To see more from the wedding, head here.
Photo: Getty Images