Bob Kraft Surprises Health Care Workers With Epic Gift
By Jason Hall
February 2, 2021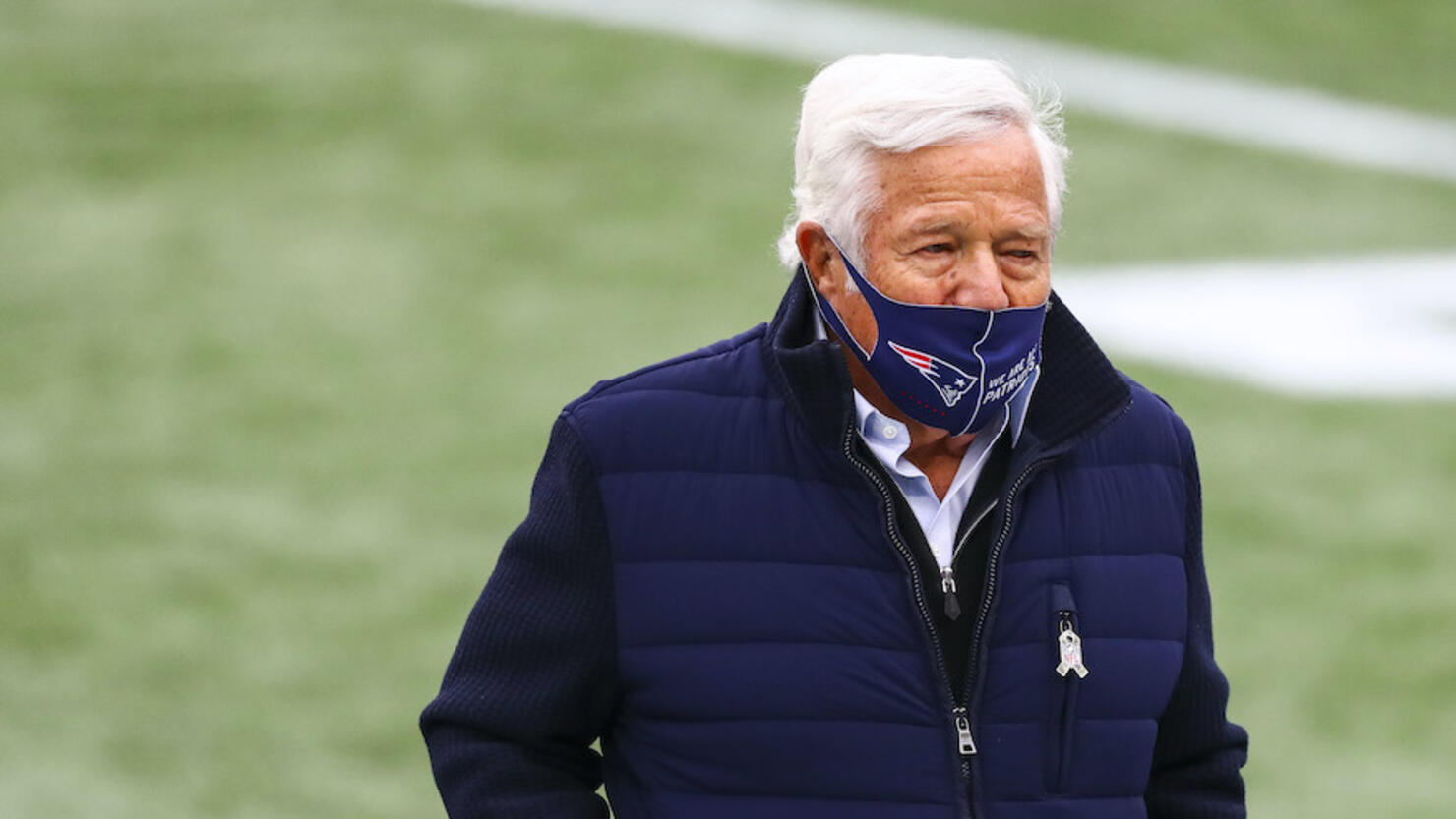 New England Patriots owner Robert Kraft provided several dozens of local health care heroes with a huge surprise on Tuesday (February 2.)
The NFL is hosting 7,500 health care workers nationwide as honorary guests for Super Bowl LV at Raymond James Stadium on Sunday (February 7), including 76 from the New England area, CBS Boston reports.
On Tuesday, Kraft revealed he will be personally flying the New England area health care workers on the Patriots' team plane, which will travel from Logan Airport in Boston Sunday morning and return from Tampa after the game.
CBS Boston reports the health care "superheroes" on board have all been fully vaccinated for at least two weeks. Last April, Kraft sent the Patriots' team plane to China to pick up 1.2 million respirator masks amid a shortage at the beginning of the ongoing COVID-19 pandemic.
"Last April, when our plane returned with masks from China, we never could have imagined the devastation this pandemic would cause, nor could we have dreamed of the heroic stories and achievements that have come to be as a result, especially the dedication of healthcare workers on the front lines and the creation of safe and effective vaccines," Kraft said in a statement obtained by CBS Boston. "Ten months later, it's an honor for us to celebrate these healthcare workers by giving them a well-deserved break for a day and an opportunity to enjoy the Super Bowl, a reality that is only made possible because of the vaccines."
The health care workers represent all six New England states and have varying roles related to the COVID-19 response.
New England fans have an extra incentive in this year's Super Bowl even without the Patriots playing in the big game.
Former Patriots quarterback Tom Brady and tight end Rob Gronkowski will be playing in their sixth Super Bowl as teammates -- as well as Brady's 10th individually -- having spent the entirety of their legendary careers in New England prior to joining the Tampa Bay Buccaneers this past offseason.
The duo is 3-2 in five previous Super Bowl appearances together, while Brady has a record of 6-3 during his 20-year career.
Last week, flight searches from Boston to Tampa had reportedly spiked by 360% in the days following Brady and the Tampa Bay Buccaneers' Super Bowl LV berth, according to the travel app Hopper via WHDH.
The Tampa Bay Buccaneers will become the first NFL team to play in a Super Bowl hosted in their home stadium Sunday when they take on the Kansas City Chiefs. The Chiefs defeated the San Francisco 49ers, 31-20, in last year's Super Bowl.
Photo: Getty Images