Doorbell Camera Catches Woman's Boyfriend Cheating On Her
By Dave Basner
March 16, 2021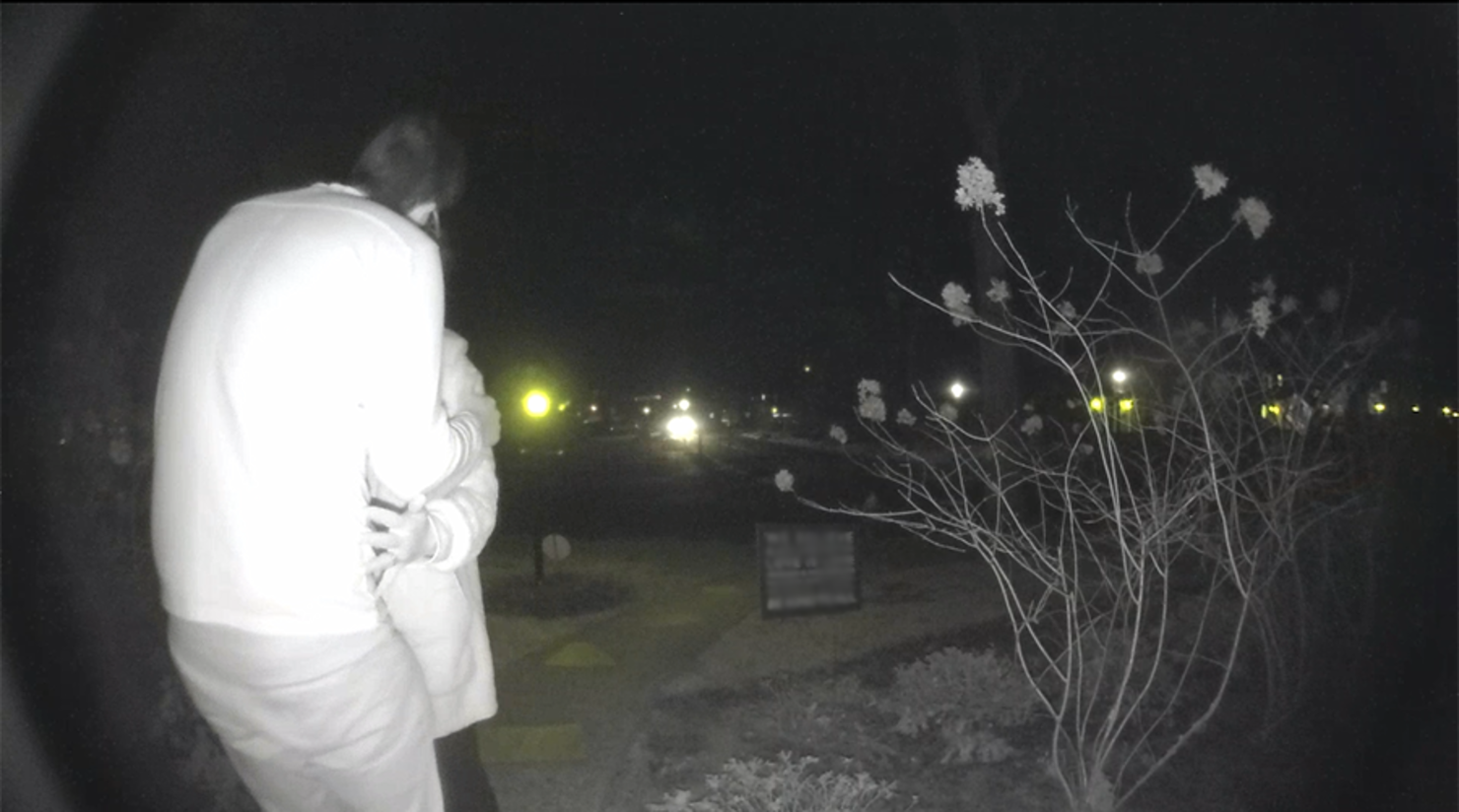 Doorbell cameras are great since they can keep you safe if a stranger comes to your home, plus they deter porch pirates who don't want to be filmed while they steal packages. But that's not all the cameras are good for - sometimes they wind up catching other things, like alien abductions, rude remarks, delivery-person meltdowns and strange beings. One TikTok user named Charley probably would've preferred any of those to what she wound up seeing on the footage from a doorbell camera - her boyfriend cheating on her.
She shared it in a clip titled, "When you find out your boyfriend's been cheating through Ring doorbell! #cheat #ex #girl #single."
In the comments, Charley explained how she found the video on her boyfriend's phone since the woman in it sent it to him thinking it was "funny." The footage shows him leaving that woman's house and giving her a quick kiss before heading out. She clearly wants more of a goodbye and chases after him then jumps on his back, hugging him.
Not surprisingly, Charley described the man as her ex, saying he is now "long gone" from her life.
Commenters were pleased with the news, consoling her by writing things like, "You're too good for him anyway," and "You deserve better than that."
Hopefully her next boyfriend is faithful. You can stay up to date with Charley here.
Photo: Dave Basner