Ghost Of Little Girl Captured On Doorbell Camera Puzzles Police
By Dave Basner
March 24, 2021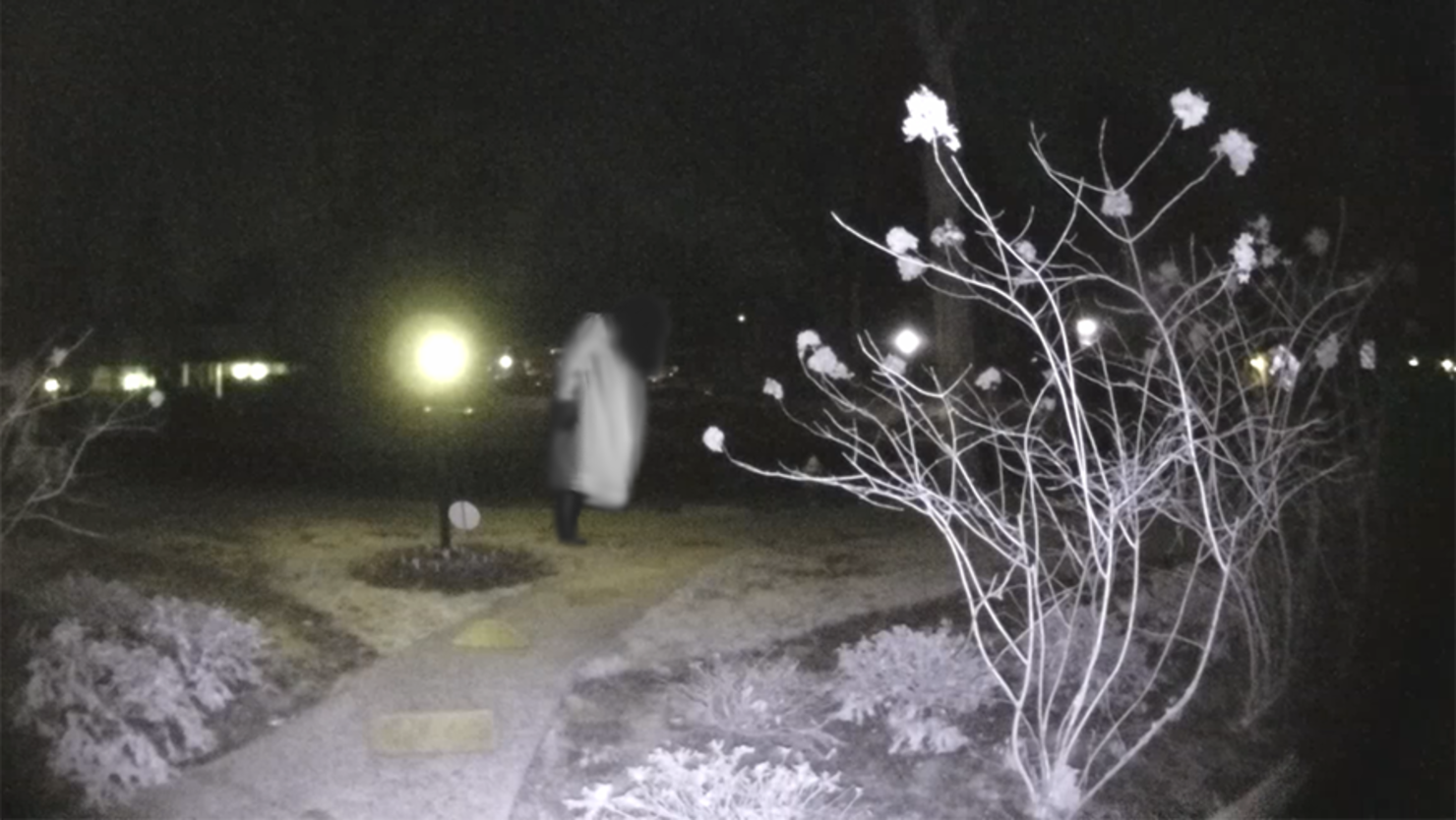 Doorbell cameras don't only let homeowners know who is visiting them or capture footage of porch pirates in the act of stealing packages, they also catch a lot of other interesting things. Recently, one showed a man cheating on his girlfriend, another displayed an alleged alien abduction, one filmed a delivery person have a meltdown, and another captured some kind of strange being. Now, there is a new video to add to the list of intriguing doorbell camera clips, but this one has local police perplexed.
The footage, which was filmed in Mentor, Ohio, shows what looks like a ghost of a little girl. In the video, a mysterious figure in all white moves very quickly down the street. 3News got a hold of the clip.
The news also spoke with the Mentor Police Department about the video since the authorities took a report about the sighting. In the report, the responding officers note that they arrived at the scene at 10:40 p.m. following a call about a 7-year-old running in the area. When they arrived, one of the cops spotted a running child but noted, "I was surprised by what I saw, the person appeared to be a small child, running rather erect and too quickly for a child." He got out of his car and tried to catch the girl but nobody was in the area. He stayed on foot looking for her, expecting to find her scared or crying nearby, but came up empty-handed.
They called it in and other departments looked for the child as well, even bringing in a K9 team and drone team to check the area, but they did not locate anything suspicious.
The dashcam footage from the police car also did not capture footage of the girl running, but was saved nonetheless as an "investigative encounter." There is still no word on what happened that night.
Photo: Dave Basner, Getty Images