Saweetie Seemingly Responds To Quavo Claiming He Took Back Her Bentley
By Peyton Blakemore
April 12, 2021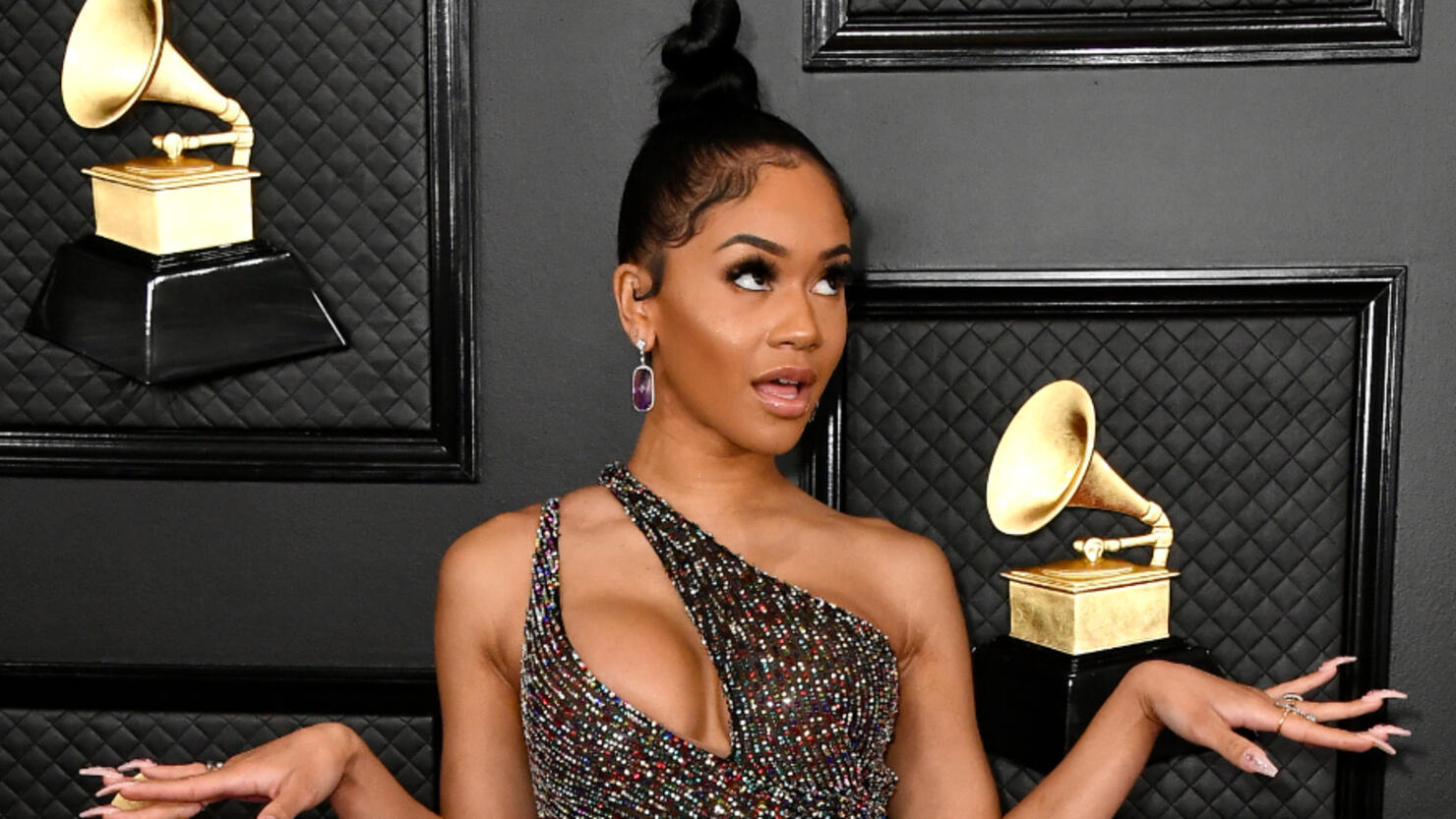 It looks like Saweetie is having the last laugh.
Over the weekend, a snippet of the "Best Friend" rapper's ex-boyfriend Quavo's new song surfaced, featuring him rapping about taking back the Bentley he gifted Saweetie for Christmas. "She slimy and she sneaky / Takin' back that Bentley," he raps on the clip. (Hear it, HERE)
However, it appears the lyric is nothing more than a catchy tune as Saweetie seemingly responded to the bar by posting a TikTok video that showed her with the Bentley keys still in her possession.
In the TikTok, Saweetie is shown searching her house for her car keys while her best friend (also played by herself) sits on the couch and claims she doesn't know where the keys are. "I'm your best friend. I would never steal your keys," the friend says. However, the camera then shows the two hugging while Saweetie's "friend" hides the keys behind her back.
Fans were quick to point out that the keys Saweetie had in her hand had the Bentley logo on them, which appeared to confirm that Saweetie still has her Bentley.
The 27-year-old rapper announced her split from Quavo last month, writing on Twitter, "I'm single. I've endured too much betrayal and hurt behind the scenes for a false narrative to be circulating that degrades my character."
Her statement also addressed the lavish gifts Quavo had previously gifted her. "Presents don't band aid scars and the love isn't real when the intimacy is given to other women," she wrote. "I emotionally checked out a long time ago and have walked away with a deep sense of peace and freedom. Excited for this new chapter of elevation."
Shortly after news of their split, surveillance footage surfaced of the two fighting in an elevator. The former couple addressed the incident separately, saying the altercation occurred in 2020 when they were still a couple.
Photo: Getty Images