Dan + Shay Call On Fans To Weigh In As They Prep Setlist For Upcoming Shows
By Kelly Fisher
August 30, 2021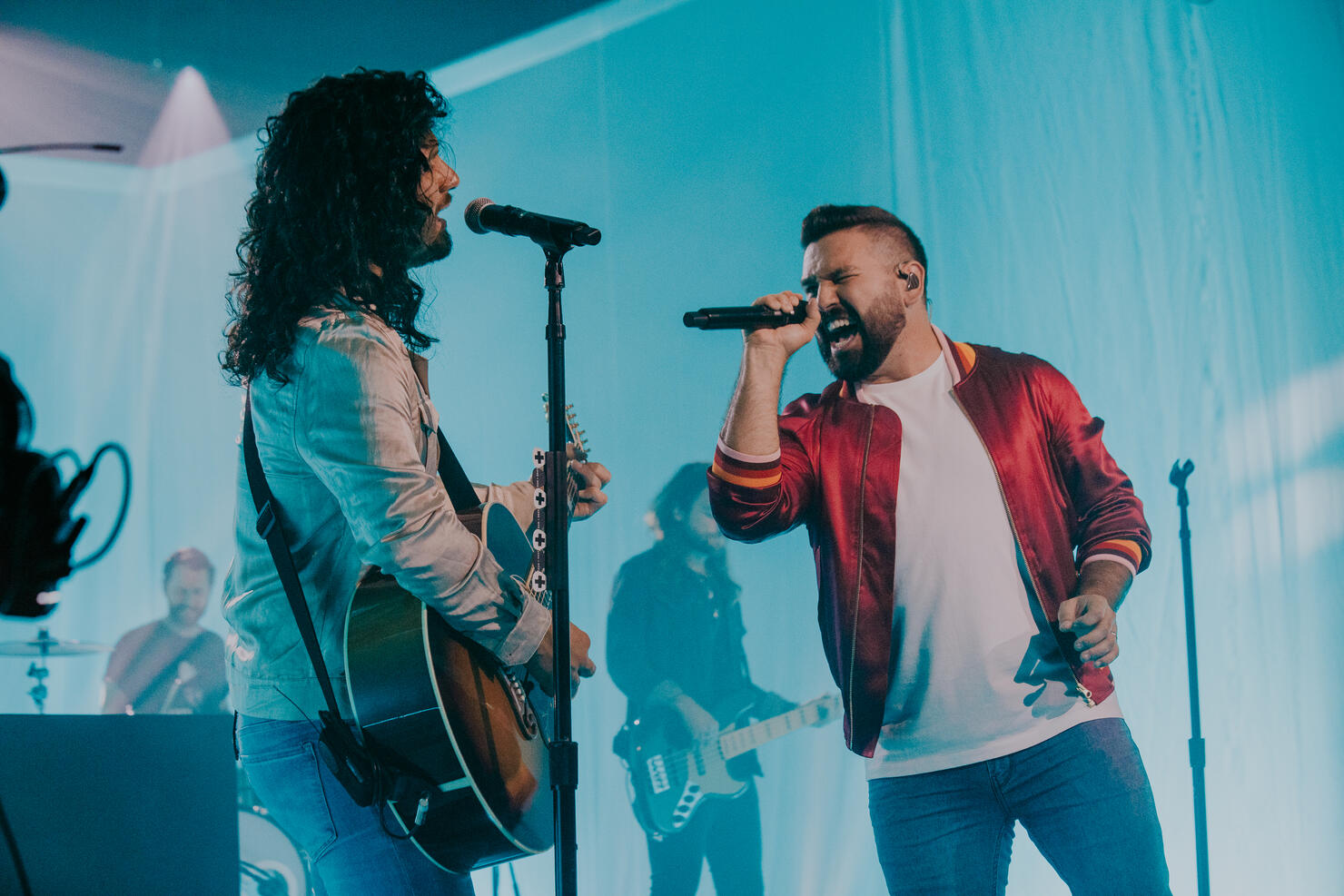 Photo: Adrianna Casiano for iHeartRadio
Dan + Shay are getting ready to hit the road, and they want to know which songs fans want them to add to the setlist.
The country duo took to social media over the weekend to pose the question:
"hi from tour rehearsals 🏈 only 12 days until the first show and we're still working on the setlist 🤠 should we add give in to you? what about one direction? irresponsible? let us know which songs you want to hear! 💯"
Dan + Shay's Dan Smyers commented on the post, advocating for "You." Others have weighed in to request a wide array of the band's songs, from their new releases to classic favorites, including: "Irresponsible," "One Direction," "19 You + Me," "Speechless" and others. In fact, Dan + Shay got to reflect on their biggest hits during the ACM Honors at the historic Ryman Auditorium in Nashville on August 25. Jessie Jo Dillon, Jordan Reynolds, Nicole Galyon, and Laura Veltz teamed up for a medley of Dan + Shay's songs that they wrote.
Dan + Shay's latest collection of songs come from what they call their "best album yet." Good Things released earlier this month after several weeks of hype from the "Glad You Exist" duo. Before the album dropped, Dan + Shay premiered music videos for the album's title track, for "Lying." Shortly after the album release they debuted the video for "Steal My Love," chasing after robbers. Dan + Shay delved into more details about their fourth full-length album at their exclusive iHeartRadio Album Release Party, including songwriting inspirations and what it's like to get back on tour.
"…man, it feels to me just like it's new and fresh again," Mooney said at the August 17 party. "…when you're so busy like that, it's hard to take a moment and really appreciate what we're doing, and I feel like that is one thing that the pandemic and all the time that we had off kind of gave back to us, was an appreciation. (Because) what we get to do is not normal, and a moment to just breathe and be like, 'I can't believe that we get to do this.'"