Shania Twain Is Gearing Up For A 'Reunion Like No Other' At Vegas Residency
By Kelly Fisher
September 7, 2021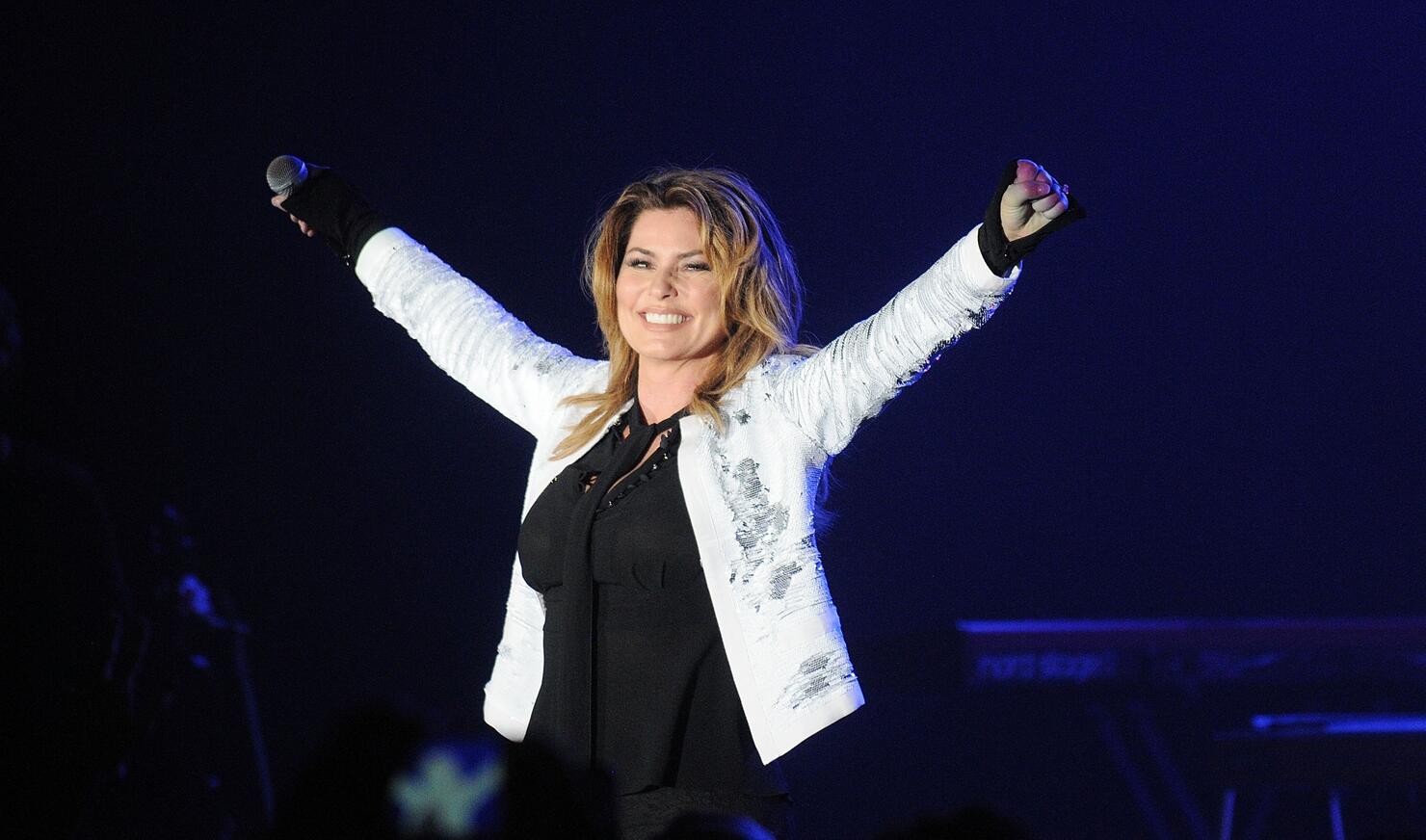 Shania Twain is promising a "reunion like no other" at her upcoming residency in Las Vegas.
The iconic 1990s country singer announced her "Let's Go! The Las Vegas Residency" earlier this year. The 14-show series kicks off from December 2 through December 12, and picks up again from February 11 through February 26. The "That Don't Impress Me Much" artist took to Instagram with a performance photo in Las Vegas, aiming to "ROCK! THIS! COUNTRY!" at the upcoming residency. Find more info here.
Twain, now 56, appeared ready to "rock this country" in April, when she posted a classic throwback in her signature outfit from her "Man! I Feel Like a Woman!" music video. She rocked the "same outfit, 20 years apart," she posted on social media at the time.
"Still The One" to depend on to churn out beloved country hits, Twain also teamed up with Kelsea Ballerini on a remixed version of Ballerini's "Hole in the Bottle." Ballerini previously shared a screenshot of the text message exchange with Twain that spurred the collaboration, when the country hitmakers made plans to meet for dinner and a drink. It seems the two of them continue to support one another: When Twain recently posted on Instagram "Who's coming to my #LetsGoVegas residency this December?," Ballerini emphatically replied: "ME."
Check out Twain's post here: