Brett Eldredge Debuts New Christmas Song From Upcoming Holiday Album
By Kelly Fisher
September 17, 2021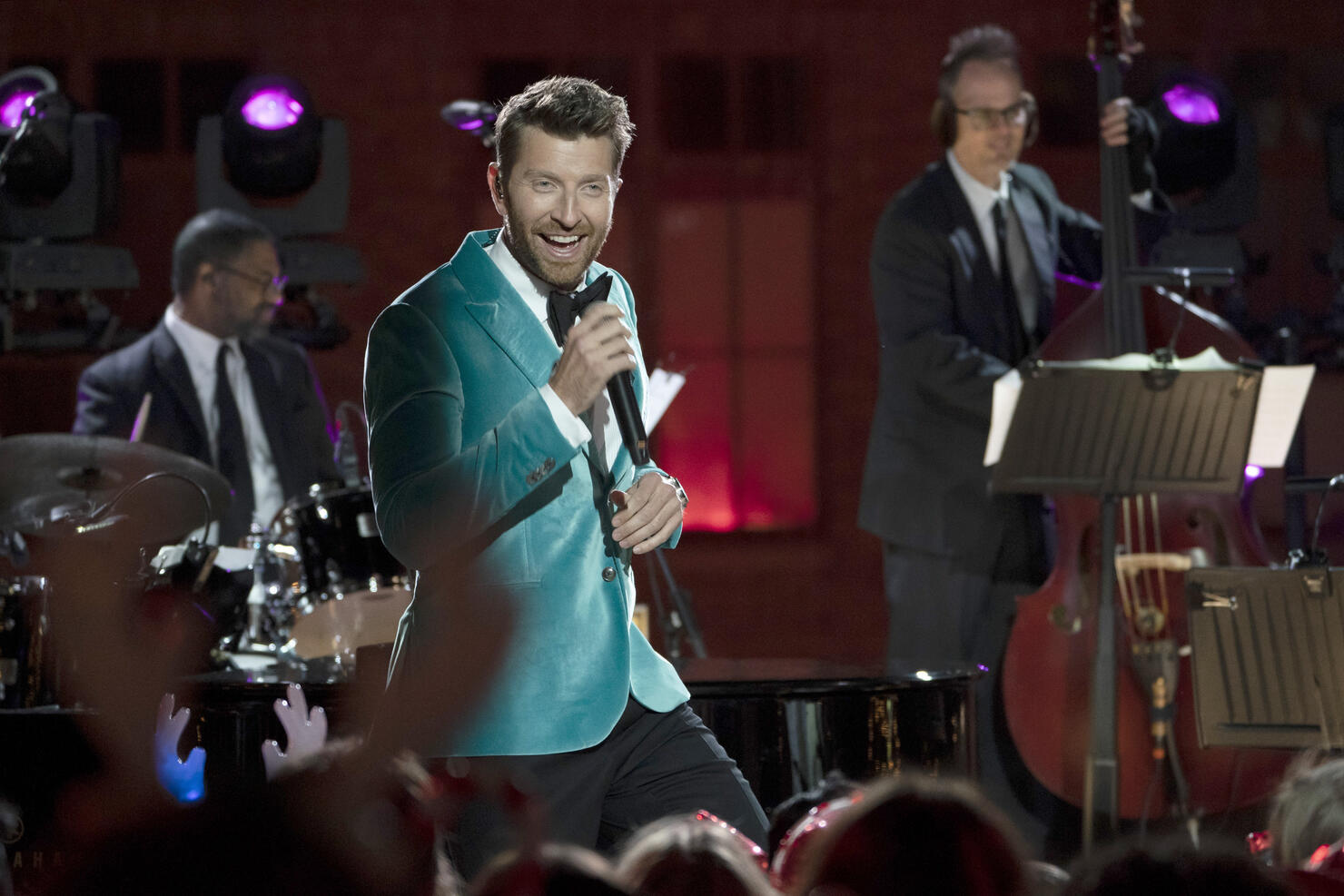 'Tis the season for new music from Brett Eldredge.
The "Somethin' I'm Good At" singer announced Friday morning (September 17) that his latest song "Mr. Christmas" releases today. He's following it up with a new holiday album next month, and reviving his "Glow Live Tour" after that. Eldredge announced on Instagram:
"My new song 'Mr. Christmas' is out today, NEW CHRISTMAS ALBUM out October 22 and GLOW live TOUR is back this year!!! How's that for some cheer to start the weekend?!"
"Since I was a kid, I've had the Christmas music spirit running heavily through my veins," Eldredge said before hitting the road on his "Glow Live Tour" in 2019. "It's my favorite thing in the world. Now taking my own Christmas tour out on the road at this huge level is a dream. I can't wait to see everyone dressed up, relaxed and ready to sing the Christmas classics with me!"
Tour stops include Las Vegas, Nashville, Boston, New York and Chicago, spanning from November 13 through December 18, according to the announcement. It's been an eventful time for the "Wanna Be That Song" artist. The "Glow Live Tour" announcement comes as Eldredge embarks on his "Good Day Tour" with fellow country singer Morgan Evans, which kicked off Thursday (September 16) in Cleveland, Ohio. Eldredge previously asked fans to weigh in on his set list, which might include a new, unreleased song. He previewed a new track called "Cinnamon" on his social media channels earlier this month, asking fans "should we put it in the set for The Good Day Tour?!"
Check out Eldredge's dates for the "Glow Live Tour" here: