Adele Releases Her First New Single In More Than Five Years, 'Easy On Me'
By Ariel King
October 14, 2021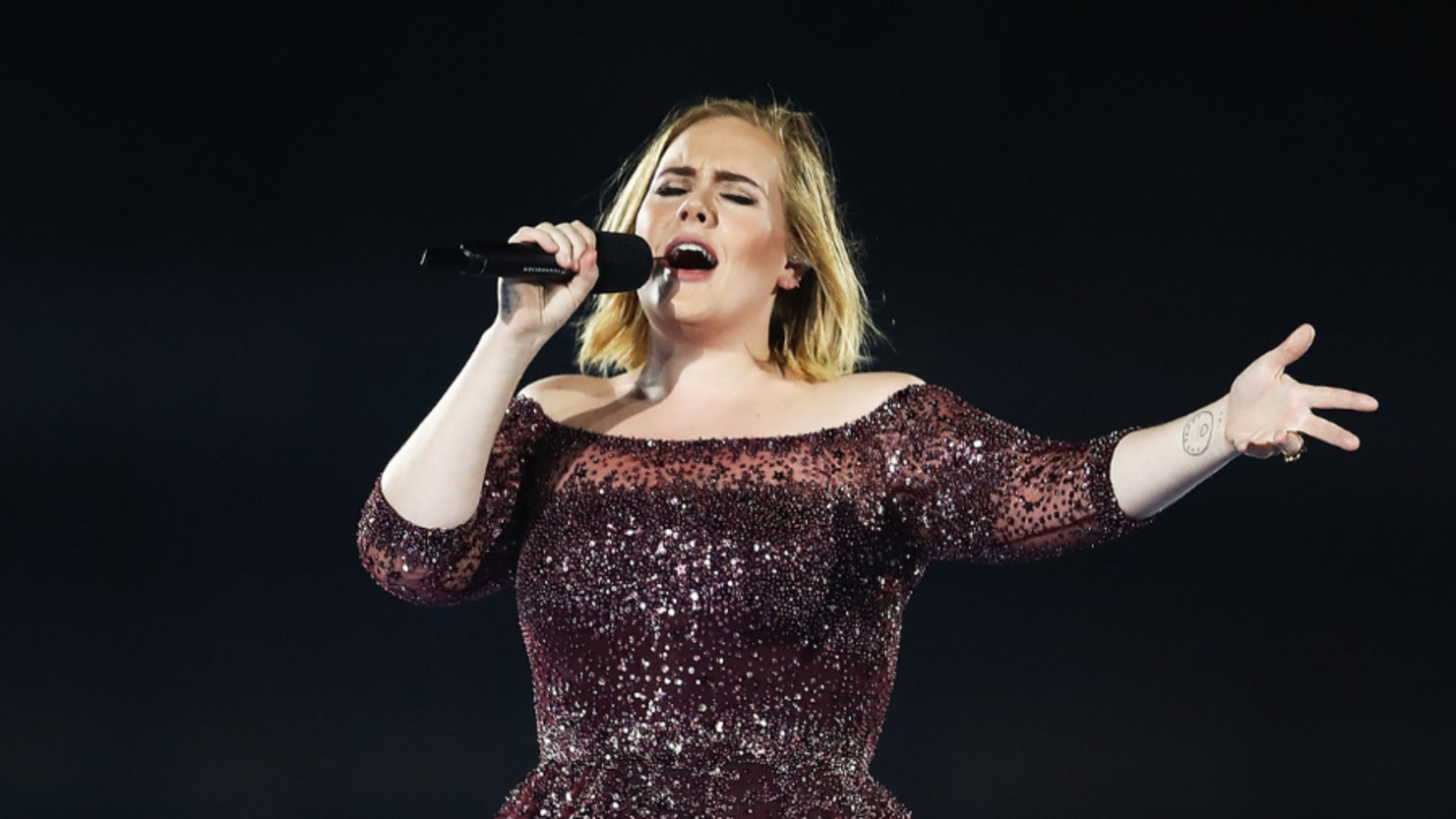 The wait for new Adele is over.
As fans wait for her fourth studio album, 30, to be released on November 19, the singer has released the record's first single, "Easy On Me." Speaking in interviews with Vogue and British Vogue ahead of the album announcement, Adele has said what topics fan can expect to be touched on in 30. Determined not to have the record be referred to as a "divorce album," Adele said, "I feel like this album is self-destruction, then self-reflection, then sort of self-redemption. But I feel ready. I really want people to hear my side of the story this time."
Dropping both the song and its accompanying music video, "Easy On Me" finds Adele staring out the window in a darkened room and grabbing her bags, putting the cassette tape for the song into her car. Piano notes start as she drives past a sold sign hung up on her house, her vocals weaving through as she reflects on the past. "I know there is hope in these waters/But I can't bring myself to swim when I am drowning in the silence/ Baby, let me in," she sings as she flows into the chorus. The song carries a nostalgic tone as the world passes by her. "So go easy on me," she asks, hauling all of her belongings behind her as she drives down a mostly empty road. The first single serves as a perfect display of what Adele has previously stated to be the theme for 30, the track seeing her ask for a little bit of room and patience to grow.
Rumors that Adele would be releasing 30 this year began late last month, with a radio host tweeting and deleting the fans could expect new Adele soon, and Taylor Swift pushing up the release date of her album Red: Taylor's Version. Fans began to speculate that Swift changed her album's release date to accommodate a new album from Adele. Across the world, billboards sporting "30" began to pop up in early October, only fanning the flames that the album was soon on its way.
Adele continued to keep her lips sealed, but announced that she would be releasing the single "Easy On Me" earlier this month. However, it wasn't until this past Thursday (October 13) that the singer officially announced 30 was on its way, and would be released on November 19.
Rumors about what else will accompany 30 continue to fly, with some reports saying that a TV special will be made available ahead of the holidays and others suggesting that a Las Vegas residency may be in the works. However, just as how it took a while for the release of 30 to officially be confirmed, fans will just have to wait and see.