Strange UFOs Flying Together Over New Jersey Caught On Video
By Dave Basner
October 14, 2021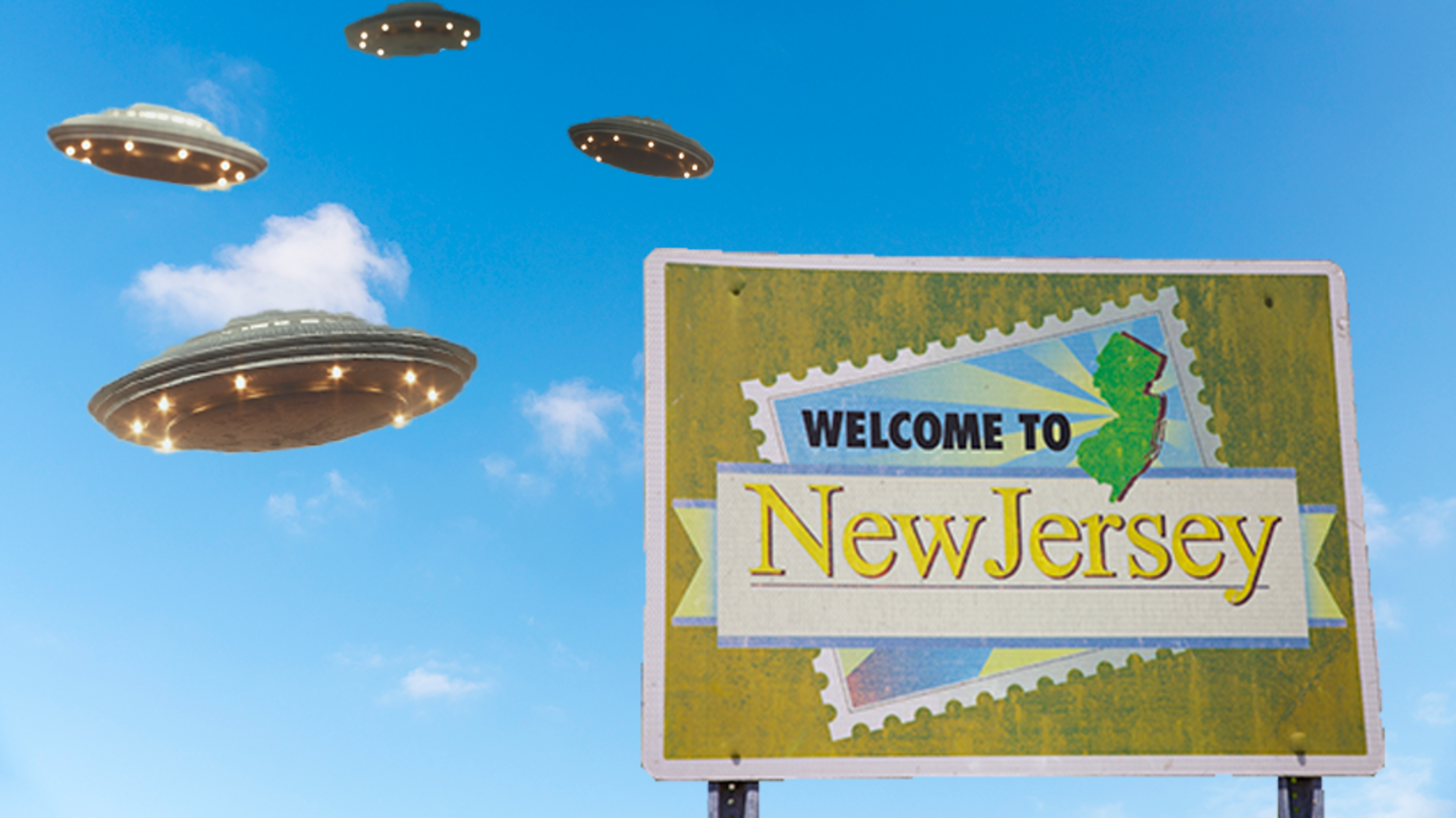 New Jersey is a state that's pretty familiar with paranormal and weird occurrences - they even have their own mysterious legendary creature with the Jersey Devil. However, something happened this week in the Garden State that brought the strange happenings there up another notch - there was a bizarre UFO sighting and it was caught on camera.
Video of the incident shows eerie lights over the city of Paterson, moving as a group. Resident Louis Stevens told PIX11 News that he lost count of how many objects there were and described them as "flying white circles" that changed into different shapes.
Stevens added, "You see it on YouTube and it's always somewhere out in the Nevada desert somewhere. The shock of it is more like, is this really real, I mean are we really looking at what we think we looking at?"
He watched the objects for over five minutes before they went dark over a nearby hill.
When asked about the sighting, the Federal Aviation Administration looked into it and checked with local air traffic control but noted that "nothing was reported."
Some people suspect the glowing orbs are actually drones, and PIX11 checked with an expert on drone flight, who said that the lights could have been part of a rehearsal for a drone light show that went wrong. He stated, "At first, I was kind of puzzled. If you look at any light show, they are all synced together and they are controlled by a computer. If you look at the video, you will see that they are maintaining a formation for the most part, even though it's kind of little scrambled a little bit."
However, no one practicing for a drone light show that night has come forward, so the mystery of the objects remains unsolved.
If you ever see something strange in the sky, the FAA urges you to report it to their National UFO Reporting Center, unless you feel that you or your belongings are in danger, then you should just call the police.