Fan Who Gave Tom Brady $500,000 Football Back Had One Special Request
By Jason Hall
October 28, 2021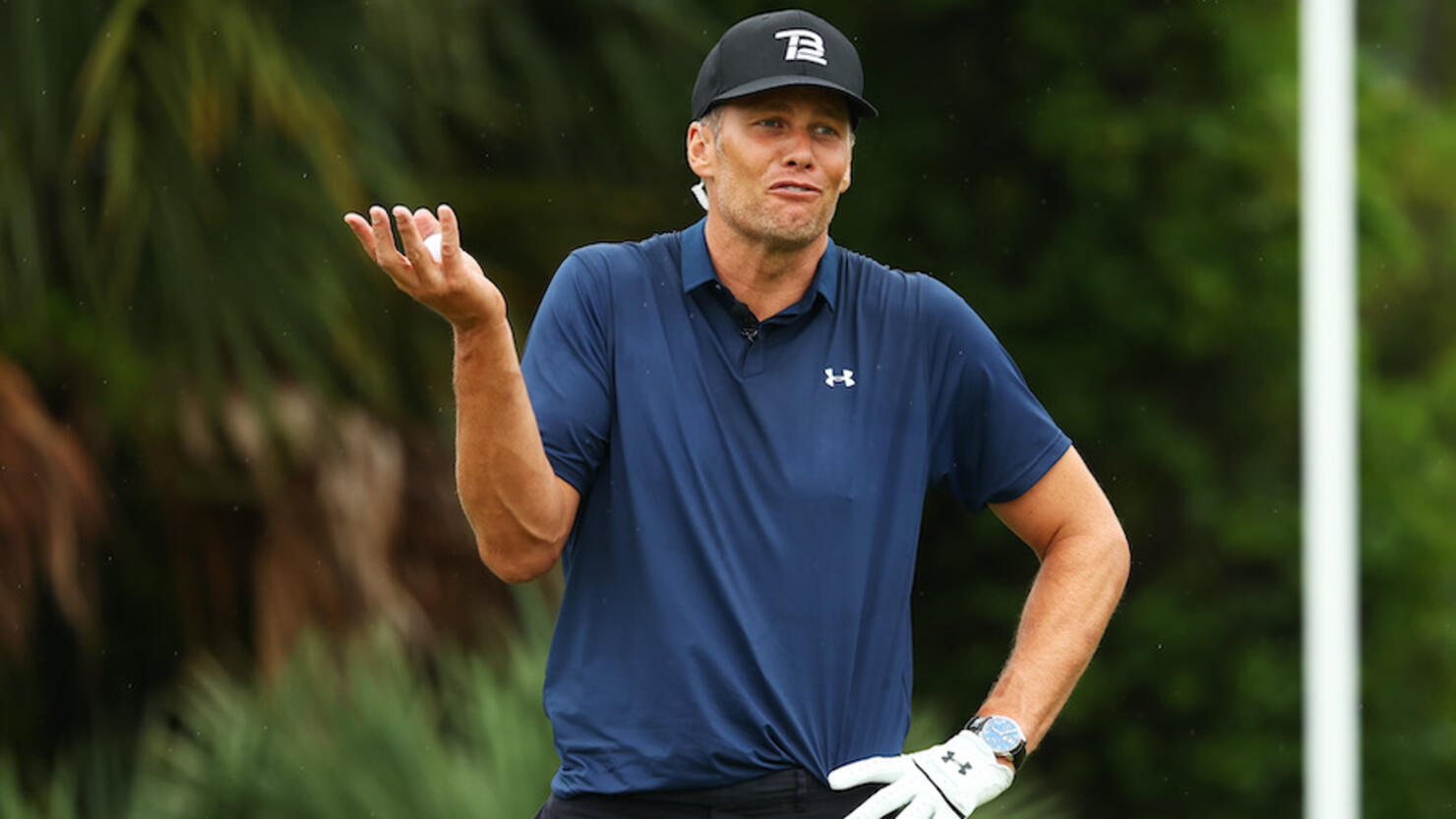 Tampa Bay Buccaneers fan Byron Kennedy had one special request after returning the ball used during Tom Brady's 600th career touchdown pass on Sunday (October 24): a round of golf with the quarterback regarded by many as the greatest of all-time.
"A round of golf with Tom, as a repayment," Kennedy told NFL Network when asked if he'd like to negotiate with the Bucs and Brady on Monday (October 25). "I think that would be pretty cool."
While the round of golf is still in question, Kennedy has since received quite the compensation for returning the football.
During an appearance alongside former NFL rivals Peyton and Eli Manning on the ManningCast edition of Monday Night Football, Brady revealed that he gave Kennedy a Bitcoin after it was reported that the fan was provided compensation for the football valued at a much higher price than what the Tampa Bay Buccaneers had offered.
"Byron realized he lost all his leverage once he gave the ball away," Brady said. "He should've held it. ... (But) I'm also giving him a Bitcoin, so at the end of the day, I think he's making out pretty well."
One Bitcoin is valued at $61,989.20 USD as of Tuesday, October 26, 2021.
ESPN also reported Kennedy received two signed Brady jerseys and a helmet; a signed jersey and cleats by wide receiver Mike Evans, who caught the touchdown pass; $1,000 credit at the Bucs' team store; and two season tickets for the remainder of the 2021 and 2022 seasons.
Evans caught Brady's 600th touchdown pass in the first quarter of Sunday's 38-3 win against the Chicago Bears and handed it to Kennedy in the stands, thinking it was just an ordinary six-point score.
Shortly after, a Buccaneers staffer was shown during the live CBS broadcast negotiating with the fan for the ball reportedly "worth $500,000 at minimum," according to Ken Goldin of Goldin Auctions via ESPN's Darren Rovell.
"I think I did the right thing," Kennedy told TMZ on Wednesday (October 27). "I'm happy Tom has it."
Brady confirmed the ball was in his bag during his postgame press conference.
Brady said Evans apologized for unknowingly giving the record ball away and confirmed the fan would "get something nice in return."
CBS cameras also caught the Pro Bowl wide receiver being told that the pass was Brady's 600th and mouthing "I gave it away" to a staffer on the Bucs' sideline.
Brady also extended his NFL career passing record to 81,479 yards after throwing for 211 yards and four touchdowns on 20 of 36 passing Sunday.
Brady also confirmed his 600th touchdown pass would be auctioned on his NFT platform Autograph.