Fans Noticed Something Familiar In Kim Kardashian's Pic With Pete Davidson
By Dani Medina
March 12, 2022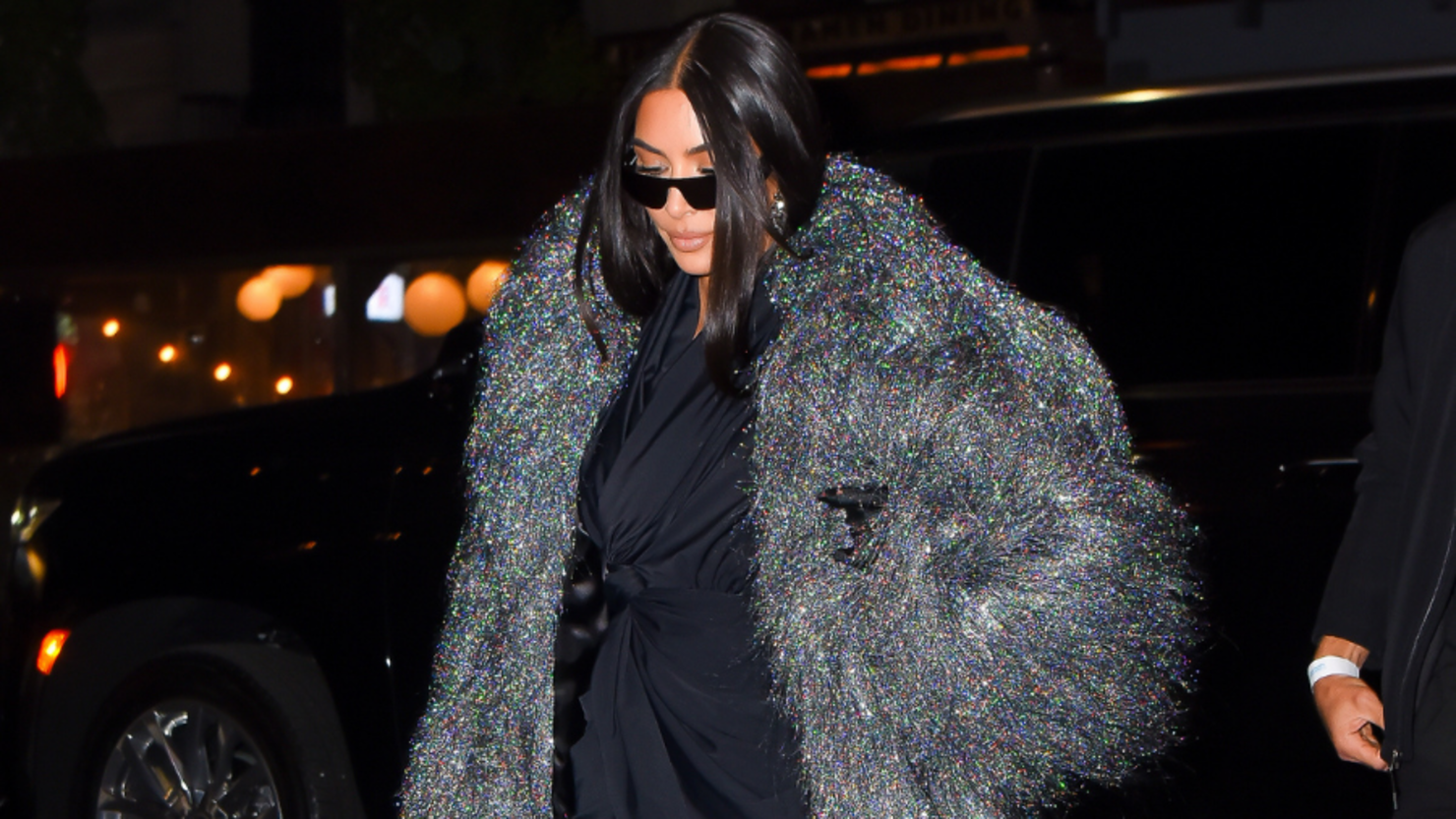 Kim Kardashian and Pete Davidson made their relationship Instagram official this week. But there's something in the photo that fans noticed might be a coincidence: Kim's outfit.
If the coat Kim is wearing looks familiar, that's because it's the same $23,000 Balenciaga coat Kanye West gifted to her before her Saturday Night Live! hosting debut in October, according to Bustle.
Are Kim and Pete trolling Kanye in these photos by having her wear the coat? We'll leave that up to you to decide. But while you make up your mind, here are some hilarious tweets from fans who noticed the familiar look:
"Kim was definitely trying to trigger Kanye by wearing that coat in the pictures with Pete again, it may sound delusional a lil but if you get it you get it!☠️" one user said.
"Kim going insta official with Pete in the coat Kanye bought for her 😩🤣 I'm dead," said another.
"Kim took a pic with a Pete in the coat Kanye bought her for her bday..can we check on @kanyewest pls," another user said.
"Not Kim wearing the coat Kanye bought her to debut her new man.. she so messy 😂," said another.
Kim was definitely trying to trigger Kanye by wearing that coat in the pictures with Pete again, it may sound delusional a lil but if you get it you get it!☠️ pic.twitter.com/bNAiBU7f31

— 😟 (@privateforz) March 12, 2022
Kim going insta official with Pete in the coat Kanye bought for her 😩🤣 I'm dead

— Andi D'Lynn (@andidlynn_) March 12, 2022
Kim took a pic with a Pete in the coat Kanye bought her for her bday..can we check on @kanyewest pls

— Nina wolfe (@shyiia1) March 12, 2022
Not Kim wearing the coat Kanye bought her to debut her new man.. she so messy 😂

— Toons (@TerranDail) March 11, 2022