Kodak Black Has "Interesting" Movie Script Ideas For 50 Cent & Tyler Perry
By Tony M. Centeno
March 30, 2022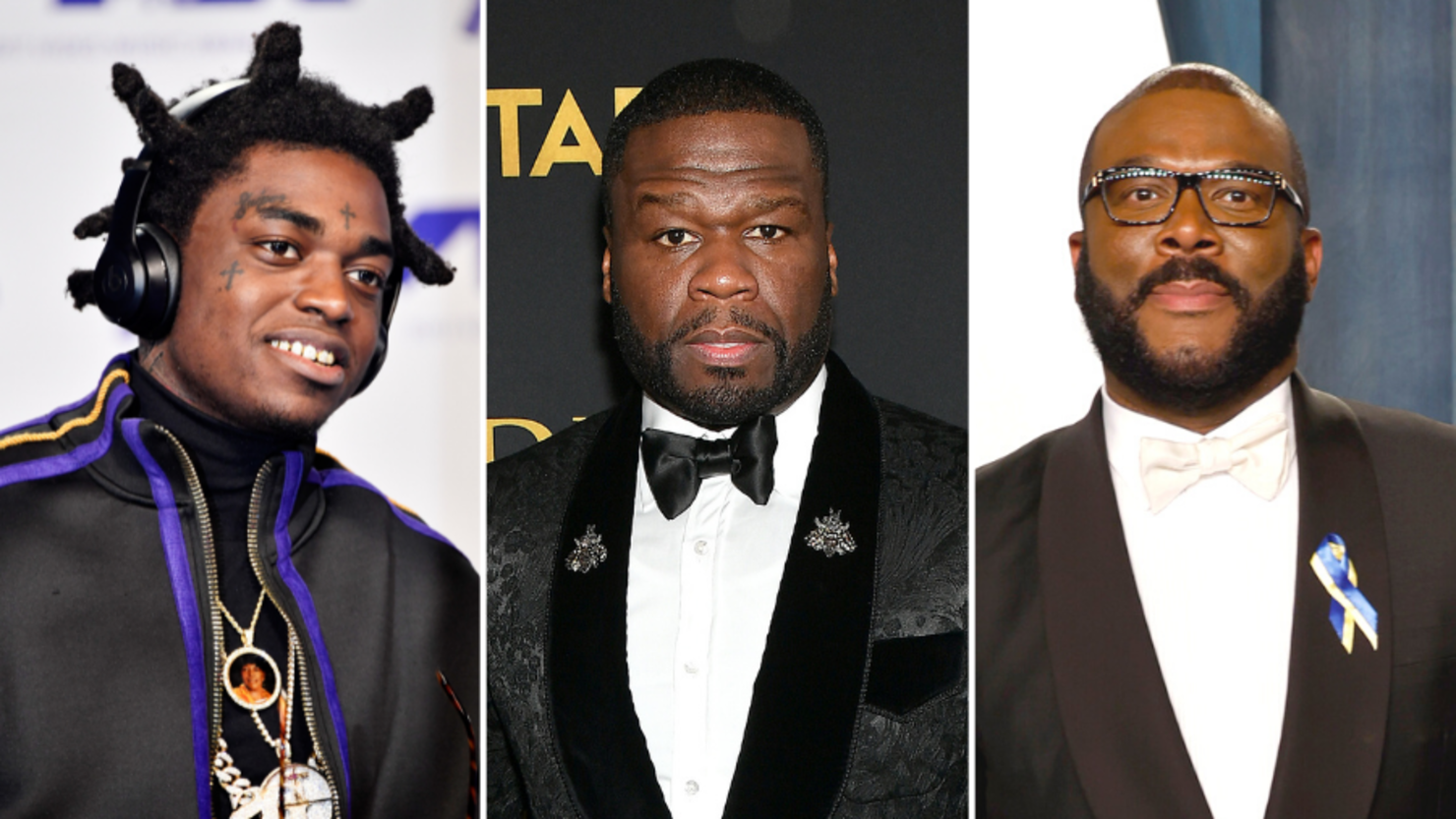 Kodak Black is busy preparing his next album. While he puts the finishing touches on his new LP, it seems that the "Super Gremlin" rapper has his eyes set on breaking into the film industry.
In an Instagram Story he posted on Tuesday, March 29, Kodak revealed his desires to enter Hollywood. He explained that he has "some very interesting scripts" and wants to pitch them to 50 Cent and Tyler Perry.
"I Got Movie Ideas I Wanna Pitch To Tyler Perry or 50 Cent," Kodak wrote in the Story. "If You Know Me And Can See Pass The Internet Antics Then You Know That Im Really An Intellectual Young Man, So With That Being Said I have Some VERY INTERESTING Scripts."
Kodak's current experience in Hollywood isn't extensive, but it's still notable. His music has appeared in a number of TV Shows like FX's Atlanta and films like Netflix's Monster. He's also listed as an executive producer of TV series like City of War and 1997. While he's starred in a plethora of music videos, 'Yak has only guest-starred on a 2017 episode of Comedy Central's Crank Yankers. However, Kodak doesn't clarify if he wants the leading role in any of his scripts so it's possible that he may remain behind-the-scenes.
As of this report, 50 Cent, who's helmed a number of TV series like Power and BMF, and revered film director Tyler Perry have not responded to Kodak's request yet. However, 50 may be open to the idea since he's already working with other rappers like Snoop Dogg to bring the Death Row Records artist's series Murder Was The Case to life at Starz.