Ed Sheeran Shares How The Queen Played A Role In His Music Career
By Rebekah Gonzalez
June 3, 2022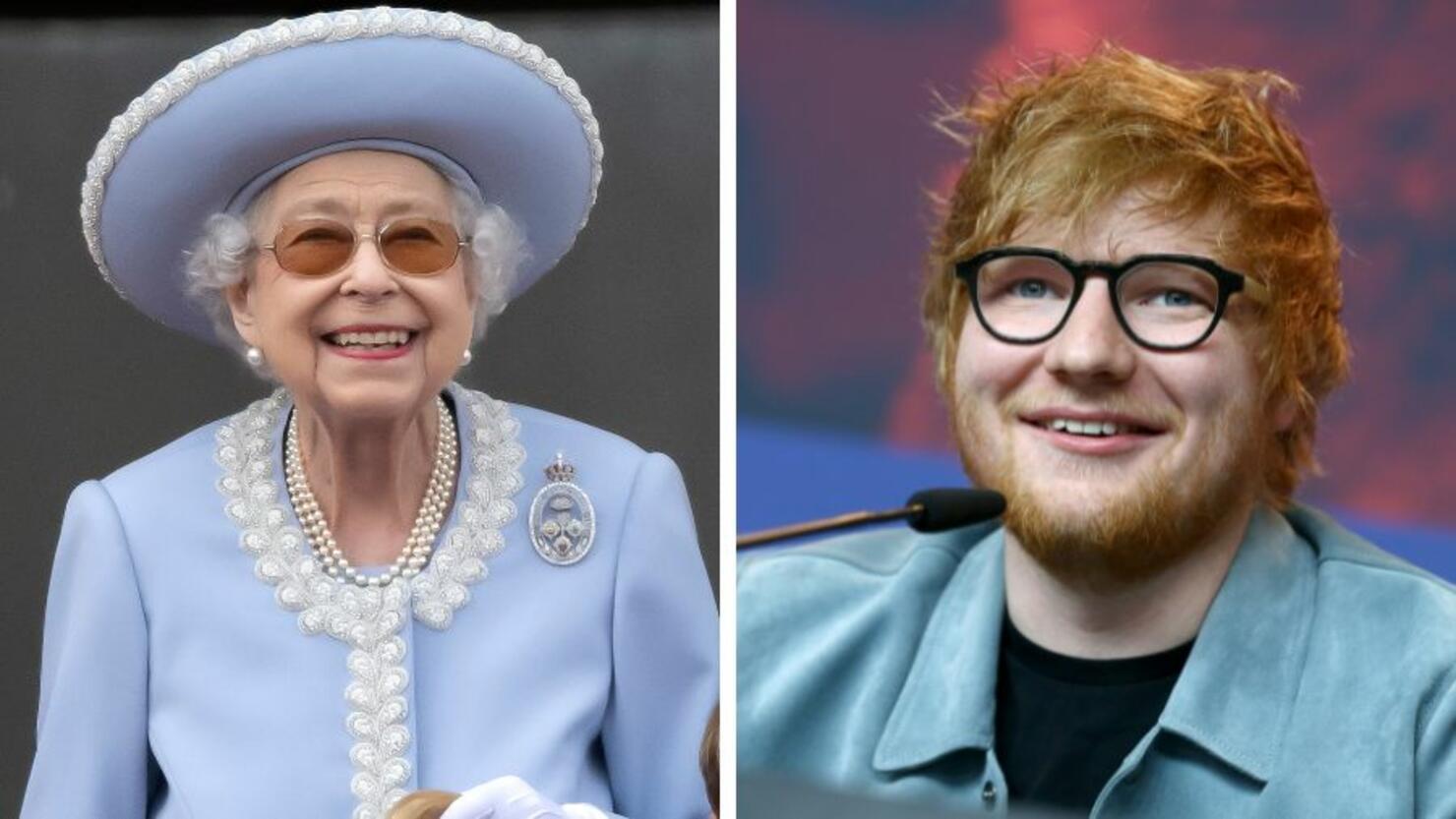 Just days away from performing at Queen Elizabeth II's Platinum Jubliee concert, Ed Sheeran took a moment to reflect on how the monarch has played an important role in his music career. The hitmaker revealed that seeing a past Jubilee concert on TV actually inspired him to start making music.
"20 years ago I decided I wanted to pick up a guitar because I watched the Golden Jubilee on tv, saw Eric Clapton play Layla and said 'that's what I wanna do,'" he wrote in the post featuring a photo of his first time meeting the Queen. She smiles at the singer while reaching over to shake his hand. Sheeran then reflected on being part of the Jubliee celebrations himself a decade later. "10 years later I played The A Team at the Diamond Jubilee, and now 10 years on I'm playing the Platinum Jubilee this Sunday. Life is weird how it keeps coming full circle in lovely ways," he concluded.
Sheeran will join "hundreds of National Treasures who will lead the national anthem, a fitting finale to celebrate The Queen's 70 years of service," the Platinum Jubilee Pageant announced on Twitter. The star-studded pageant will take place on Sunday, June 5, as part of the finale of the Queen's long weekend celebrations for her Platinum Jubilee. The festivities kicked off on Thursday, June 2, with the Trooping the Colour.
BBC will also air the Platinum Party at the Palace on Sunday night featuring performances from the star-studded lineup including Queen and Adam Lambert, Lin-Manuel Miranda, Sir Elton John, Lord Andrew Lloyd Webber, Andrea Bocelli, Sir Rod Stewart, Nile Rodgers, Duran Duran, Alicia Keys, Hans Zimmer, and many more. The legendary Diana Ross is slated to close out the show.