Rolling Loud Miami Day 2: Lil Uzi Vert Debuts Shocking New Hairdo & More
By Tony M. Centeno
July 24, 2022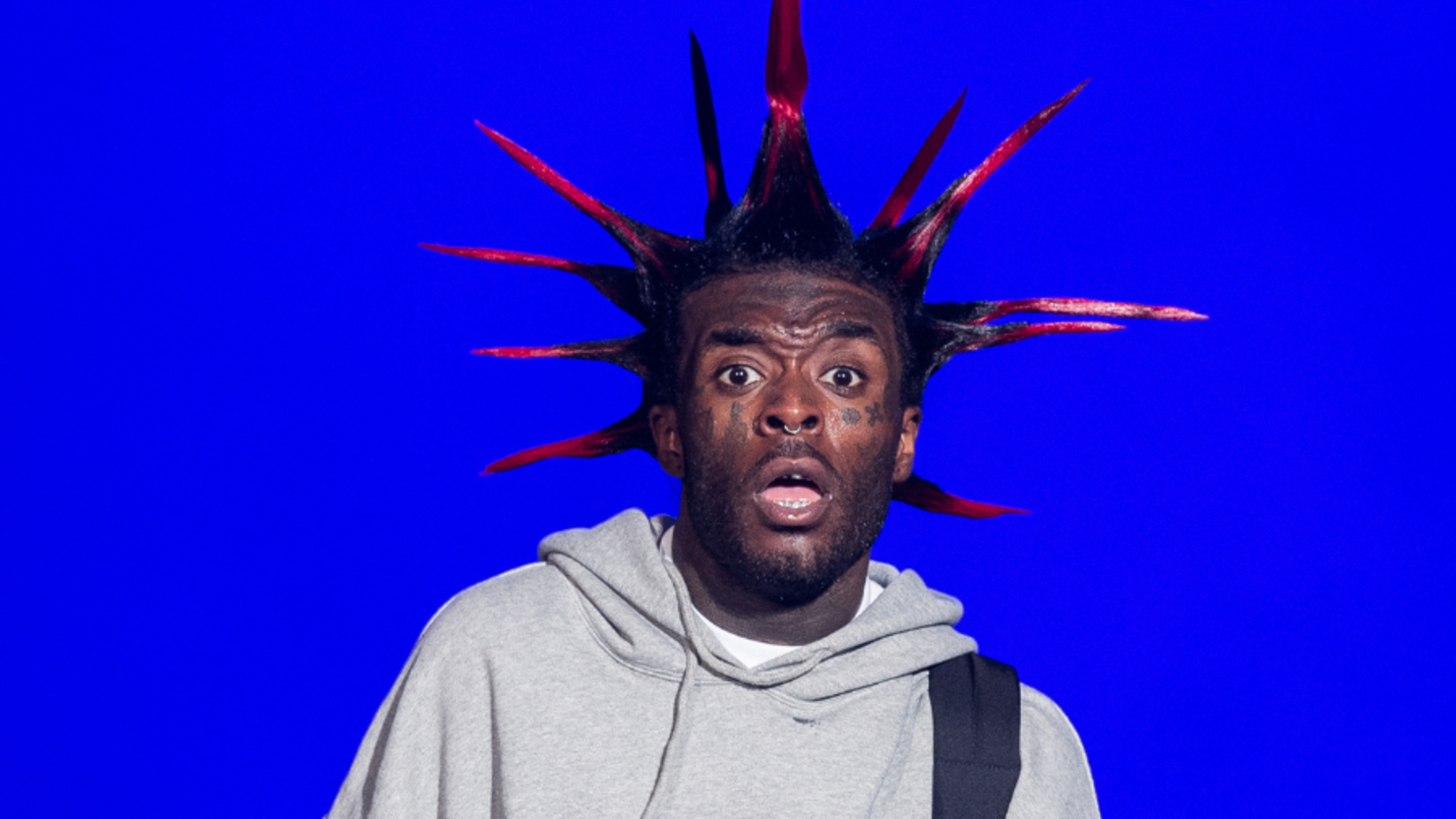 Fans beat the heat once again as they descended on Rolling Loud Miami at Hard Rock Stadium for another overwhelming dose of jaw-dropping performances from Future, Lil Uzi Vert, Ski Mask The Slump God, City Girls and plenty more.

On Saturday, July 24, Day 2 of Rolling Loud went down without a hitch. Festival goers were extremely excited to see the diverse lineup of acts throughout the day, especially all the ladies. The day began with an influx of women who dominated all five stages like Dreezy, Latto, DreamDoll, Skodi, Cherele and Baby Tate, who "feels great" about seeing so many ladies hit the stage.

"I'm always grateful to be included," Baby Tate told iHeartRadio. "I'm also always grateful to see more women being included so I'm having a great time. I can't wait to see all the ladies tonight. Shout to the girls."

In addition to all the aforementioned women, City Girls and KaMillion, the star of Issa Rae's new series Rap Sh!t on HBO Max, also tore up their respective stages. Ads for their new TV series, which debuted earlier this week, were prominently displayed throughout the festival on lockers and every LED display possible. KaMillion hit the Monster Energy stage in a silver, futuristic outfit to perform songs like "Rich B*tch Walk." Over at the Ciroc Stage, City Girls, who serve as executive producers of the series, delivered a handful of their popular anthems likes "Jobs," "Twerkulator," and their new single "Good Love." They even brought out Quavo to perform his song "Strub The Ground" with Yung Miami.
Before City Girls hit the stage, Gucci Mane set the tone for the night by performing a handful of his classics. Guwop also brought out Quavo and Takeoff to perform "I Get The Bag." Afterwards, Saucy Santana came through rocking an all-yellow ensemble as he delivered a fiery performance of songs like his latest single "Booty."

Later on, Ski Mask The Slump God took over the Ciroc Stage. The Broward County, Fla. native made sure to check on his fans and instructed his team to throw out water bottles to them in-between songs as they raged in multiple mosh pits within the crowd. Midway through his set, Ski Mask paid homage to the late XXXTentacion by bringing out X's son Gekyume on stage. His set became even more heartwarming after Ski brought out two kids from the Make-A-Wish Foundation on stage with him. Makell "Salem" Taylor and Clayton Creed were gifted with shiny, custom-made Rolling Loud chains before they raged with Ski Mask on stage.

"It felt amazing!" Taylor told iHeartRadio after she got off stage. "It was a dream come true."

"It was definitely one of the craziest experiences in my life," Creed added.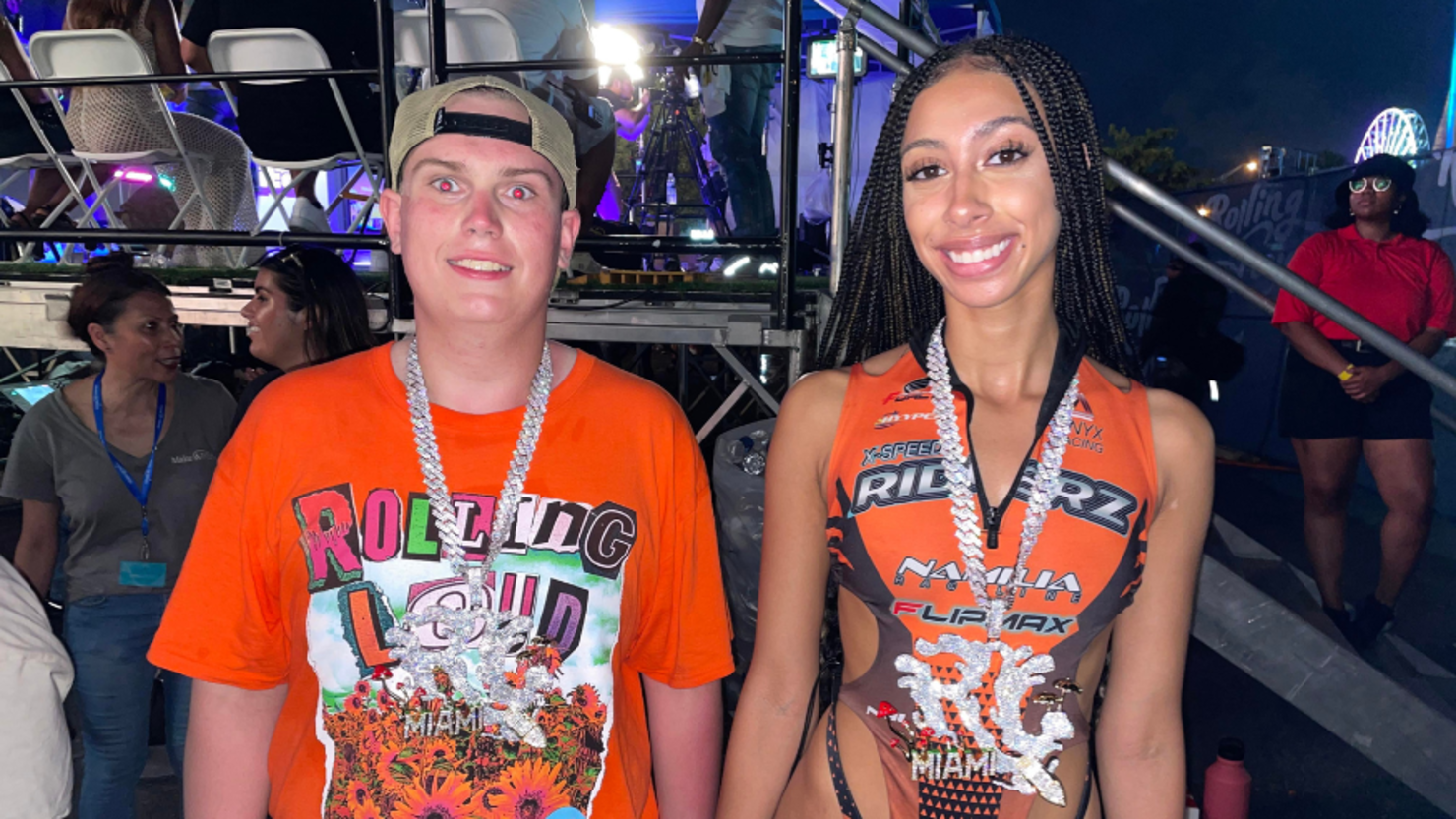 One of the most anticipated acts of the night was Lil Uzi Vert. The Philly rapper, who's known for his wild looks, appeared on stage with a new hairdo that shocked the crowd. Uzi dawned an array of long spikes with crimson red tips. They addressed the wild look spikes after they noticed one of the spikes was slumping down a little bit. As they performed a mixture of classic joints like "XO Tour Life" and new songs from their Red & White EP, Uzi also debuted a new shirt that boasts their pronouns. Midway through his set, Uzi looked like they were going to lean over the stage to dap up some fans until someone tried to give them a cell phone.

"I don't play with the phones," Uzi said. "I got in trouble for that s**t."
As if Lil Uzi Vert's set wasn't wild enough, the crowd at the Ciroc Stage got an even bigger shock when headliner Future brought out a couple of special guests including Travis Scott, Lil Durk and Boston Richey. Scott came out after Durk and Richey to perform the hook on Southside's "Hold That Heat" as well as other popular tracks like "No Bystanders," "Sicko Mode" and more.

There were plenty of other notable performances from Duke Deuce, Key Glock, Polo G, Action Bronson, Nardo Wick, Kevin Gates, Ace Hood and Soulja Boy. Yet, Scott's return to the festival stage during Future's set was the best way to end the second day of Rolling Loud Miami. See more scenes from day two below.