Lizzo Is Ready '2 Be Loved' In Colorful 2022 MTV VMAs Performance
By Sarah Tate
August 29, 2022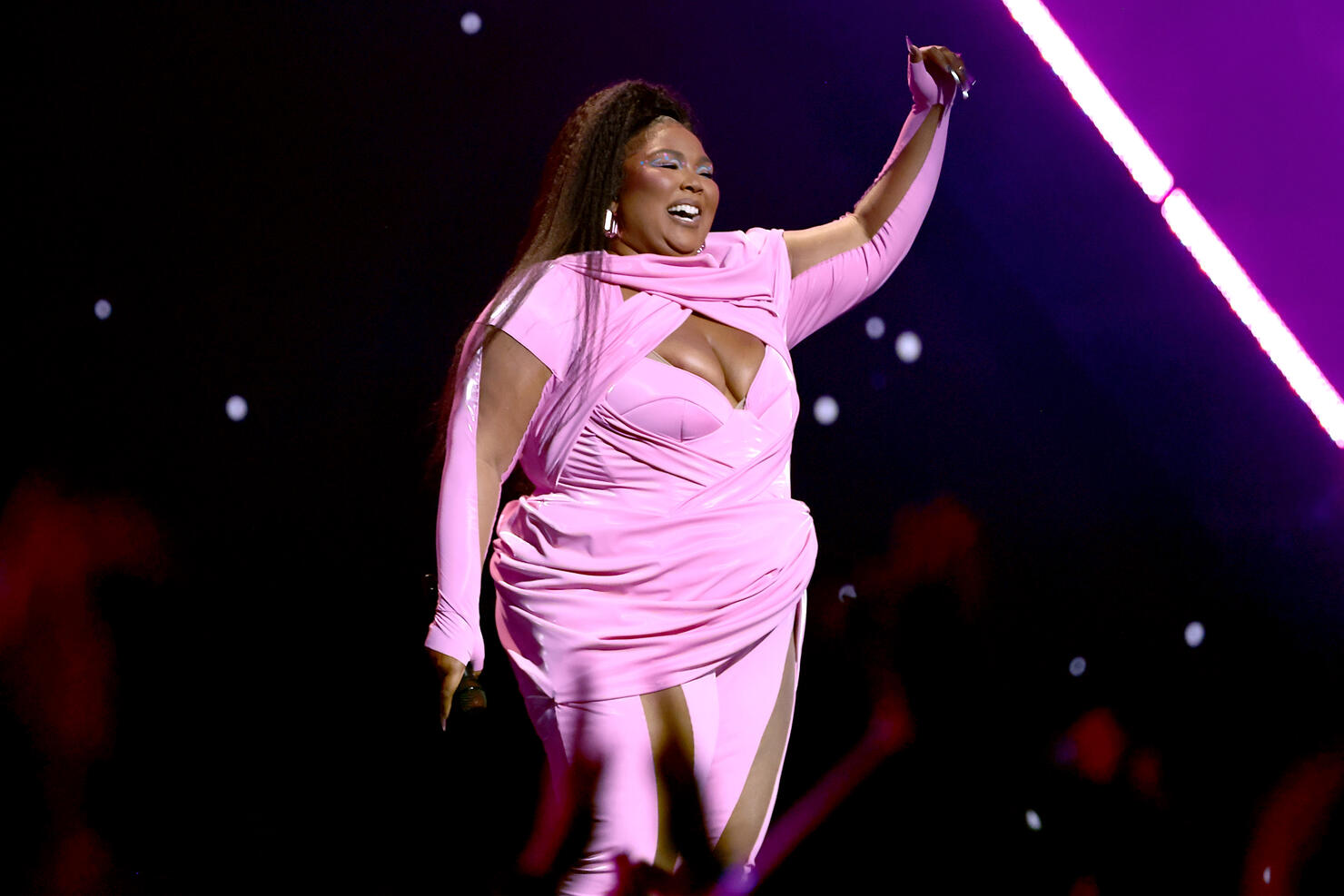 Lizzo proved she can own the stage solo in an exciting performance at the 2022 MTV Video Music Awards on Sunday (August 28).
In one of the opening performances of the night, Lizzo, normally backed up by several incredible dancers, arrived on stage alone to get the crowd hyped for the rest of the night. Decked out in head-to-toe neon pink and standing in front of a giant screen displaying black and white designs, she broke into "About Damn Time" before moving into her latest single "2 Be Loved (Am I Ready)."
As she belted out being "way too fine to be here alone," she danced around the stage as the once black-and-white screens burst into color. The crowd seemed to love the joyful performance, grooving along as Lizzo sings that she's ready to be loved, before she ends the song standing in front of a giant pink heart.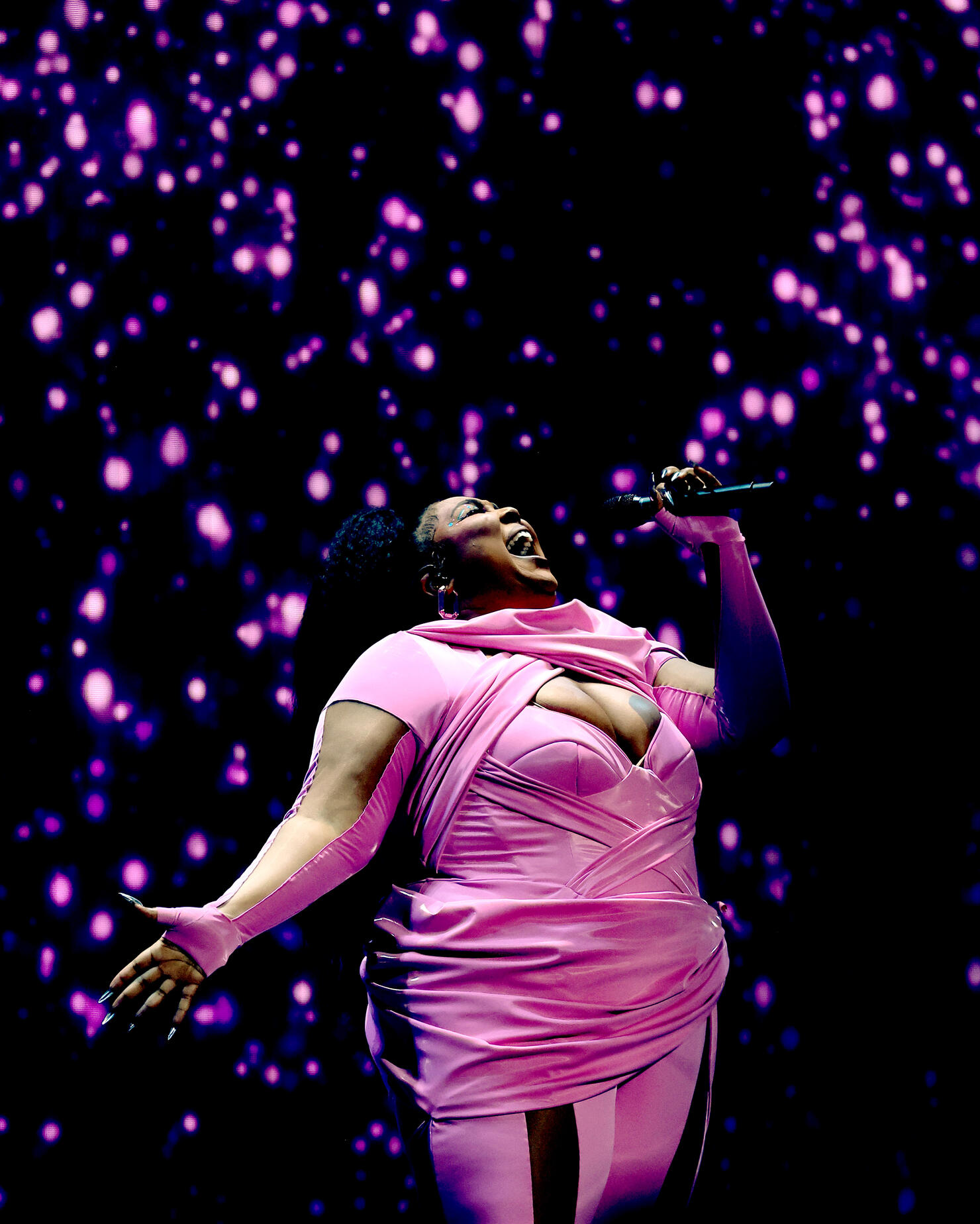 In addition to her exciting performance, Lizzo was also nominated for four different awards, including artist of the year as well as song of the year, best pop song and video for good all for her hit track "About Damn Time." Since she dropped the song, it has become a big summer hit, even sparking a dance challenge on TikTok that everyone from Oscar-winning actress Reese Witherspoon to Stranger Things star Jamie Campbell Bower have jumped on.
If she wins any of her categories, she will add to her growing collection of accolades. She recently took to Instagram to show off her wall of awards, from her Grammys trophies to her iHeartRadio Music Awards.