Kim Kardashian Shares Her Review Of Harry Styles In 'Don't Worry Darling'
By Rebekah Gonzalez
September 19, 2022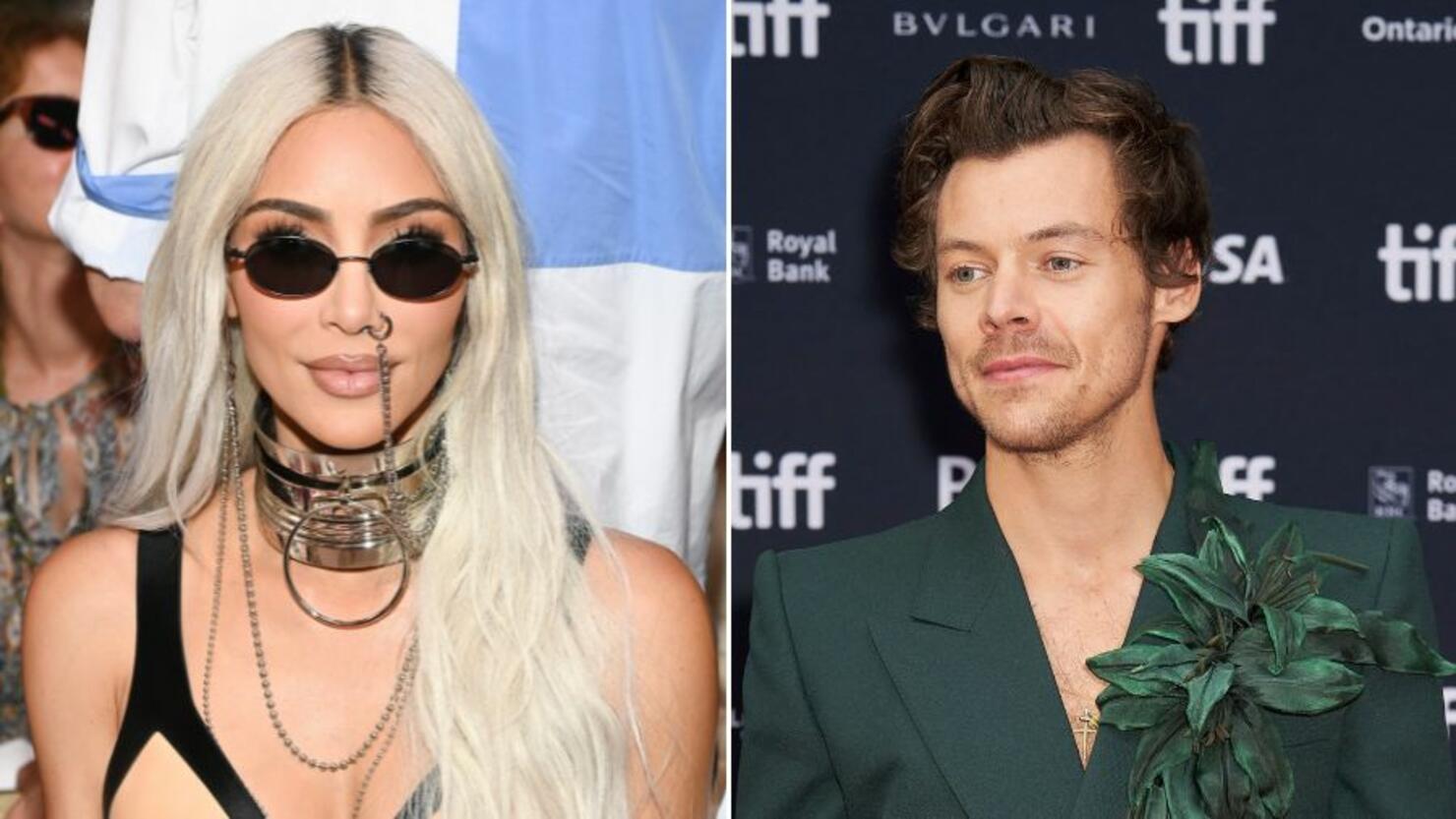 Kim Kardashian is a fan of Harry Styles on the big screen. While fans are eager to see the pop star make his debut as a leading man when Don't Worry Darling hits theaters on September 23rd, it looks like the Kardashian had an early screening of the film. On Monday, September 19th, the reality TV star took to her Instagram story to share with fans that she had seen the new film starring Styles and Florence Pugh.
"I watched "Don't Worry Darling" this weekend," she wrote next to a photo that looked like a private screening room. "I REALLY liked it! It's really good!" Kim went on to say that "Harry was so good in it." She also revealed that she's "now obsessed with Florence Pugh," adding, "she's beyond an amazing actress and she's so pretty too."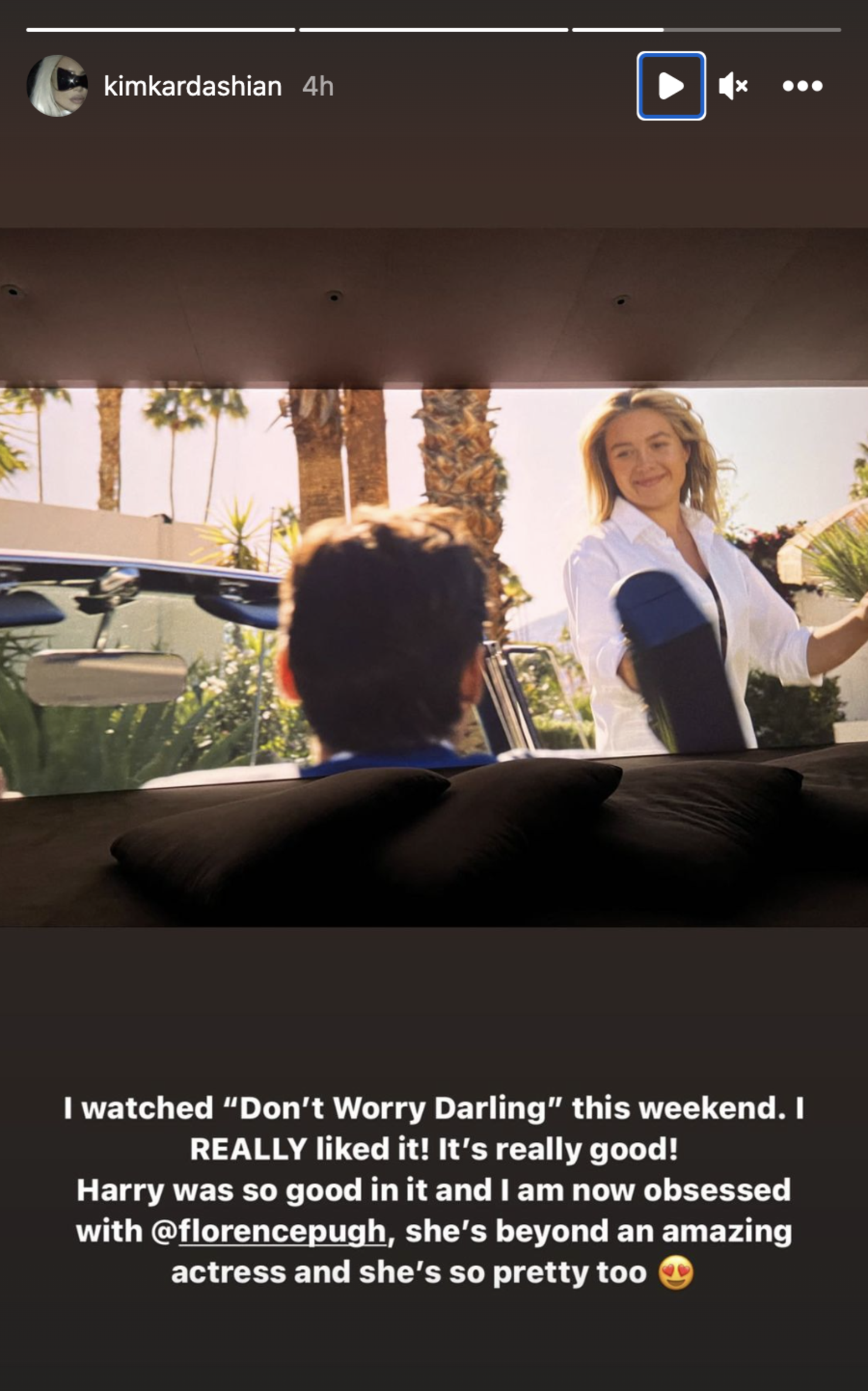 Photo: Instagram/@KimKardashian
The psychological thriller film has been shrouded in media attention which started when the film's director Olivia Wilde was served legal papers by her ex Jason Sudeikis onstage at CinemaCon while debuting the first trailer. Furthermore, Wilde and Styles reportedly met on the set of the film and have been dating since, although they've never outright confirmed the relationship.
Last month, in her Variety cover story, Wilde revealed that she had to fire actor Shia LaBeouf as production started in 2020. "He has a process that, in some ways, seems to require a combative energy, and I don't personally believe that is conducive to the best performances," she said. "I believe that creating a safe, trusting environment is the best way to get people to do their best work. Ultimately, my responsibility is to the production and to the cast to protect them. That was my job." However, LaBeouf hit back days after the story was published, providing text messages and a video message from Wilde revealing that he actually quit the project. On top of that, the film has received mixed reviews from critics since it premiered at the Venice International Film Festival earlier this month.