BFFs Austin Butler & Ashley Tisdale Just Found Out They're... Related?
By Dani Medina
November 17, 2022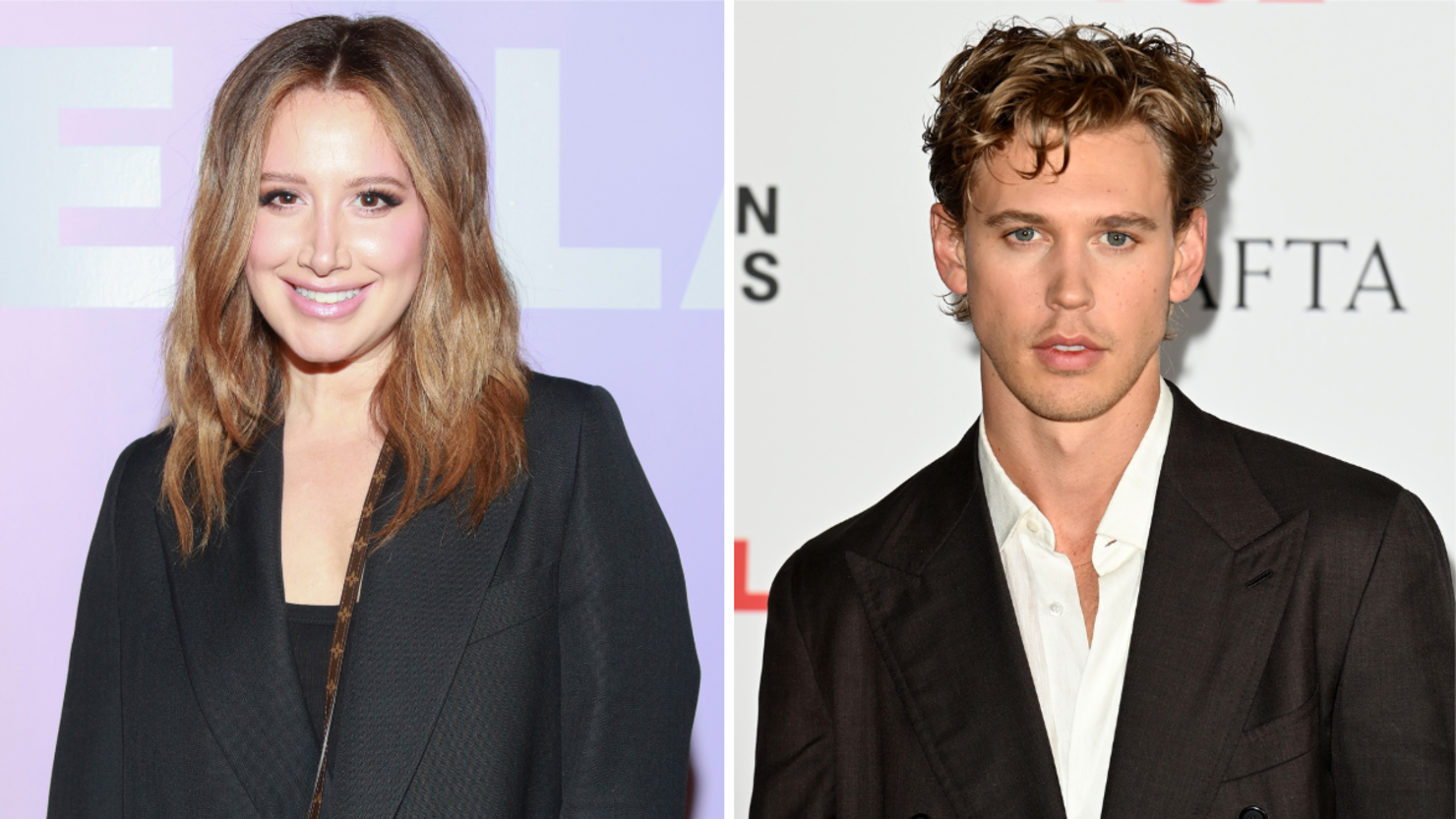 It all started in 2009 when Austin Butler and Ashley Tisdale were both cast in Aliens in the Attic. After fighting off alien invaders together, they went on to star in Sharpay's Fabulous Adventure two years later.
Since then, they've been best friends. Now, it turns out the High School Musical alum and ELVIS star are linked in another way — they're actually related!
Tisdale appeared on Ancestry's 2 Lies & A Leaf, a show where celebrity contestants learn about their family histories. She was given a multiple choice question: "Which co-star is Ashley related to?" The options? Her HSM co-star Zac Efron, Suite Life of Zack & Cody stars Dylan and Cole Sprouse and Butler. Ashley made her guess — Austin Butler. "Austin and I always say that we're like fraternal twins born very far apart because he's much younger and we always had that connection," she said, visibly shocked to learn that she was correct.
Austin is Ashley's 10th cousin once removed, as seen in her family tree. "What?! Oh my God, no wonder we have such a connection, we've always said we were brother and sister, that is insane," she said. "I'm literally going to cry." She went on to say that Austin is her best friend. "I'm telling you, when we first met we were like brother and sister, from the minute we met," she continued.
Of course, she had to let her bestie know the big news. "I texted him. He's on set, so I texted him and then I'll probably call him tonight." He responded to her text, "No f------ way!"
You can watch Ashley Tisdale's appearance on 2 Lies & A Leaf below: