Watch: Gucci Mane Delivers His Heartbreaking 'Letter To Takeoff'
By Tony M. Centeno
November 17, 2022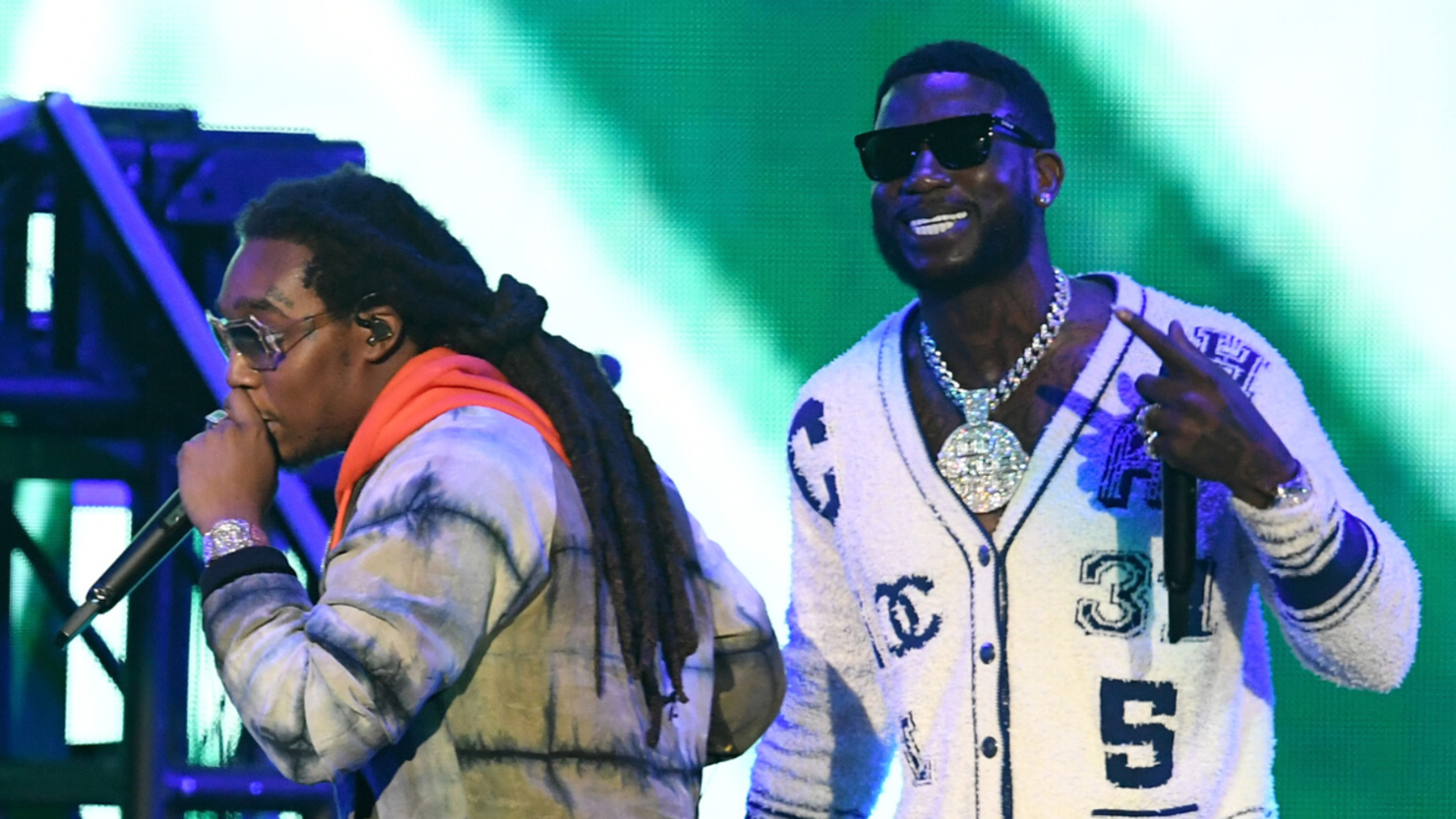 Gucci Mane has collaborated with Takeoff and the Migos on hits like "I Get The Bag", "Slippery" and their latest song "Us Vs. Them." Now he's memorializing the late rapper with a new song.

On Tuesday, November 15, Guwop delivered his "Letter To Takeoff" in the form of a fresh track produced by longtime collaborator Zaytoven and recorded by Eddie "E-Mix" Hernandez. In the song, Gucci reflects on losing not just Takeoff but also PnB Rock, Young Dolph, XXXTentacion and other friends he's lost over the years. Midway through the song, he recalls Takeoff's funeral and reveals the last words the late rapper told him.
"You know I'll keep your name alive, you had so much potential (Take')," Gucci raps. "They sent you out in first class, the State Farm Arena, You had dope boys minglin' with rappers and singers/We lost my friend, we lost my dawg, I lost my little brother/The last words you ever told me was "Guwop, I love you" (Damn)."

Towards the end of the song, Gucci gives his condolences to Takeoff's family, Quavo, Quality Control and everyone else who's mourning his death. He also reflects on meeting The Last Rocket rapper ten years ago in his studio.

"Takeoff, you will forever be in my heart," Gucci said. "It's been over ten years since I met you at my studio. I knew immediately you would be a star. You left behind some amazin' memories that will last forever. There's not a day that goes by that I don't think about you. We talk about you still and you will never be forgotten. Love, Gucci."

Gucci Mane previously vowed to stop "dissin' the dead" in his music. Instead he's been honoring those who have past in songs like "Blood All On It" which he released earlier this year in memory of the slain Memphis rapper.

Watch Gucci Mane's "Letter to Takeoff" below.